SAN DIEGO -- Tibco Now -- Tibco is looking to an array of cloud services to simplify its data and information tools, which are powerful but -- by the company's own admission -- tough to master.
"We've always been a company that builds good engines, but the experience was perhaps a little hard to use," Matt Quinn, Tibco Software Inc. (Nasdaq: TIBX) chief technology officer and executive vice president of products and technology, tells Enterprise Cloud News in advance of its announcements Thursday at the Tibco Now conference here.
Tibco introduced Cloud Spotfire analytics and Cloud Messaging to augment the company's Connected Intelligence Cloud, introduced several months ago.
Cloud Spotfire provides analytics to integrate data, augment with analytics and interpret results to make better business decisions, Tibco says.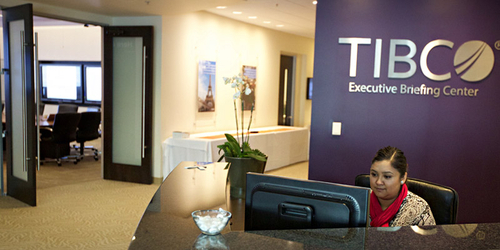 Cloud Messaging enables secure, reliable exchange of data between applications, to improve time-to-market, experimentation and rapid application deployment, Tibco says.
The company is also partnering with Amazon Web Services Inc. for serverless integration using AWS Lambda and Tibco's Flogo open source platform for machine learning in edge computing. (See Serverless Computing: Why You Should Wait.)
Tibco, founded more than 30 years ago and taken private in 2014 for about $4.3 billion, specializes in integrating information from across enterprise applications and devices and delivering the information as intelligence that businesses can take action on.
"We can do real-time fraud detection, loyalty management, upselling and cross-selling, scheduling trains -- wherever you can combine information with analysis, that's really where we shine," Quinn says.
Like other longstanding enterprise software companies, Tibco is moving from on-premises software to a cloud-first model, making its services available in containers, on-premises, virtualized and platform-as-a-service. (See Oracle's Ellison: We'll Beat Amazon Cloud Pricing by Half.)
Tibco is looking to artificial intelligence to make its software "smarter and easier to use," Quinn says. "If someone can have a better chart or virtualization of data in a shorter amount of time, we're pretty happy with that."
Connected Intelligence Cloud, announced at the company's user conference in Berlin in June, integrates all its cloud products on a single technology platform, providing a unified experience and seamless integration, Quinn says.
The focus is to keep Tibco's power while improving ease of use and persona-driven development. "We're focused on making sure the right people can use the right piece of software from us, which obviously has a good impact on lowering total cost of ownership and improving business value," Quinn says.
Tibco faces competition from a variety of big vendors, including Oracle, SAP and IBM. Tibco sees its focus as its differentiation -- it specializes in data integration, analytics and insight, and leaves the applications and infrastructure to others, Quinn says. "We are the only pure-play integration middleware company," he says. Tibco's cloud is an extension of that strategy, providing platform-as-a-service (PaaS) but not infrastructure (IaaS) or software-as-a-service (SaaS).
Related posts:
— Mitch Wagner




Editor, Enterprise Cloud News