SAN FRANCISCO -- Google Next 2018 -- Sure, you hate your co-workers. Who wouldn't hate those guys? Now, with new AI enhancements to Google's G Suite, you can spend less time communicating with them and more time seething with resentment.
At the company's annual conference Tuesday, Google (Nasdaq: GOOG) added Smart Reply to Google Hangouts. Smart Reply, previously available in GMail, suggests most likely responses to messages, such as "Oh! Good idea" "I don't think so" and "If you keep stealing my salad dressing from the breakroom refrigerator I will stab you in the eye with a spork." (I made up one of those.)
"The proposed responses are casual enough for chat and yet appropriate in a workplace," Google says in a blog post announcing the new capabilities Tuesday.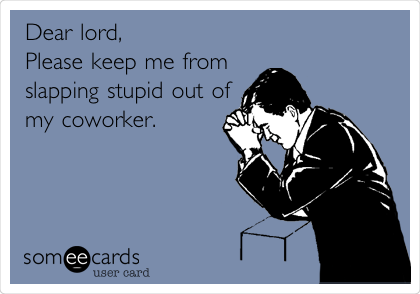 ---
Now entering its fifth year, the 2020 Vision Executive Summit is an exclusive meeting of global CSP executives focused on navigating the disruptive forces at work in telecom today. Join us in Lisbon on December 4-6 to meet with fellow experts as we define the future of next-gen communications and how to make it profitable.
---
Smart Compose enhances GMail by autocompleting your emails, filling in greetings, sign offs, common phrases and personalized information like your office or home address. "And best of all, it will get smarter with time -- for example, learning how you prefer to greet certain people in emails to ensure that when you use Smart Compose you sound like yourself," Google says.
Also, Google Docs gets grammar suggestions, where the AI spots common grammar errors and suggests corrections on the fly.
Additionally, Google enhanced G Suite security and regulatory compliance, with an investigation tool to help admins troubleshoot attacks as they happen, as well as data regions, to allow admins to control the geographic area where their data is located.
Related posts:
— Mitch Wagner




Executive Editor, Light Reading