WiCipedia: Global female income hits all-time high, continues to rise
WiCipedia: Global female income hits all-time high, continues to rise
This week in our WiC roundup: Women's contribution to the global economy is rapidly on the rise; startup boards are still majority male; UK women are subtly persuaded into admin positions; and more. This week in our WiCipedia roundup: Women's contribution to the global economy is rapidly on the rise; startup boards are still majority male; UK women are subtly persuaded into admin positions; and more.
If you've ever wondered how much women really contribute to the economy, both in terms of making and spending money, this news release from Frost & Sullivan should clear things up. This year, the "global female income" is projected to hit $24 trillion, and that number is rapidly growing as 100 million more women are expected to join the workforce globally in the next decade. Already women own more than 40% of businesses and control $43 trillion of global spending. Check out the full press release for all the details. (See Global female income to reach $24 trillion in 2020, says Frost & Sullivan.)
Figure 1: Grow that stack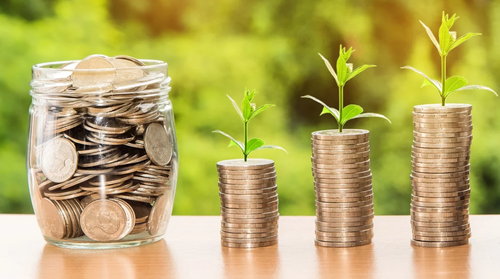 Women's contribution to the global economy is rapidly growing.
(Source: Pixabay)
Many tech company boards have undergone restructuring as of late as a gender diversity mandate swept the industry, yet most startup boards are still sorely lacking. Yahoo reported that while 40% of boards in the US have at least one female signed on and 42% have at least one female executive, the majority still have no gender diversity at all. The data comes from the 2020 Startup Outlook Report, which surveyed nearly 700 startups to measure the state of women in leadership. On an uplifting note, the numbers are growing across the board (no pun intended), from female CEOs to female board members and female founders. It's just happening at snail mail speed, which is rather ironic in such a tech-savvy industry. How can we release brand-new technologies every year when we can't seem to even diversify the workplace? (See WiCipedia: Companies With Values Should Be the Norm.) One company that seems to be making a valiant effort in the board gender diversity realm is Facebook. Bloomberg announced that the social media empire has added two new female directors to its board, bringing the gender ratio to 40% female and 30% African American. While the company has been in the hot seat lately over a litany of issues, they are currently making headway when it comes to board diversity. Facebook has likely made these changes because of a new California law that would require the company to have three female directors by next year. (See Mentor Spotlight: Glo Gordon Shines a Light on Boardroom Diversity.) Over in the UK, a new report finds that women are often "sidelined" into admin roles, explains The Telegraph. Instead of being encouraged to explore more technical roles, girls are often persuaded from a young age to go the secretarial route throughout their entire education. This is affecting both beginning and more advanced roles at companies across the UK, and also put the UK in 16th place for "female representation in the workplace" among 36 Organisation for Economic Co-operation and Development (OECD) countries, well behind others such as Sweden, Iceland and even Slovenia. (See WiCipedia: Diverse Boards Are the Future & UK Gov't Deals With Online Abuse.) And in telecom land, Sweden's Tele2 has announced its goal of creating a "gender balanced organization" by the year 2023. The operator launched the initiative last year, according to a press release, and made waves with 63% new female hires. The full plan for equality is made up of 20 different initiatives to equalize the workforce and get rid of outdated recruitment strategies. "Our pipeline with potential recruits looks completely different today, with a much higher number of female candidates as well as talents from diverse backgrounds and a wide range of industries. We always hire the best candidate, regardless of gender and background, but two out of three recruits are women these days," said Tele2's head of talent supply and development, Therese Torstensson. (See WiCipedia: The AI Diversity Struggle, Companies Aren't Prioritizing Equality & New-Mom Decisions.) — Eryn Leavens, Special Features & Copy Editor, Light Reading
Subscribe and receive the latest news from the industry.
Join 62,000+ members. Yes it's completely free.
You May Also Like
---