AI adoption could mean an even brighter future for Equinix
AI adoption could mean an even brighter future for Equinix
AI isn't 'a meaningful driver of the business today,' but the future looks bright for its potential to bring new business to Equinix, according to MoffettNathanson Research.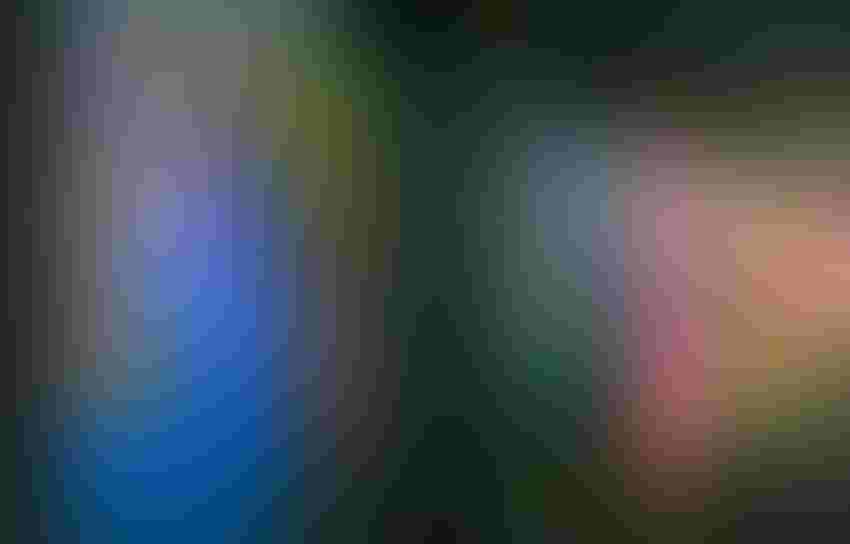 Corridors in a data center.
(Image source: Cultura Creative RF/Alamy Stock Photo.)
Enterprise adoption of cloud services and multicloud models has contributed to a "robust" outlook for Equinix, according to MoffettNathanson Research. AI isn't "a meaningful driver of the business today," but the technology has the potential to bring new business to Equinix in the future, said the research firm.
"It's hard to think of a single big trend in the broader TMT [technology, media and telecom] landscape that doesn't benefit Equinix in some way," wrote MoffettNathanson Research Analyst Nick Del Deo in a newsletter. "Cloud adoption has been a key motivation for enterprises to colocate in cloud on-ramp-rich Equinix facilities, and for cloud service providers to reciprocate."
Equinix brought in $2.0 billion in revenue for Q2, up 11% year-over-year (YoY). The data center interconnection (DCI) company had an operating income of $332 million, a 5% increase YoY that was affected by an increase in energy costs.
"We continue to see momentum in our business as digital transformation accelerates the pace of innovation and changes the way business is done," said Charles Meyers, president and CEO of Equinix, in a statement. "By 2026, IDC is forecasting that 40% of revenue from G2000 companies will come from digital products, services and experiences, a dynamic that is reshaping the basis of competition in nearly every industry, and making digital an unprecedented force for economic growth."
Adopting AI
Equinix is prepping for an expensive, but potentially lucrative, venture into AI. Future demand from enterprises to access AI models and their underlying data will likely bolster the company's bottom line, explained Del Deo.
"Equinix is likely to emerge as a key location from which customers will access AI models and through which the data needed to fuel them will frequently pass, further enhancing its ecosystems," he said.
Equinix Fabric, a software-defined interconnection service, had a record of over 50,000 connections in Q2. Equinix said it is adding new capabilities to Equinix Fabric to support larger workloads needed for use cases such as "data-intensive AI training models."
Starting in Q3, Equinix Fabric customers "will be able to provision virtual connections to cloud providers with bandwidths of up to 50 gigabits per second, with Google Cloud as the first cloud provider to support this capability," according to Equinix.
Supporting AI models, increased traffic growth, data creation and IT infrastructure won't be cheap for Equinix.
"Building the physical capacity needed to support the company's growth is expected to run at approximately $3B annually for the foreseeable future," said Del Deo.
New data center projects
Equinix currently has 53 data center projects underway across 40 metros in 24 countries. It is also working on 11 xScale builds to deliver about 90 megawatts of capacity once opened.
The DCI company added 12 new data center projects in Q2 including new International Business Exchange (IBX) data center builds in Lisbon, Monterrey and Mumbai. The company also launched its first build in Kuala Lumpur.
Equinix was selected to build incremental data center capacity in Singapore, which the company said will "strengthen the country's digital capabilities as well as support Singapore's Green Plan and digital economy."
Interconnection adds 'weak'
The data center operator's global interconnection business has more than 456,000 total interconnections, and Q2 revenue from interconnections increased 10% YoY.
Equinix added 4,100 interconnections in Q2, but Del Deo said that "interconnection adds were weak for the third quarter in a row." A number of factors contributed to the decline including capacity upgrades, M&A activity and cost reductions by network operators.
Equnix now has three cloud on-ramps in Bogotá, Madrid and Toronto, which account for 15% of total interconnections on its platform.
In Equinix's EMEA and APAC markets, peak traffic increased 4% since Q1 and 25% YoY, to nearly 32 Tbit/s.
Related posts:
— Kelsey Kusterer Ziser, Senior Editor, Light Reading
Subscribe and receive the latest news from the industry.
Join 62,000+ members. Yes it's completely free.
You May Also Like
---