Telco Data Centers: 7 Reasons Carriers Should Run Their Own Facilities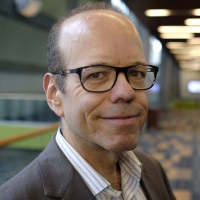 10/2/2014

Comment (5)

It's one of the most important decisions a carrier can make: whether to host and run its own data centers, or outsource the job to someone else.
Hosting a data center is an expensive proposition, requiring specialized skills, plenty of real estate and copious electrical power. But it also provides carriers with competitive advantages, giving them more control over their own technology and greater ability to offer value-added services.
So here are seven reasons why a carrier would want to host its own data centers (and in the interest of fairness, we'll soon publish some reasons why they shouldn't host their own).
1. It makes business sense
Service provider CenturyLink Inc. (NYSE: CTL) has been in the data center colocation business for the past 20 years, growing to be the second-largest retail colocation provider in the world. So, not surprisingly, it's of the opinion telcos should own their own data centers, or colocate with a partner such as CenturyLink, which also provides local Internet, home phone, TV and enterprise services.
The reason is simple: There is a business need, says Keith Bozler, senior director of colocation product management at CenturyLink.
"Even as people move up the cloud, there is always some component that requires colocation," he says.
2. Build expertise and experience
The average tenure of CenturyLink's management team is more than 10 years, which delivers knowledge and expertise that can't be guaranteed when outsourcing. It's crucial the entire team is speaking the same language, following the same policies, and has a rigorous plan in place wherever they are in the world. "You lose that level of control, in our opinion, when you go to outsource those critical components," Bozler says.
3. Deliver uptime and security
NTT Communications Corp. (NYSE: NTT) started hosting data centers in the mid-1990s, with the rise of the Internet. It opened its first North American data center with the 2000 acquisition of Verio. NTT runs 156 data centers globally.
The Japanese carrier finds hosting its own data center enables it to provide 24x7 uptime and meet customer security requirements by applying uniform process end-to-end.
NTT's customers have zero tolerance for downtime. "The network cannot go down," says Kazuhiro Gomi, president & CEO, NTT America Inc.
And the data center is part of the network. "Our objectives are the same between data center operations and network operations. If something goes wrong, we can apply procedures across the board, in the network and the data centers." (See NTT's Builds Global Virtual Data Centers, NTT Taps SDN to Enhance Cloud Flexibility and NFV Lets NTT America Flex Its Networks.)
---
Find out more about key developments related to the systems and technologies deployed in data centers on Light Reading's data center infrastructure channel.
---
4. Get efficiency of scale
Tier 1 service providers, which can operate data centers big enough to consume 10 megawatts of power or more, can be more efficient operating those data centers themselves than paying others to run them, says Doug Gourlay, VP, systems engineering, at Arista Networks Inc. By comparison, 10 megawatts is about 100 cabinets. Facebook and Google data centers are about 100 megawatts or more, while a large financial company operates at 30-50 megawatts.
The simple reason it's cheaper for Tier 1 carriers to do it themselves: Hosting companies have to maintain profit margins, Gourlay says. (See Introducing 'The New IP' , Colt Pulls the Trigger on Data Center Virtualization, and Arista Stock Jumps On Meteoric Growth)
Next page: Blurred Lines & Hungry OTT Providers

(5) |