Colt was into SDN and NFV before those terms ever got near a water cooler.
The London-based network operator firmly embraced virtualization in 2011, before "software-defined networking" became a hot trend and way before the term "network functions virtualization" was even coined.
That move was part of a new strategy built around the operator's Information Delivery Platform (IDP), which is how Colt Technology Services Group Ltd defines its end-to-end platform (network, data centers, IT, and voice services). (See Interview: Mark Leonard, Colt's Bridge Builder, published in August 2011, for more background on the IDP strategy.)
As part of that ongoing strategy, one of Colt's main goals is to combine IT and network connectivity into a single, integrated service. "The idea is to allow customers to buy a seamless service, not a set of components," says Mirko Voltolini, VP, Technology and Architecture, at Colt.
So how does virtualization fit into the IDP?
In what can be described as a "pre-NFV" move, Colt used network virtualization capabilities as part of its strategy to remove physical Layer 3 devices from customer premises and, instead, deliver services such as VPNs and Internet access to enterprise customers using a combination of software tools (virtual CPE) and higher-performance Layer 2 devices in its IP edge network.
In that IP edge/access network, Colt has supported a multi-vendor environment. It started with Cisco Systems Inc. (Nasdaq: CSCO) gear, then added boxes from Juniper Networks Inc. (NYSE: JNPR) and, later, Alcatel-Lucent (NYSE: ALU), with Cisco becoming legacy.
The primary drivers were to reduce cost and complexity while improving service capabilities, says Voltolini.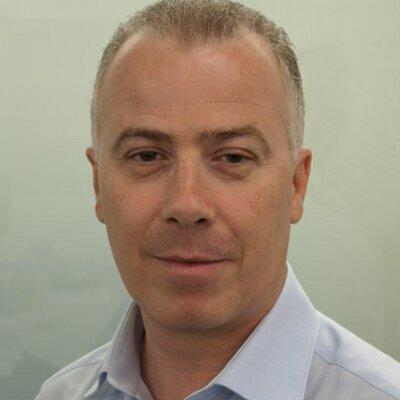 With its focus on the enterprise sector, Colt serves relatively small numbers of big customers. "It's not so much the volume -- it's the complexity," Voltolini says. "Given the focus on enterprise, we have hundreds or thousands, rather than hundreds of thousands, of customers." That enterprise focus demands fast configurations, and traditional methods weren't cutting it. "In the previous model, each customer would take weeks for setting up connectivity, with manual, remote configuration work."
In addition to the evolution of its customer/edge network to a more virtualized environment, Colt is virtualizing networks in its data centers. Colt has about 500 customers in a primary data center in Paris, and needed to migrate those users away from an ageing, no-longer-supported infrastructure that was initially based solely on Cisco gear. Colt has a total of 20 data centers across Europe, and has deployed its first phase of virtualization across four data centers, including Paris, with the remaining data centers getting the virtualization treatment during the next 18 months.
---
August is telco data center month at Light Reading. For more on this topic, check out our dedicated Data Center content channel.
---
The data center set-up was complex, and required manual, physical connectivity to multiple networks for the full range of services.
That was the main driver of virtualization for Colt -- network programmability. A second driver was cutting costs, and Colt succeeded in cutting unit costs by 60-70%.
Moreover, the old infrastructure wasn't scalable. Colt had difficulty meeting demand for multiple 10Gbit/s connections to link servers, storage, and other IT capabilities, Voltolini says.
To achieve its goals, Colt launched a project called Cloud Centric Networking, or CCN, using CloudStack (open source cloud computing software) and vCloud from VMware Inc. (NYSE: VMW) for cloud resource management.
Next page: Evaluations, and ever more ambitious plans