Arista Suspends US Imports in Trade Dispute
Arista is suspending imports of some of its switching products to the US as part of the company's three-year patent dispute with Cisco. Despite the suspension, however, there's still a great deal of legal maneuvering ahead for the two companies.
In a filing with the US Securities and Exchange Commission, Arista announced that it would suspend the imports following a finding by the International Trade Commission (ITC) over patent violations. Earlier this year, the ITC found that Arista violated two of the six patents in dispute.
Arista continued to import products during a 60-day "Presidential" review of the ITC finding. However, that period ended on Wednesday, July 5, and the company had to stop importing products while other legal appeals made their way through ITC, as well as the federal appeals court.
"Because the United States Trade Representative did not disapprove the ITC's final determination, the limited exclusion order and cease and desist order (the "ITC Orders") are now in full effect, and Arista is barred from importing and selling infringing covered products in the United States," the SEC filing reads.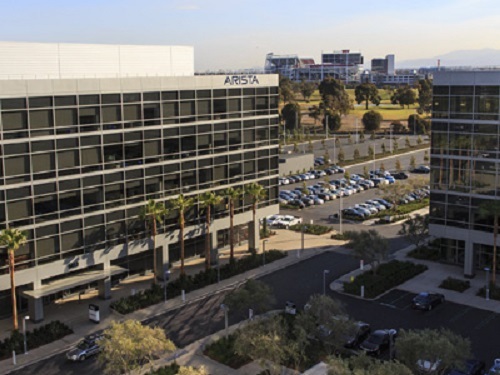 In the meantime, Arista is awaiting the results of emergency motions filed with the ITC in May and June seeking suspension of the ITC orders. The motions follow the Patent Trial and Appeal Board's (PTAB) invalidation of all the patent claims implicated in the orders. The ITC's rulings on these motions, which could come any day now, could result in a suspension of the import ban placed on Arista until the completion of any appeals of the PTAB decisions.
"While the Presidential review period for the 945 Investigation has ended, we are still awaiting the International Trade Commission's decision on our motion to suspend its remedial orders, which are based on patent claims that the Patent Trial and Appeal Board has found invalid," Marc Taxay, SVP and general counsel at Arista, wrote in a statement.
In the meantime, Arista is also developing workarounds for the two patents in dispute, and the company plans to start selling its gear again soon.
In the meantime, Cisco wasted no time in touting the decision as a win.
---
M&A activity is turning the cloud upside down. Find out what you need to know in our special report: Mergers, Acquisitions & IPOs Are Rocking the Cloud.
---
"The right solution, as we've emphasized from the beginning, is for Arista to stop using technology they copied from Cisco," Cisco General Counsel Mark Chandler wrote in a blog post.
For additional information, see related covering on Light Reading's sister site Enterprise Cloud News: (See Arista Barred From Importing Switches to US.)
Related posts:
— Scott Ferguson, Editor, Enterprise Cloud News. Follow him on Twitter @sferguson_LR.
UPCOMING LIVE EVENTS
June 6-8, 2023, Digital Symposium
June 21, 2023, Digital Symposium
December 6-7, 2023, New York City
All Upcoming Live Events
PARTNER PERSPECTIVES
- content from our sponsors