DT's T-Systems Agrees Plan to Cut 5,600 Jobs ⎼ Report
DT's T-Systems Agrees Plan to Cut 5,600 Jobs ⎼ Report
IT services division of Germany's telecom incumbent has agreed a plan with trade unions to cut up to 5,600 jobs over the next few years as it strives to boost profits.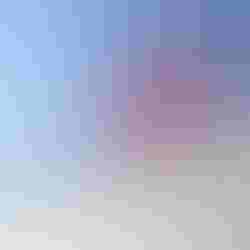 T-Systems, the IT services arm of Germany's Deutsche Telekom, has agreed a plan with trade unions to slash up to 5,600 jobs in Germany in an effort to boost profitability, according to a Reuters report.
The news follows reports earlier this year that T-Systems International GmbH was looking to cut as many as 10,000 jobs and about €600 million ($696 million) in operating costs by 2021, although Deutsche Telekom AG (NYSE: DT) subsequently indicated that a savings plan would potentially affect about 6,000 employees. (See DT Will Cut 10k Jobs at T-Systems – Report.)
T-Systems had around 37,700 employees at the end of last year, according to its 2017 annual report, and its German workforce numbers about 17,000, according to the Reuters report.
The division, which sells network and IT services to business customers, has struggled against rivals and as the transition to cloud computing weakens interest in some of its traditional services. While its own revenues from cloud services are growing, the increase has not been sufficient to offset a decline at other parts of the business.
T-Systems reported sales of about €3.3 billion ($3.8 billion) in the first half of the year, a decline of 1.6% compared with the same period of 2017, and swung to a small operating loss of about €13.4 million ($15.5 million) from a year-earlier profit of around €37.3 million ($43.3 million).
Under CEO Adel Al-Salah, who took charge of T-Systems at the start of this year, the company intends to invest cost savings from job cuts in digital and cloud services.
The deal agreed with trade unions means T-Systems will cut 3,765 jobs by the end of 2020, according to Reuters, and another 1,200 in 2021 if the business is still faring badly after the first round of layoffs.
T-Systems has also reportedly said it will in future employ staff only in Germany, Hungary, Slovakia and India. Staff numbers in India are set to increase from about 400 today to about 3,000, said Reuters.
For all the latest news from the wireless networking and services sector, check out our dedicated mobile content channel here on Light Reading.
The efficiency drive at T-Systems should account for a substantial chunk of the €1.5 billion ($1.7 billion) that Deutsche Telekom aims to realize in savings outside the US market by 2021, compared with costs in 2017. (See DT Targets €1.5B in Automation Savings, Misses Former Target.)
Under that group plan, unveiled at the German telecom incumbent's capital markets day in May, Deutsche Telekom is targeting about €750 million ($870 million) in cost savings from the sale of real estate and other measures related to its shutdown of old-fashioned PSTN (public switched telephony network) platforms.
The other €750 million ($870 million) is supposed to come from headcount reductions as the operator invests in automation and new digital technologies.
Deutsche Telekom cut only about 1,000 jobs in 2017, leaving it with around 217,350 employees internationally at the end of the year. About 7,000 jobs at the company were terminated in 2016.
The latest group savings plan was announced as Deutsche Telekom acknowledged its failure to hit targets under an earlier initiative. The operator had been aiming for €2.4 billion ($2.8 billion) in annual indirect cost savings outside the US market, compared with costs in 2014, and was previously hoping for a reduction of €1.8 billion ($2.1 billion) by the end of this year. (See DT's Epic Undershoot Reflects Transformation Woes.)
However, after costs were shown to have fallen by just €700 million ($812 million) in 2017, Deutsche Telekom ditched that initiative and embarked on its new €1.5 billion ($1.7 billion) savings program.
— Iain Morris, International Editor, Light Reading
Subscribe and receive the latest news from the industry.
Join 62,000+ members. Yes it's completely free.
You May Also Like
---