LAS VEGAS -- Consumer Electronics Show (CES) -- Sprint Corp. (NYSE: S) is continuing to push ahead with its ambitious mobile WiMax plans despite recent financial wobbles. The operator has been running live demos of the technology here at CES and now plans to initially launch in four cities -- rather than two -- in 2007. The cities are Baltimore, Chicago, Washington, and an as yet undecided major metropolitan market.

Sprint is working with Intel Corp. (Nasdaq: INTC) and Samsung Corp. to demo the technology. The companies are using a WiMax base station to stream real-time video content at their booths.

Sprint's Director of Innovation Realization and Technology Development [ed. note: for real!] Wing K. Lee [ed. note: for real!] says the streams are running at 1 Mbit/s from video cameras on one side of the hall to the Samsung booth where he's stationed.

"Eventually we want to see WiMax built into cameras and camcoders," Lee says. "It should be one touch for the user -- no need to plug in the USB."

Evidently the technology has some of the titans of the IT world interested. Lee showed captured video of Bill Gates and Paul Allen checking out the demo at the Intel booth this week. Sprint plans its major rollout of mobile WiMax in 2008.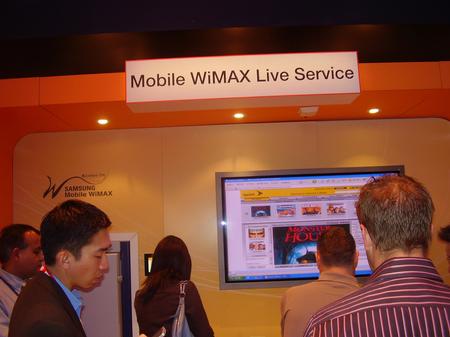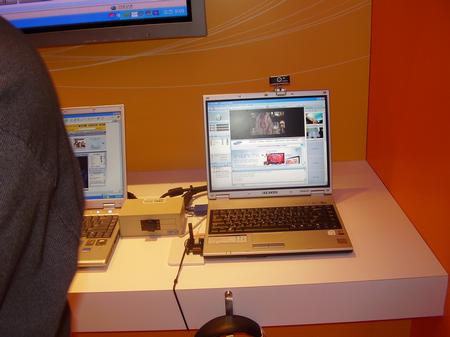 — Dan Jones, Site Editor, Unstrung