First-responders need to be able to transmit clinical data and get medical advice to treat patients in remote locations, sometimes places that are only accessible on foot. In those situations, connectivity is literally a matter of life and death.
Telemedicine provider swyMed is using Silver Peak Systems Inc. SD-WAN to provide connectivity for the swyMed DOT Telemedicine Backpack, which allows emergency medical services teams and first-responders to transmit clinical data and conduct live video consultations from remote locations.
The backpack includes a ruggedized laptop, redundant modems, ten-hour battery, HD camera, integrated microphone and small 12-volt DC-powered Silver Peak Unity EdgeConnect EC-US appliance that enables dual LTE connectivity to two, redundant LTE networks. The equipment enables medical professionals to treat and monitor patients anywhere, accessing real-time clinical data and observing live video of the patient, through swyMed's telemedicine application hosted on Microsoft Azure.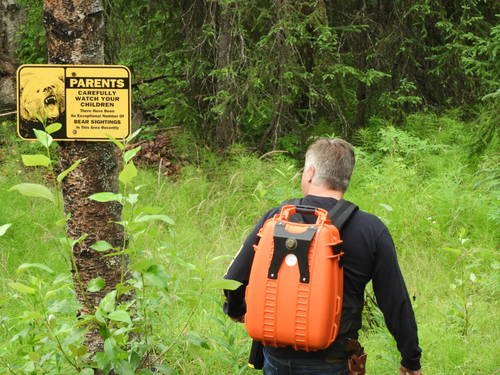 ---
Now entering its fifth year, the 2020 Vision Executive Summit is an exclusive meeting of global CSP executives focused on navigating the disruptive forces at work in telecom today. Join us in Lisbon on December 4-6 to meet with fellow experts as we define the future of next-gen communications and how to make it profitable.
---
SD-WAN is traditionally used in remote offices to improve quality and bond multiple carriers together, "to turn small pipes into bigger ones," Swymed CFO/COO Jeff Urdan tells Light Reading. The Telemedicine Backpack solves a different problem -- familiar to any phone user -- "where you get behind a truck or a mountain, or too far from one tower, and it doesn't switch to another tower," Urdan says.
"What would normally happen is the call would drop and you go, 'oh, that's annoying,' and call back." But telemedicine requires a higher level of reliability and connectivity. "We used Silver Peak to keep an eye on all the available connections and make sure that we insulate our application from the vagaries of the underlying networks," Urdan says.
The service is available worldwide, in half of the US, along with India and Europe, and swyMed is having conversations in the Middle East, Urdan says.
"A great example is in Western Texas, oil country, where there is a lot of space and not a lot of people," Urdan says. The swyMed company installed its service in a local community hospital, which then transfers patients to a university medical center in Lubbock, Texas, for complicated cases. In cases where first-responders are in doubt about the seriousness of a case, the Telemedicine Backpack allows first-responders to get a more experienced doctor to make the decision whether a patient needs to be flown by helicopter to Lubbock, or can be treated locally.
For example, In the town of Mule Shoe, Texas, emergency services got called on a man with chest pain, who at first wanted to be treated in a local hospital. But a doctor called in with the swyMed equipment convinced the man to go to Lubbock. "Ten minutes later he is in the heart center and 20 minutes after that he goes into full cardiac arrest. But he is in the right place," Urdan says. Doctors restarted the patient's heart, performed a surgical intervention, and the man was home again within a week. "Had he gone to the local hospital where they don't have the skills and tools, it's unclear whether he would have ever left the hospital," Urdan says.
The backpack system launched two years ago. Last year, the company followed up with a less expensive model that mounts in a vehicle or on a cart. "We now have the standard backpack, a ruggedized backpack that you can throw on your back and climb a mountain with, and the version that remains fixed in a vehicle, which is mobile but not portable," Urdan says. Yet another model has a satellite antenna built in, usable where there is no cell signal.
As a follow-up, swyMed is trialing Google Glass connections to the backpack, to allow a paramedic wearing Glass to beam back video of an accident scene, Urdan says.
Over time, the underlying technology of the swyMed equipment could be use for a variety of problems, involving any need for remote expertise. These include inspecting pipelines or nuclear power plants, or a senior legal partner trying to manage 25 cases concurrently. "Anyplace where you have to get the expert out in the field quickly and securely and reliably," Urdan says.
Related posts:
— Mitch Wagner




Executive Editor, Light Reading