Nokia's Nuage Takes On Cisco & VMware With 'SD-WAN 2.0'

Comment (0)
Nokia's Nuage business unit is updating its Virtualized Network Services platform to provide enterprises with connectivity across branches, data center and multiple public clouds.
If that sounds familiar, then congratulations to you for paying attention -- Cisco Systems Inc. (Nasdaq: CSCO) and VMware Inc. (NYSE: VMW) made similar SD-WAN announcements in recent months. But that doesn't mean Nokia Corp. (NYSE: NOK) is an also-ran: All the vendors are simply responding to what enterprises are demanding, and winners and losers will depend on execution, rather than first-mover advantage or originality of vision. (See Cisco Shows Open Networking Intent, Cisco Blends Viptela SD-WAN Into Router Stack and VMware Takes On Cisco & Juniper With Network Vision.)
For Nuage Networks , with its "SD-WAN 2.0" strategy announced Wednesday, the company claims its secret weapon is end-to-end uniformity -- the edge, private data center and public clouds all use the same networking technology and management interface ("single pane of glass," as the vendor marketing folks like to say). Both Cisco and VMware are attempting to integrate their native data center networking with SD-WAN and software-defined networking they obtained through company acquisitions, Sunil Khandekar, Nuage founder and CEO tells Light Reading. That means Cisco and VMware users are implementing different networks inside the data center and outside it, while Nuage gives enterprises the same network, end-to-end.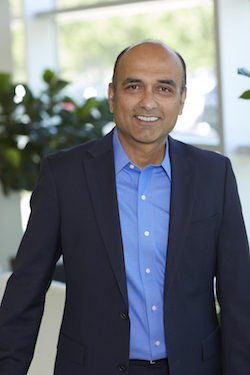 ---
Now entering its fifth year, the 2020 Vision Executive Summit is an exclusive meeting of global CSP executives focused on navigating the disruptive forces at work in telecom today. Join us in Lisbon on December 4-6 to meet with fellow experts as we define the future of next-gen communications and how to make it profitable.
---
Nuage's Virtual Network Services (VNS) uses its flavor of microsegmentation -- an architecture first popularized by VMware, and recently touted up by Arista -- to ensure that end-users can only get access to authorized applications. Typically, SD-WAN application authorization stops with the data center. But Nuage goes further. "Because we do automation all the way to the application workload, automation doesn't stop at the edge of the data center. We are stitched all the way to the application workload," Khandekar said. "That's what we call end-to-end microsegmentation. The microsegmentation that VMware talks about is inside the data center only." Nuage supports workloads running in branches, on private clouds and in Amazon Web Services, Microsoft Azure and Google Cloud. (See How VMware Plans to Put the Screws on Cisco and Arista Weaves Security Blanket Over Data Center, Campus and Cloud.)
Like other modern SD-WAN technologies -- including Cisco and VMware -- Nuage goes beyond first-generation SD-WAN, which connected the branch to the central data center. That resulted in a phenomenon sometimes called "tromboning," where traffic from the branch intended for the public cloud has to go to the data center and back to the branch to be secured and managed through network policies. With modern SD-WAN, the branch, data center and public cloud platforms can connect directly as needed, without wasteful side-trips in the middle.
Nuage supports Virtual Network Functions (VNFs) on standardized x86 server hardware, to allow its SD-WAN to co-exist with IP telephony servers, print servers and other value-added services. That reduces hardware proliferation on enterprise premises.
VNS is available primarily through service provider partners. Nuage claims more than 400 enterprise customers, and says it's been adopted by Banco Multiva, Cogeco Peer1, Credit Andorra, Etisalat, Equal, Globe Telecom, NTT Com India, Orange X, Telefonica, UPMC and Vertel, as well as over 50 service providers worldwide that use Nuage for their SD-WAN service.
— Mitch Wagner




Executive Editor, Light Reading