Aruba, a Hewlett Packard Enterprise company, is launching its Software-Defined Branch solution to help enterprises meet the needs of cloud, Internet of Things and mobile apps in their branch offices.
SD-Branch integrates cloud-managed SD-WAN, wired and wireless networking with policy enforcement delivered through an on-premises appliance, Hewlett Packard Enterprise announced Tuesday. (See Aruba Automates Branch Office Connectivity.)
SD-Branch allows IT organizations to manage more branch locations with fewer staff, and provide consistent security and compliance across locations. The hardware and service integrates and centralizes management while eliminating costly MPLS connectivity, to save up to 75% over traditional deployments, HPE says in its announcement.
Network traffic within the branch can be forwarded to the Aruba Branch Gateway for deep packet inspection using a built-in firewall. IT organizations can assign policies for specific device types to segment traffic. For additional security outside the branch, Aruba is partnering with third parties, including Zscaler, Check Point Software and Palo Alto Networks, providing cloud-based firewalls and unified threat management over the Internet.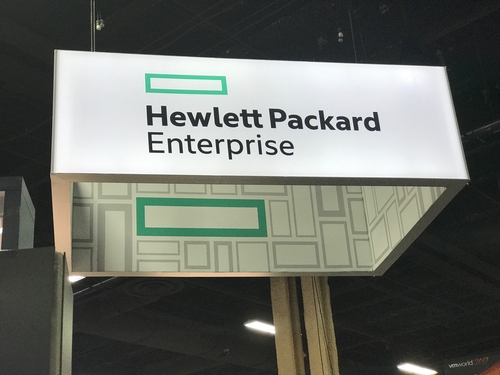 ---
Now entering its fifth year, the 2020 Vision Executive Summit is an exclusive meeting of global CSP executives focused on navigating the disruptive forces at work in telecom today. Join us in Lisbon on December 4-6 to meet with fellow experts as we define the future of next-gen communications and how to make it profitable.
---
The service is designed to provide a single point of management for all the major branch connection types, as well as routing branch traffic directly to the cloud without having to first go through a data center, HPE says.
HPE faces a crowded field of SD-WAN players, but believes it adds value by integrating SD-WAN with other connectivity types. "We're giving you the ability to manage your wireless, wired and branch gateways through a single pane of glass," Trent Fierro, Aruba director of software marketing, tells Light Reading.
Likewise, the ability to manage both Internet and data center traffic provides Aruba users with an advantage, Fierro says. "If you have traffic that is destined for the Internet there is no point in sending it back to the data center."
The Aruba launch comes as other enterprise vendors are making moves beyond the data center. Cisco this month extended its programmable networking strategy to third parties on the wide-area network and campus networks. The company bought SD-WAN startup Viptela in May, 2017. (See Cisco Shows Open Networking Intent, VMware Acquiring SD-WAN Startup VeloCloud Networks and Cisco Snaps Up Viptela.)
And VMware last month announced a strategy to unify its network architecture to span the on-premises data center, enterprise branches, Internet of Things as well as public and private clouds. VMware bought SD-WAN startup VeloCloud late last year. (See Cisco Shows Open Networking Intent and VMware to Acquire SD-WAN Startup VeloCloud.)
Related posts:
— Mitch Wagner




Executive Editor, Light Reading