5:30 PM -- Steve Effros, a lawyer with a long cable history with the regulatory chops to go with it, is stirring the pot by arguing that Netflix Inc. (Nasdaq: NFLX)'s recent deal to put its own branded button on a range of remote controls could violate the Federal Communications Commission (FCC) 's new network-neutrality rules. (See FCC Votes to Approve Net Neutrality Rules and Netflix Clicks With Remote Controls.)

"At the very least, those who have lobbied so hard for 'network neutrality,' like Public Knowledge , Free Press and Susan Crawford should be up in arms about the dominant streaming video service's plans to preempt a 'fast lane' into consumer's homes by paying for priority," he writes.

Effros is referring to an agreement, announced just before International CES , that will give the Netflix's streaming video service one-click access on remotes from CE giants such as Sony Corp. (NYSE: SNE), Panasonic Corp. (NYSE: PC), and Samsung Corp.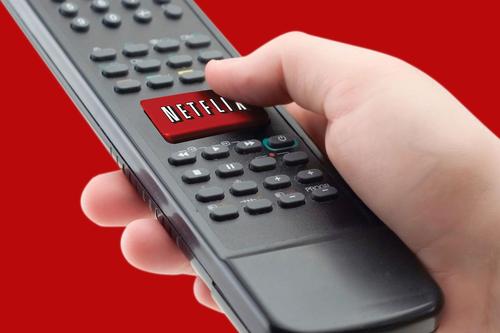 Terms weren't disclosed, but Effros asserts that "there is little doubt that Netflix is paying for that button to be there." [Ed. note: Sources have told Light Reading Cable that Netflix generally doesn't pay to have its service integrated with broadband-connected devices, but it's not known if it's paying anything for the remote-control button. We're asking Netflix to clarify.]

His argument is that the button will be a disadvantage to other streaming video services and have a detrimental effect on the "open Internet" the FCC rules aim to protect. Interestingly enough, he's making it just as service providers, including Comcast Corp. (Nasdaq: CMCSA, CMCSK), Time Warner Cable Inc. (NYSE: TWC) and Verizon Communications Inc. (NYSE: VZ), are looking to get on-screen (not remote) buttons of their own on TVs made by TV makers such as Samsung and Sony. (See CES 2011: Samsung Puts MSOs in the Picture and CES 2011: TW Cable, Sony Make IPTV Connection.)

But know also where Effros is coming from… he's a cable guy. He's the former president of the Cable Telecommunications Association (CATA) (it merged with the National Cable & Telecommunications Association (NCTA) in 1999) and is a current principal at Beyond Broadband Technology LLC (BBT) , a cross-MSO downloadable security consortium. (See BBT Buys Into Boxes and BBT Preps Its Own CableCARD .)

Still, he raises an interesting argument that warrants some discussion. But why stop with remote control buttons? Using Effros's logic, does this also mean that TVs and specialized, broadband-connected retail boxes from Roku Inc. and TiVo Inc. (Nasdaq: TIVO) that offer on-screen badges for Netflix, Amazon.com Inc. (Nasdaq: AMZN) and Pandora Media Inc. are also violating the rules because they also provide something that looks like preferred access?

Perhaps, but it looks like what Effros is attempting to establish here is how absurd he thinks the FCC net neutrality rules are. He allows that the Netflix remote button example is a clear demonstration why "those rules are destined to fail, as they do, to just one small subset of the vast Internet ecosystem."

Still, the rules are more targeted to ISPs and mobile carriers, with assurances that they're not blocking applications while being transparent about their network management techniques.

Can the same type of rules apply to device makers that pick and choose which apps grace their navigation screens? How long before some fly-by-night over-the-top video provider starts crying foul to the FCC that device maker XYZ is practicing discrimination by not allowing its service onto a retail device while playing favorites to others that are purportedly paying for placement?

If the new retail era of broadband video indeed makes the CE makers the new gatekeepers, I imagine it may not be long. (See Cable Resparks Retail Play, But Cedes Control .)

Discuss.

— Jeff Baumgartner, Site Editor, Light Reading Cable