Fears about lead recede for AT&T, Verizon
Fears about lead recede for AT&T, Verizon
Shortly after The Wall Street Journal reported on the presence of lead in some telecom cabling, investors feared that AT&T and Verizon could be on the hook for billions in cleanup costs. Now, though, the issue seems to have been mostly forgotten.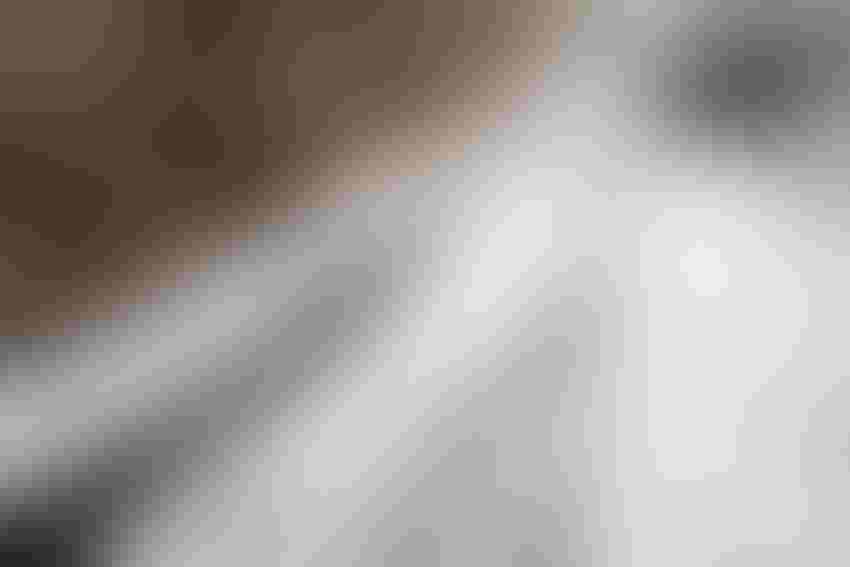 (Source: Erkki Makkonen/Alamy Stock Photo)
Just three months ago, investors worried that AT&T and Verizon could face up to $60 billion in fees stemming from their aging telecom cables covered in lead. Now, however, the topic doesn't even seem to be worth discussing.
Officials from AT&T did not mention the word "lead" once during their recent quarterly earnings call. Neither did executives from Verizon. And both companies reported relatively positive quarterly results, news that helped revive investor interest. Indeed, Verizon's stock enjoyed its best day in 15 years following the company's third quarter report.
"It's clear the fundamentals of our business have never been stronger, and they'll only grow stronger as we continue to scale our networks, simplify our customers' connected lives, and deepen our engagement with them," AT&T CEO John Stankey boasted last week during his company's quarterly conference call.
The lack of discussion isn't necessarily surprising because, according to telecom operators and analysts, initial testing has not uncovered any potential health risks from the cables.
"Several initial tests from the EPA [Environmental Protection Agency] in locations cited by the WSJ [Wall Street Journal] have not found any public health risks from lead exposure in telecom cables," wrote the financial analysts at Wells Fargo earlier this month. "While this will likely remain an overhang for the sector until many more sites are tested (and pending litigation is resolved), we're modestly encouraged that additional testing thus far has not found any areas that require remediation at this stage."
The analysts argued that the lead cabling issue "seems contained (for now)."
A bombshell
That's a dramatic reversal from early July, when WSJ published a series of detailed, lengthy articles on aging telecommunications cables that may contain hazardous amounts of lead. According to the publication, "telecom companies left behind more than 2,000 potentially dangerous lead-covered cables under water, in soil and overhead. Many more are likely to exist."
Shortly after those early reports, the financial analysts at New Street Research estimated there could be as many as 48 million homes and offices connected to cabling that could still contain lead. The firm estimated a total cleanup cost of $59 billion.
But then AT&T and Verizon – the companies sitting at ground zero in the debate – began to build a rebuttal to the concerns raised in the WSJ articles. For example, near the end of July, AT&T said that lead-covered cables represented less than 10% of its total copper network footprint, which spans around 2 million miles of cable. According to one estimate, that would represent just $84 million per year of cleaning fees.
Similarly, another telecom operator, TDS Telecom, said it counted just ten miles of lead-covered wires in its network.
Fighting back
In separate appearances at investor events in September, executives from AT&T and Verizon offered more assurances.
"We tested some of the sites that the Journal alleged were problematic and didn't find that there were any issues. Perfectly safe," AT&T CFO Pascal Desroches said, according to Seeking Alpha. He also said that tests conducted by the EPA and the state of New York found similar results. But he acknowledged that, "in all likelihood, there will be litigation here at some point."
Similarly, Verizon CFO Tony Skiadas said initial EPA and New York state testing found no elevated levels of lead at three locations they tested. "And then, on our side, we did our own testing at each of those three sites. And the average soil lead levels are below the remediation levels established by each of the applicable states," he added.
Regardless, the issue is still such that, in the companies' filings to the SEC, it's listed among their various corporate risks.
"We may incur significant expenses defending such suits or government actions or complying with any new regulation or legislation, and may be required to spend amounts that are material to AT&T," the company wrote in late July.
And Verizon warned in a filing in late October: "We may incur substantial expenses as a result of these allegations, which cannot be reasonably estimated at this time but could be material."
Subscribe and receive the latest news from the industry.
Join 62,000+ members. Yes it's completely free.
You May Also Like
---