Why CommScope Wooed Arris
Why CommScope Wooed Arris
'We certainly weren't out trolling or looking' to be acquired, Arris CEO Bruce McClelland says. For the better part of six years, Arris, largely through some sizable acquisitions, has been building itself up for the eventual convergence of wired and wireless networks and setting itself up to play a significant part in the 5G era. And it was prepared to do it alone.
Starting with the acquisition of Motorola Home in 2012, the purchase of Pace plc in 2015, and on through the reeling in of Ruckus Wireless in 2017, Arris Group Inc. (Nasdaq: ARRS) has shelled out about $5.2 billion to be ready for this moment. It had a cobbled together a complementary portfolio of technologies and products tailored for this next big move, not to mention an improved diversity of customers that now spans well beyond cable, alongside a growing international business. (See Arris to Acquire Pace for $2.1B and Arris Bags Ruckus Assets in $800M Deal.)
And Arris was ready to march further down down that path, on its own... until CommScope Inc. came a-courtin'.
"We certainly weren't out trolling or looking" to be acquired, Arris CEO Bruce McClelland said.
Figure 1: Arris CEO Bruce McClelland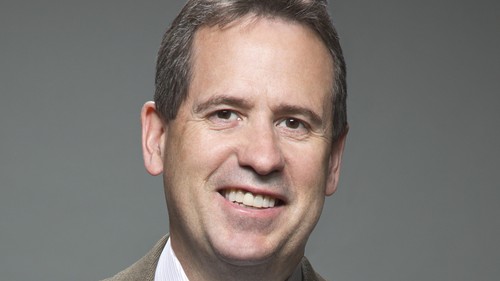 But CommScope, as part of its extensive strategic analysis on what to do next, apparently was on the hunt, and Arris's name kept coming up as the right fit. CommScope, led by President and CEO Eddie Edwards and Board Chairman Frank Drendel, engaged Arris -- including McClelland and Arris executive chairman and board chairman Bob Stanzione -- in mid-August to lay out why they believed a merger would be in the best interest of both companies. (See CommScope Puts Up $7.4B for Arris and Is Arris the Answer to CommScope's Pain?.)
"As we reflected on that, it made a lot of sense to us," McClelland recalls. "It didn't take very long to see why this was going to be a good fit."
Not that everyone agrees with that assessment early on -- skeptics of the deal aren't hard to find. Some analysts have downgraded CommScope and Arris following the merger announcement, and CommScope's stock took a big dive yesterday on news of the merger alongside disappointing Q3 results.
But McClelland is convinced that tying the knot with CommScope is the right move. "In order for us to thrive over the long term, we needed to be diversifying and building a strong enterprise business," he said. "When we acquired Ruckus last year, it was the first step in that strategy... but we need to do more around that. Secondly, we needed to become a stronger wireless technology company."
A big gap Arris hopes to fill is in mobile and wireless, and flesh out how it can serve indoor and outdoor environments. Ruckus gave it a solid position in unlicensed spectrum, but CommScope added strong licensed spectrum expertise, particularly in 4G/LTE infrastructure. In addition to serving mobile network operators, CommScope has a stronger position in indoor cellular coverage with enterprise DAS (distributed access system) technology and products.
Both companies have also invested in CBRS, the emerging shared band that will factor into the wireless strategies of both cable operators and mobile carriers, and could likewise serve as a gap-filler of sorts for both Arris and CommScope. (See Arris Hangs Hat on CBRS and Who's Doing What in the CBRS Band?)
"If you think about where we're heading with CBRS, it fits right into that space," McClelland said. CBRS, he adds, will focus on indoor coverage and enterprise (think private LTE networks) "and into places where DAS does not scale down well enough from a cost and technology perspective."
Though the CBRS implications are considered a bright spot in the deal -- Arris's CBRS products line up perfectly with CommScope's Spectrum Access System (SAS) -- it might also create some complications.
Arris has an investment in Federated Wireless , which has its own SAS, a cloud-based database that will help to ensure that new users in the CBRS band don't interfere with the incumbents (like the US Navy) operating there. Arris is also working with Google (Nasdaq: GOOG)'s SAS on some other CBRS-related projects.
Arris is of course mindful that this could set up some interesting conversations on how to proceed. "We'll have to work out how we manage that and go to market with those solutions," McClelland said. "We've been somewhat agnostic on it up until this point."
Also to be determined is the precise future role that McClelland and other execs at Arris will have at the combined company, as integration planning remains on the to-do list.
However, Hickory, NC-based CommScope has already made it clear that McClelland and the Arris leadership team will be coming on board and that the merged company will keep a "significant presence" in Arris's home of Suwanee, Ga.
"The leadership team from Arris is crucial" to the deal, McClelland said. One big reason why is there's very little overlap in the Arris and CommScope product lines.
"We are all-in from an Arris perspective," McClelland said.
McClelland also emphasized that The Carlyle Group LLC 's $1 billion investment (which will give it a 16% stake in the combined company) shouldn't be overlooked.
The investment is "a huge endorsement or not just the short-term, but the long-term strategy and outlook for the combined business" and its faith in the management team, McClelland said.
— Jeff Baumgartner, Senior Editor, Light Reading
Subscribe and receive the latest news from the industry.
Join 62,000+ members. Yes it's completely free.
You May Also Like
---