More upgrade options surface for 'NextGenTV'
More upgrade options surface for 'NextGenTV'
A set-top from ADTH powered by software from Tolka is the first certified 'NextGenTV' upgrade box. Additional set-tops supporting the new ATSC 3.0 standard are in the works.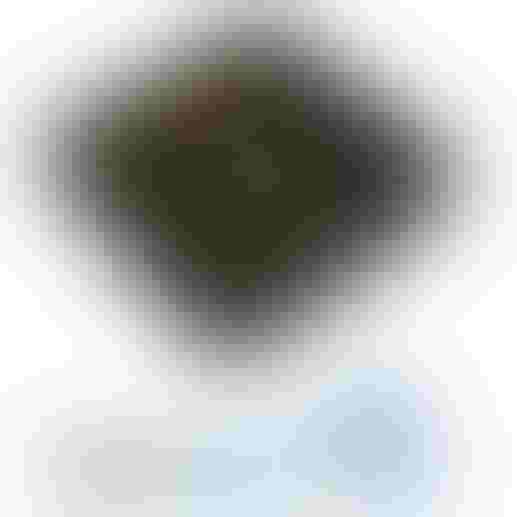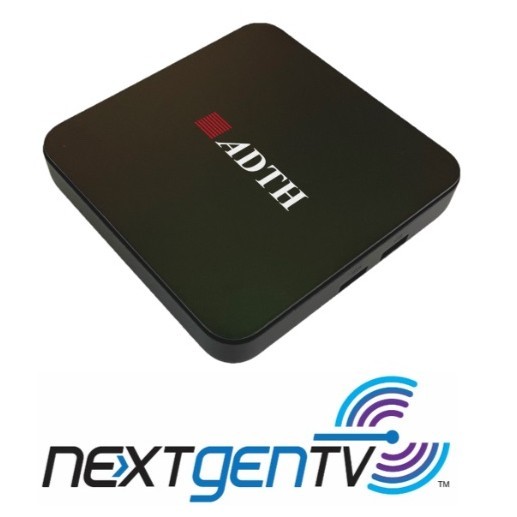 Activity around ATSC 3.0, the new, IP-based broadcast signaling standard that uses the "NextGenTV" consumer brand, is picking up with the launch of integrated televisions and upgrade accessories.
LG Electronics, Samsung and Sony have launched families of TVs equipped for ATSC 3.0 in recent months, and Hisense is expected to enter the fray with its own ATSC 3.0-capable TVs this summer.
Meanwhile, work is continuing on set-tops and other types of upgrade accessories that enable today's ATSC 1.0-based TVs to support the new 3.0 standard, which handles enhancements such as 4K video, advanced advertising, immersive audio, and other types of apps and services that go beyond the core broadcast TV feed.
The market is being seeded with a few initial ATSC 3.0 receivers, but Atlanta DTH (ADTH) recently became the first supplier to obtain the "NextGenTV" certification seal for an upgrade accessory. Introduced in 2019, NextGenTV is the consumer brand for ATSC 3.0.
Figure 1: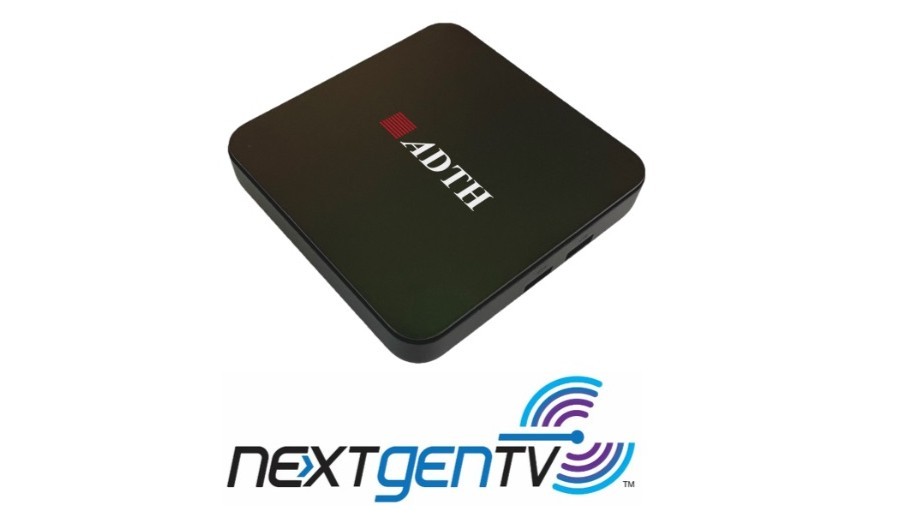 ADTH is selling its NextGenTV-certified device at a discount ahead of product shipments slated to begin in July.
(Source: ATDH)
Powered by an ATSC 3.0 software stack from Tolka, ADTH's new device is being sold for $84.79 under a preorder promotion – 33% off the stated regular price of $127.19. Slated to start shipping in July, the product sports tuners for both ATSC 1.0 and ATSC 3.0, support for 4K and High Dynamic Range (HDR) and Dolby AC-4 audio, and integrated dual-band Wi-Fi and Bluetooth.
ADTH's new device was developed through the "FastTrack" program at Pearl TV, a consortium of broadcasters that includes Cox Media Group, Graham Media Group, Gray Television, Hearst Television, Nexstar Media Group, Sinclair Broadcast Group, the E.W. Scripps Company and Tegna. Certification means that the box can properly receive ATSC 3.0 and meets the requirements of the Consumer Technology Association (CTA) NextGenTV program.
Certification "makes sure the consumer is getting what we're advertising in terms of the services," and ensures that the core features and functions of the ATSC 3.0 standard are supported, said Anne Schelle, managing director of Pearl TV.
Additional device makers that have developed ATSC 3.0 boxes, such as Zinwell and BitRouter, are expected to go back through the certification process as well. Meanwhile, work is underway to add a section for ATSC 3.0 upgrade devices at WatchNextGenTV.com, a site that tracks market deployments and provides information about the new standard.
Schelle said it's expected that the NextGenTV market will feature a wider range of upgrade device types and price points that could drop down to as low as $30. Some models might support multiple tuners or be offered as an ATSC 3.0 plug-in for Android TV streaming boxes, she added.
"A year from now I think you'll see multiple device availability," Schelle said. "You'll see them at retail and you'll see more promotions around them."
The certification program for new upgrade devices is unfolding as broadcasters continue to deploy ATSC 3.0 and look to drive more scale into their efforts. It's also emerging before ATSC 3.0 becomes somewhat standard in new TVs.
TV refresh on the horizon
Schelle expects 2024 and 2025 to serve as inflection points for TVs with built-in support for ATSC 3.0. On that, she points to a Circana study indicating that 2023-2025 is poised to be a refresh period for televisions.
"Despite a decline in 2022, unit sales will return to their pre-pandemic baseline by 2024, as the replacement cycle will drive demand," the report said. Noting that the average TV is 6.6 years old when replaced, Circana's study notes that 25.5% of installed TVs are now seven years or older, the highest portion reported since February 2020.
Figure 2:
Click here for a larger version of this image.
"The aging installed TV base is a positive indicator for TV manufacturers and retailers because consumers who purchased TVs earlier in the pandemic will soon be ready to replace them," Circana's John Buffone said in a statement.
Broadcasters are also expanding the reach of ATSC 3.0. Following recent launches underway in large, complex markets such as San Francisco, Miami and Boston, the standard has been introduced in about 70% of US households and is on track to reach 75% by the end of the year.
But broadcasters have also expressed concerns about the pace of the rollout. In January, members of the National Association of Broadcasting (NAB) warned the FCC that the transition to ATSC 3.0 could stall without more help from the commission. The initial response to those concerns is a "Future of TV" initiative between the FCC and NAB that's broadly focused on accelerating the transition to ATSC 3.0, including backward-compatibility with ATSC 1.0.
Related posts:
FCC, NAB team on ATSC 3.0 transition ATSC 3.0 transition 'in peril' without more FCC action, NAB claims Startup taps into ATSC 3.0 to build national IoT network 'NextGenTV' girds for scale as awareness of the new broadcast standard rises — Jeff Baumgartner, Senior Editor, Light Reading
Subscribe and receive the latest news from the industry.
Join 62,000+ members. Yes it's completely free.
You May Also Like
---