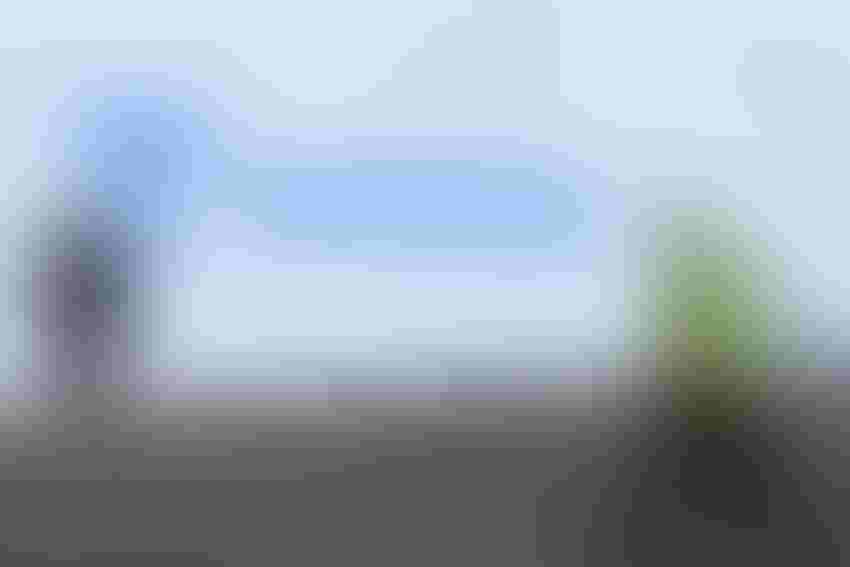 (Source: Reuters/Alamy Stock Photo)
Telefónica has given notice that it plans to introduce a new company vision and strategic plan at its Capital Markets Day on November 8 that will shape the Spain-based group's approach from 2023 through to 2026. Few details have been revealed so far, other than that the focus will be on "growth, profitability, sustainability."
No surprises there, then. During the operator's earnings call for the second quarter of 2023, chairman and CEO José María Álvarez-Pallete elaborated further by saying that free cash flow growth "is the ambition behind this new plan on which we have been working since late last year."
Álvarez-Pallete noted that free cash flow reached €1.3 billion (US$1.44 billion) in the first six months of 2023 and is expected to increase further in the second half of the year. Excluding spectrum, it should "not be far from the €4 billion [$4.45 billion] mark" by the end of 2023, he said.
Spanish media has long been speculating that Telefónica is plotting a new strategy that could replace or substantially revise the current plan that was unveiled in 2019. In October 2022, it was reported by certain news outlets that Telefónica had appointed McKinsey & Company to draw up a roadmap for the 2023–2025 period to account for factors such as the war in Ukraine, rising inflation and higher energy costs.
Telefónica had hoped that the strategy introduced in 2019 would underpin its transformation and have a beneficial impact on its share price. The five-point point plan brought in a focus on the key markets of Brazil, Germany, Spain and the UK; the creation of Telefónica Infra and Telefónica Tech; the operational spin off of Hispanoamérica; and a redefinition of the corporate center.
At the time, Álvarez-Pallete prophesied that the reorganization would set the company up for the next 100 years. Just four years on, another new plan is on the horizon.
In a statement, the group CEO said the operator "is in an advantageous position to capture all the growth opportunities of the digital era. Telefónica is not content to simply adapt to the future but has decided to shape it with a radical evolution. The new times catch us well prepared to anticipate, respond and complete the challenging journey we undertook almost a hundred years ago."
Guidance upgrade
Álvarez-Pallete and COO Ángel Vilá both presided over Thursday's earnings presentation and were keen to communicate a positive message about Telefónica's performance this year to date. Indeed, Álvarez-Pallete said the strong commercial and operating momentum "give us confidence to upgrade our group guidance for this year."
"We are accordingly upgrading our 2023 guidance, from 'low single-digit growth' at both revenues and OIBDA [operating income before depreciation and amortization] to around 4% revenue growth and around 3% OIBDA growth. We keep our capex to sales guidance unchanged at around 14%," he said.
Group revenue increased 0.9% to €10.13 billion ($11.27 billion) in Q2 2023. In the first six months as a whole, revenue was up by 3.7% at €20.17 billion ($22.44 billion). OIBDA was broadly stable at €3.14 billion ($3.33 billion) in Q2 and €6.26 billion ($6.96 billion) in the first half. Net income increased 44.5% to €462 million ($514 million) in Q2, but was 25.9% lower at €760 million ($846 million) for the first half of the year.
Notably, Telefónica Tech continued to perform well, and also implemented a further integration of its operations that saw it unify its Cybersecurity & Cloud and IoT & Big Data businesses. Q2 revenue increased 36.1% to €456 million ($507 million), while in the first six months revenue rose by 39.6% to €885 million ($984 million).
As for Telefónica Infra, it now presides over a growing portfolio of fibercos that have been established in collaboration with a number of different investor partners.
In Spain, the group said the Bluevía joint venture deployment is progressing as planned and is expected to complete its target to pass 5 million fiber-to-the-home (FTTH) premises by the end of 2024. "Bluevía is already present in over 3.5k targeted municipalities with low population all over the Spanish peninsula and Balearic Islands," Telefónica said.
The Crédit Agricole Assurances and Vauban Infrastructure Partners consortium owns 45% of the venture, while Telefónica Infra has 25% and Telefónica España 30%.
In the UK, Nexfibre (InfraVia Capital Partners: 50%, Infra Telefónica: 25%, Liberty Global: 25%) is in the process of building up its operations and is said to be on track to meet its target of covering 5 million premises with FTTH by 2026 with the option to expand to an additional 2 million premises. "The company hit a major milestone at the end of June, going commercially live in several towns and cities across the UK," the operator said.
In Germany, Unsere Grüne Glasfaser (UGG), of which Allianz owns 50%, Telefónica Infra 40% and Telefónica Deutschland 10%, covered 870,000 premises as of end of March 2023 is now said to be present in eight regional states.
In Latin America, Telefónica operates FiBrasil in Brazil together with Caisse de dépôt et placement du Québec (CDPQ), which owns a 50% stake. Here, the venture is now present in 22 states in Brazil. In Chile and Colombia, KKR owns majority 60% stakes in each of ONNET Fibra Chile and ONNET Fibra Colombia. In Chile, the agreement with Entel to acquire its fiber assets is expected to obtain regulatory and competition approvals in the second half of 2023.
In addition, KKR has agreed to acquire a controlling stake in PangeaCo, the group's fiber venture in Peru. The investor will take a 54% stake in the business, with Telefónica Hispanoamérica holding 36%, and Entel Peru taking the remaining 10%. The aim is to accelerate the deployment of FTTH premises passed to 5.2 million by 2026, up from 2.5 million in June 2023.
Related posts:
— Anne Morris, contributing editor, special to Light Reading
Subscribe and receive the latest news from the industry.
Join 62,000+ members. Yes it's completely free.
You May Also Like
---