T-Mobile urged to stop using 'fast,' 'high-speed' or 'reliable' in FWA ads
The US broadband industry is keeping the National Advertising Division (NAD) pretty busy these days.
In yet another complaint among broadband rivals pertaining to advertising messaging, T-Mobile came away with the green light to continue using its price lock claim for its fixed wireless access (FWA) service, but NAD urged the company to drop claims related to speeds and other attributes of its growing home broadband service.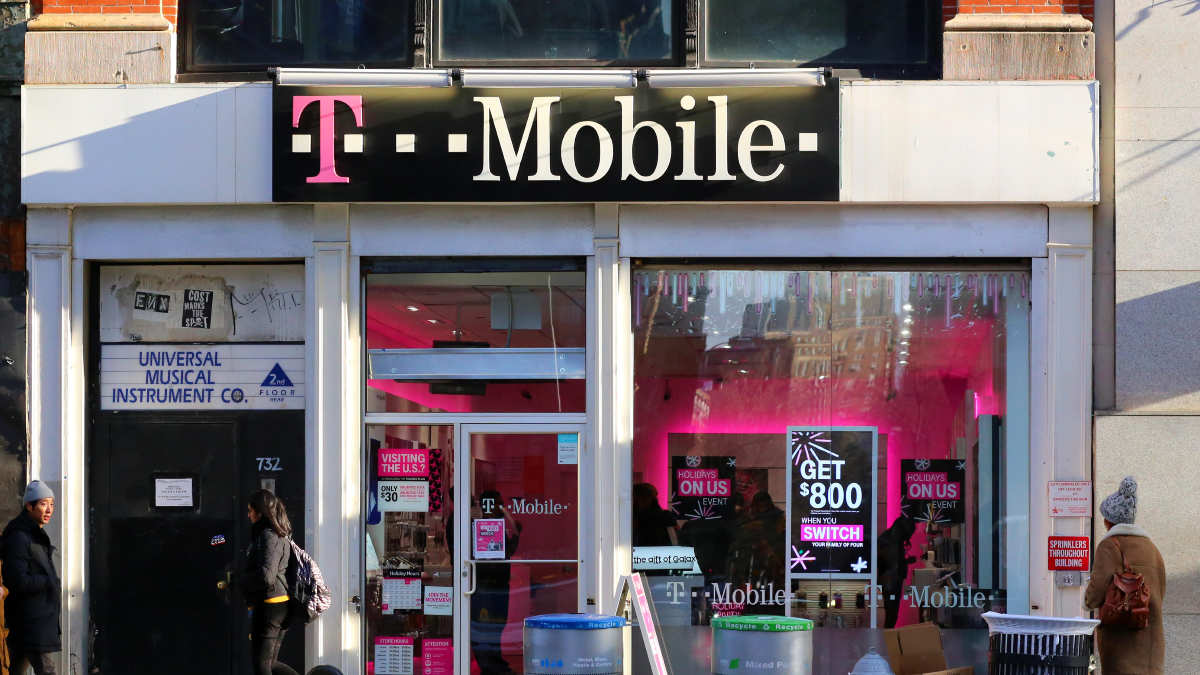 Following a complaint lodged by Comcast, NAD said it determined that advertising for T-Mobile Home Internet provided a "reasonable basis" for its price lock claim, as T-Mobile has not increased the monthly price of the service since it introduced the claim. NAD also found that T-Mobile's claim that "breaking up with your provider is easy" didn't convey a false or misleading message that its FWA customers will receive speeds and service comparable to competing home Internet service providers.
A slew of recommended changes
However, NAD did not rule in T-Mobile's favor on several other key counts.
For starters, the agency recommended that T-Mobile discontinue claims that the service is "fast" or "high-speed," or modify its ads to avoid saying the service will be "fast" or "high-speed" for all T-Mobile Home Internet customers. NAD also urged T-Mobile to stop claims that its home FWA service is "reliable."
In its review of the case, NAD pointed out that T-Mobile Home Internet customers get a range of speeds (T-Mobile's fine print notes that customers see typical download speeds between 33 Mbit/s and 182 Mbit/s). But NAD argued that T-Mobile did not provide ample evidence to conclude that all FWA subs receive speeds above the FCC's standards for high-speed broadband Internet (currently set at 25 Mbit/s downstream by 3 Mbit/s upstream) and "thus did not provide a reasonable basis for its 'fast' or 'high-speed' claims."
NAD also said T-Mobile's claim that its home Internet service is "reliable" could convey that customers "will maintain a dependable Internet connection and that T-HINT [T-Mobile Home Internet] consistently delivers fast speeds and service without disruption." As such, NAD determined that T-Mobile did not provide a reasonable basis to support these messages.
NAD suggested that T-Mobile modify its ads to avoid implying that all FWA customers receive consistently fast speeds. It also asked the company to adjust its speed range claim to include the percentiles of customers to which any stated speed ranges apply or disclose that "many [T-Home Internet] customers will experience slower speeds."
On top of that, NAD also wants T-Mobile to further distinguish how its service is different from a wired Internet service and avoid conveying messages that the service is not subject to factors that cause Internet performance variability on mobile wireless networks.
To that end, NAD recommended that T-Mobile modify its FWA ads to "clearly and conspicuously disclose" that the service provides access through a mobile wireless network and that speeds can vary due to factors impacting mobile wireless networks.
T-Mobile is putting up a fight. NAD said the operator "will appeal parts of NAD's decision," arguing that the ad watchdog erred in its determination that the challenged "fast," "high-speed" and "reliable" claims for T-Mobile Home Internet service are not supported.
FWA catches cable's attention
T-Mobile came out on top of a different FWA-related advertising complaint raised by Charter Communications. NAD found in this instance that T-Mobile's "no data caps" claims for its home Internet service were not misleading.
These FWA-focused ad battles continue to surface as T-Mobile sees this piece of its business grow. And T-Mobile's success with FWA has partly contributed to a slowdown in cable broadband subscriber growth.
Cable hasn't taken the challenge lying down. In addition to focusing on upgrades of their existing broadband networks, some major cable operators have launched marketing campaigns that take aim at FWA competition.
Last fall, for example, Comcast kicked off a campaign focused on T-Mobile's home broadband service with a message that the FWA service doesn't stack up to the cable operator's wired broadband service. In one "Vampires" ad, a family of four laments the performance of T-Mobile's FWA service to a therapist, claiming that their speeds degrade during the day, forcing them to access the service in the middle of the night.
Cox has also entered the mix with ads attacking the performance and reliability of T-Mobile's home Internet service in comparison to Cox's cable Internet service. Cox's ads characterize T-Mobile's FWA offering as "just phone Internet, not home Internet."
Related posts:

— Jeff Baumgartner, Senior Editor, Light Reading
EDUCATIONAL RESOURCES

PARTNER PERSPECTIVES
- content from our sponsors