Gigi Sohn headed for third Senate hearing
President Biden's nominee for FCC Commissioner Gigi Sohn will is expected to sit through a third hearing in the US Senate sometime in the coming weeks.
That means that, in addition to being on track to become the first openly LGBTQ+ Commissioner for the FCC, Sohn will also make history as the first person to endure three hearings for the role, with her first two held in December 2021 and February 2022.
While a third hearing was initially scheduled for February 2, the Senate is reportedly searching for another date, "apparently due to still shuffling Committee assignments," said analyst Blair Levin in a New Street Research note (registration required).
Sohn was first nominated for FCC Commissioner in October 2021. At the time, many in the industry were growing impatient with President Biden's delay in naming a nominee. Now, 14 months have gone by with the FCC down one Commissioner and lacking a Democratic majority, while opponents of Sohn have successfully gotten her sidelined.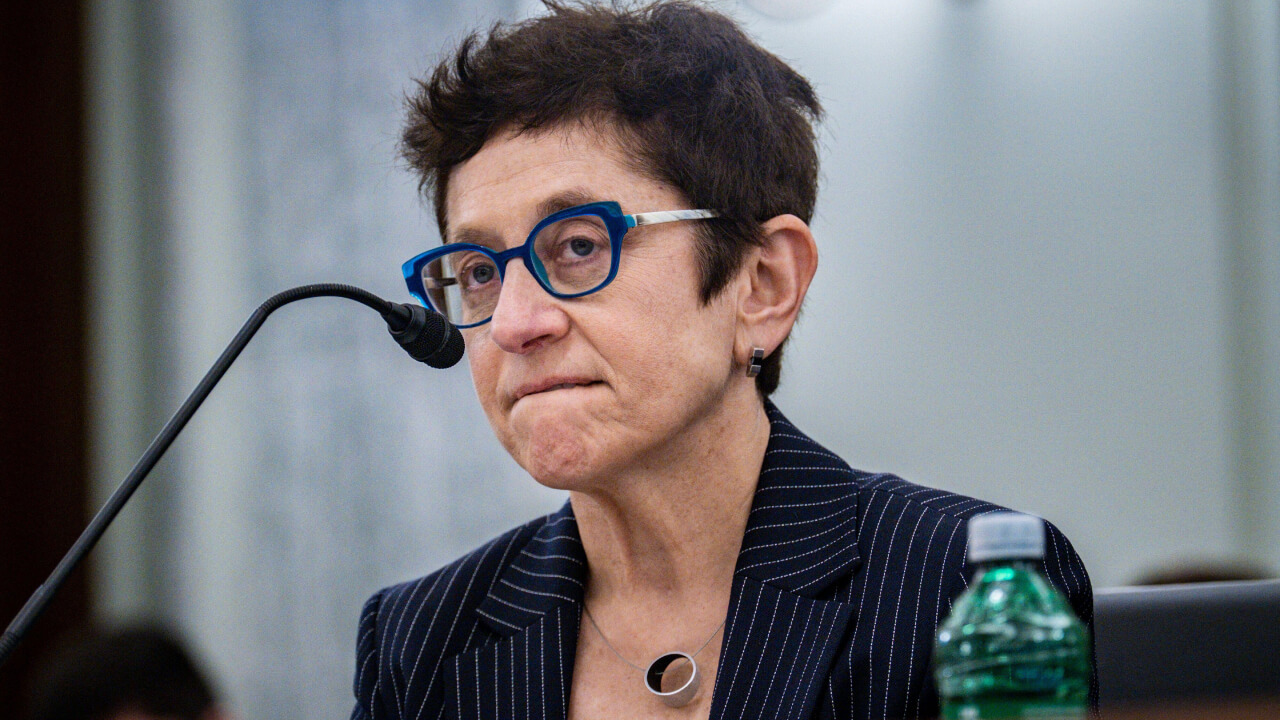 Some on the right are still trying to tank her nomination.
In the last month, Fox News has published headlines including "Biden's FCC nominee Gigi Sohn shared tweet calling Trump a 'raggedy white supremacist president'" and "Biden's FCC nominee sits on board of group that opposes anti-sex trafficking efforts" (referring, disingenuously, to the Electronic Frontier Foundation).
In early January, Senator Ted Cruz (R-TX) released a statement calling Sohn "one of the most radical and ethically compromised nominees I have ever seen during my Senate tenure and should never have been nominated in the first place" and calling for another public hearing.
Senate Democrats and consumer advocates, meanwhile, have signaled their desire to confirm Sohn once and for all.
"It is outrageous that the FCC has gone without a full slate of commissioners while the nomination of the supremely qualified and prepared nominee, Gigi Sohn, languishes amidst lies and homophobia," said Sen. Ed Markey (D-Mass) in a statement on Friday. "The work of the Commission—from net neutrality to closing the digital divide—is too important for this nomination to be delayed any further."
Heather Franklin, Free Press Action Internet campaign director, recently called out the "bigoted, vicious and fact-free smear campaign coordinated by telephone, cable and broadcast industry lobbyists and right-wing operatives" stalling Sohn's confirmation.
"The ongoing delay at the FCC is undermining the Biden administration's ambitious agenda, and it's rewarding the corporations trying to derail the president's priorities. But it's hurting everyday people the most," she said. "We've waited two long years. The Senate needs to stop letting cynical political maneuvers from obstructionist lawmakers and industry-aligned lobbyists further delay the crucial work of the FCC."
While Democrats still hold a slim Senate majority, it's unclear if Sohn will receive the votes she needs to get confirmed. In addition to suffering attacks from the right wing, Sohn faced opposition last year from moderate Democrat and former Senator Heidi Heitkamp, who runs One Country Project, a political action committee with ties to telecom lobbyists.
Notably, FCC Chairwoman Jessica Rosenworcel has stayed relatively quiet on the delayed confirmation but released a statement in January, after President Biden renominated Sohn, saying "Gigi is a knowledgeable nominee with a long record of commitment to the issues before the FCC and I congratulate her on nomination as a Commissioner at the agency. I look forward to the day we have a full complement of five commissioners."
In his note today for New Street Research, Levin added that while the shifting hearing date for Sohn is only indicative of "start up issues" for the new Congress, rather than issues with the nomination, it still offers "no new information about her chances in the full Senate."
Related posts:
— Nicole Ferraro, editor, Light Reading, and host of "​​The Divide" podcast.
EDUCATIONAL RESOURCES

PARTNER PERSPECTIVES
- content from our sponsors