Amdocs Wins Altice USA in Whopper of a Deal
Altice USA has a massive agenda over the next several years that includes continued integration of its acquired systems from Cablevision and Suddenlink, widespread network improvements and the introduction of new video services designed to keep it competitive with fellow pay-TV providers. All of that work requires a partner or two in arms, however, and today Altice is announcing that Amdocs will be its chosen vendor for business and operational support services during the multi-year upgrade cycle.
The deal signed by Altice USA and Amdocs Ltd. (NYSE: DOX) extends an earlier agreement between the companies, and neither entity is revealing the financials behind the arrangement. However, if those details make the deal look less than important, consider that the timing -- ahead of what is sure to be a critical, post-IPO transition period for the cable company -- marks Amdocs as a premium partner, entrusted with many of the systems that could make or break Altice in the US market. (See also Altice Raises $1.9B in US IPO.)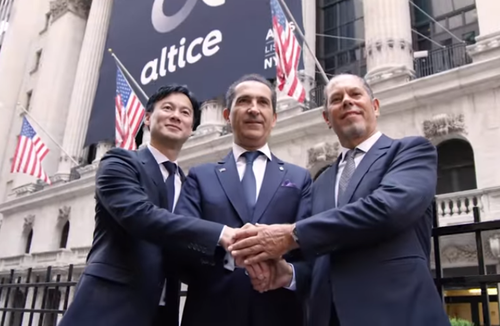 According to today's announcement, Amdocs will help Altice migrate to a single Altice USA platform with features for quickly launching new services and bundles, speeding up order fulfillment over Altice's evolving fiber infrastructure and adopting the use of multiple channels for customer service. Amdocs also notes that its ability to "automate and modernize complex environments" made it a good choice for Altice as the cable company looks to converge many of its services and deliver them more quickly and efficiently.
Those automation capabilities may prove particularly important as more of Altice's competitors likewise seek to virtualize operations and take the manual labor out of maintenance and upgrade efforts. Significantly, AT&T Inc. (NYSE: T) has also chosen Amdocs to be its primary integrator for network virtualization and automation work. (See The Autonomous Network Is the Endgame for Telecom.)
With Altice USA now on the hook, it appears that Amdocs is successfully making the jump from old-style OSS/BSS provider to next-gen telecom operations partner.
— Mari Silbey, Senior Editor, Cable/Video, Light Reading
PARTNER PERSPECTIVES
- content from our sponsors