Verizon: Vendor AI Not Ready for Prime Time

10/2/2018

Comment (4)

What Verizon's internally developed model is doing is learning to become a good technician, making recommendations and determining which are right or wrong. The goal is to continue adding layers onto the process to have the model look further upstream into the network and then, with the move to software-defined networking, to potentially make changes to the network, as needed, on an automated basis.
"If we have to adjust something or tweak something or change a routing, then this virtual technician that we're growing essentially can take over," Tegerdine says. "That's our path to get toward artificial intelligence. And we have a lot of models, we are doing a lot of prediction right now. There is going to be some methodology where we start tying these models together and start layering them and getting them to work together and then build artificial intelligence on top of that to pull in all the data."
Tegerdine is clear in saying it's very early days for true AI within Verizon.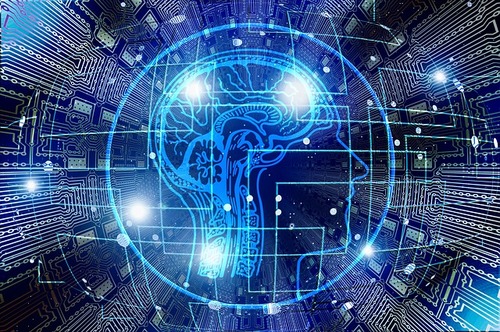 "And I would even go so far to say that what we have in Verizon is probably, it's a lot of stuff like chat bots and very primitive sort of customer-facing piece at this point," he says. "It doesn't mean that there's not value there, but let's be really clear on that definition. There's no great intelligence behind the scenes at this point that's reconfiguring, managing the network, making adjustments. That's not there."
Tegerdine's team is run like a startup inside Verizon, and he says its mindset is "more that West Coast Silicon Valley mindset inside the team where we're very innovative and fast, tackling problems from different directions." The concept was brought to Tegerdine's group from Verizon Wireless by [now chief network operations manager and acting CTO] Kyle Malady, but the wireline team had to figure out how to replicate what wireless was doing "with less people and less money, essentially," Tegerdine admits.
The teams he assembles combine the known characteristics of data scientists, as laid out by companies such as Price Waterhouse Cooper and implemented by Boston Consultant Group. So each team includes business or domain expertise as well as expertise in statistics, programming, database technology and visual art and design.
"You need to be pretty proficient in each one of those five pillars to be a really good data scientist and that person is very hard to find," Tegerdine says. Instead he adopted the BCG approach of hiring people with specific expertise and assembling that team, including those who understood network operations. That means combining recent college grads with folks who have decades of network experience but aren't afraid to try to learn how to code and other skills.
"When we tackle a problem it's with a six-person team," Tegerdine says.
A key member of that team is what he calls a data translator, who is typically brought in from the outside, with some data scientist's skills but also "the ability to speak to the business," and they act as a bridge between those with data skills and those mostly steeped in networks. Each team also has a business owner, the person from the operations side who understands the benefits of what's happening, and a product owner, as defined in "agile" processes, that ultimately represents the end user.
One of the processes still being developed is how problems that this group will tackle are identified. Initially, Tegerdine says, the operations folks pulled into his team had an ample supply of issues they could identify that could be tackled but as their time away from the day-to-day operations extends, that has faded. Ideally, problems will be brought forth by the business units, he says, but that is still a work-in-progress.
Among the things the team has worked on to date are predictive models for equipment failure -- identifying routers, etc., before they cause outages -- as well as self-diagnostics and healing logic inside home routers to prevent problems before consumers become aware of them.
"We also can look at long-term fiber degradation," he comments. "It allows us to get way ahead of getting fibers replaced, making sure that we look at the data over time and we see when it is out of spec, or when we can predict it to be our of spec and get that work done well in advance before anything significant could potentially happen."
— Carol Wilson, Editor-at-Large, Light Reading

(4) |