Telcos don't look very brutally automated
Artificial intelligence (AI) is all the rage while 2023 remains young. ChatGPT, a chatbot that surfaced in late 2022, can apparently write well enough to masquerade as a person. Microsoft is reportedly planning a $10 billion investment in OpenAI, the company that fathered it. Investment types are salivating at the prospect of a boom in generative AI, the category to which ChatGPT belongs.
From a user's perspective, there are two ways to look at ChatGPT. The first is as a useful tool with limitations (common complaints are that it makes mistakes and is only as good as the data fed into it), one that spares you more humdrum tasks and frees up time for the interesting stuff. The other is as a potential job terminator, the first in an approaching phalanx of AI nasties.
Either way, ChatGPT would be an agent of "automation," the centuries-old trend of reducing manual effort or eliminating it altogether. For years, it's been a popular topic in the telecom sector, bandied about at conferences and tradeshows as an important development aided by the arrival of AI and other technologies.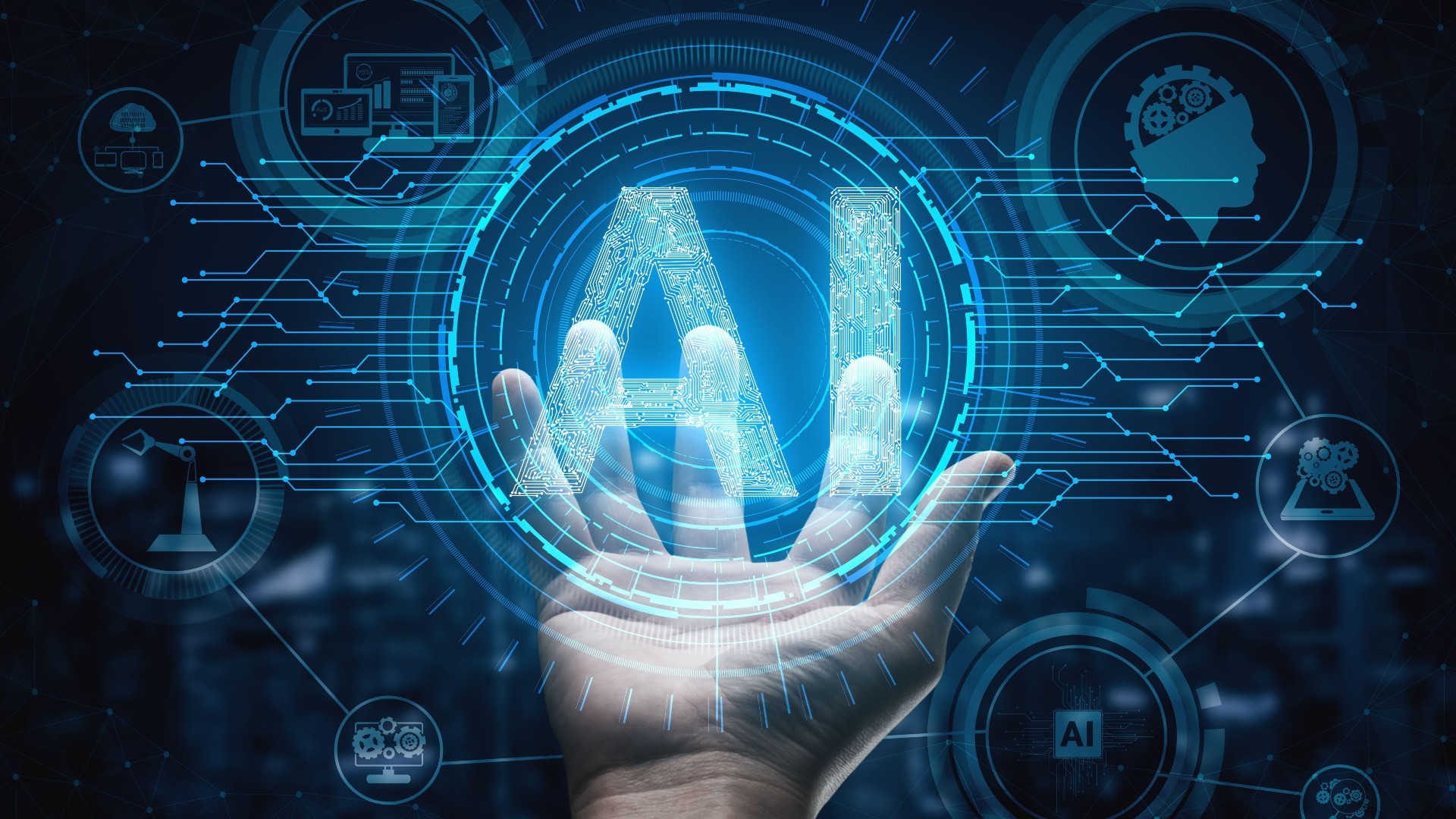 "Brutal automation" was the term coined by Arash Ashouriha, Deutsche Telekom's deputy chief technology officer, at an industry event in late 2017. The adjective made automation sound more terminator than tool. But without it, the German telco would not succeed, said Ashouriha. "At Deutsche Telekom, we now have a vision of zero-touch network service management with no human involvement."
Yet neither Deutsche Telekom nor any of its regional peers looks very brutally automated several years later. Outside the US, Deutsche Telekom continues to employ a workforce of around 141,000 people, about 53,000 more than Facebook (or Meta) employed before it announced plans to cut 11,000 jobs, and roughly 20,000 more than Intel had on its books in 2021.
France's Orange had about 140,000 employees that year, while the UK's Vodafone counted more than 96,900 people across the group for the fiscal year ending in March 2022, having gained more than 1,700 since March 2020. BT's workforce comprised about 99,800 people in September, when it last published figures. That was 1,600 more than it employed just six months earlier.
Self-driving networks

Is this unfair? Regardless of how "brutal automation" sounds, nobody would seriously have expected a heavily regulated Tier 1 telco to become like a self-driving car (even though "self-driving network" has entered the industry phrasebook), operated entirely by software bots while its remaining C-suite executives lounge about and play dodgeball in the metaverse. On the physical side, robots are not good at shinnying up poles to install equipment, and they're rubbish at client dinners. Food and booze disagree with their circuits.
There is no denying, either, that numerous telcos have hacked aggressively into the workforce. Between the end of 2017 and late 2021, Deutsche Telekom has cut nearly 25,000 jobs outside the US (that's the net reduction). Orange's headcount has fallen by nearly 12,000 and Telefónica's by almost 15,000. Vodafone and BT, despite gaining staff recently, cut about 9,200 and 7,400 jobs respectively over this period.
Table 1: Employee headcount at major European service providers

2017
2018
2019
2020
2021
BT
105,787
106,742
105,344
99,741
98,370
Deutsche Telekom (non-US)
166,349
163,675
157,533
151,291
141,528
KPN
13,275
12,431
11,248
10,102
9,699
Orange
151,556
150,711
146,768
142,150
139,698
Proximus
13,391
13,385
12,931
11,423
11,532
Swisscom
20,506
19,845
19,317
19,062
18,905
Telecom Italia
59,429
57,901
55,198
52,347
51,929
Telefónica
122,718
121,853
118,025
113,182
107,776
Telenor
30,800
20,832
20,044
18,000
16,000
Telia
25,021
20,836
21,232
20,741
19,566
Vodafone
106,135
98,996
95,219
96,506
96,941
(Source: companies)
But thousands of these cuts have nothing to do with automation. Many telcos have merely sold or spun off assets, effectively handing over relevant staff to another employer. Mergers claim jobs as the merging companies scrap duplicate roles. Deutsche Telekom's last earnings report shows thousands of jobs have been cut in the US since T-Mobile, its American subsidiary, merged with Sprint in 2020. Elsewhere, operators experiencing no material sales growth have simply tried to eliminate bloat after previous bingeing on recruitment. In 2018, BT realized thousands of mid-level managers and back-office flunkeys were superfluous.
Some operators also reject the view that automation spells layoffs. If a bot can write basic code, the in-house software engineer can dedicate their hours to more important tasks. "Intent-based networks" can supposedly be told of a desired outcome and then execute all the various steps needed to realize it, leaving coders free to work on other stuff. Essentially, this is the same as the argument that ChatGPT is a useful tool for writers rather than a substitute for them.
But it's a little hard to swallow (and hardly sounds brutal). That's partly because of the case that operators have made for investing in automation. When Deutsche Telekom published its annual report for 2021, for instance, it expected earnings in Germany to increase last year and in 2023 partly thanks to a "reduction in indirect costs, mainly through digitalization and automation." Costs linked to manual effort will fall only if workers are scrapped or their hours are cut.
A lot of suspiciously euphemistic language has also been floating around – terms like "closed loop," the aforementioned "self-driving network" and Ashouriha's "zero touch" – all of which essentially mean networks that don't need human operators. Despite this, telcos have sometimes been upfront about the impact on the workforce. Elisa, Finland's biggest mobile telco, cooed with pride about its fully automated network operations center (NOC) at an industry event in 2018, as if it were showing off a prodigiously gifted child.
---
Want to know more about 5G? Check out our dedicated 5G content channel here on Light Reading.
---
Vodafone has also been emptying its NOCs of humans. Previously, it needed about 1,500 people to manage those, but the number had fallen to the "low-single-digit hundreds" by late 2019, according to Scott Petty, then chief technology officer of Vodafone UK (now in that role for the entire group). Thanks to automation, only "a very small number of people" would run NOC infrastructure in future, he said at the time. And the 5G network would feature human-free zones, he said. "To run a core node for 5G, you don't need anybody."
Then there is Rakuten, the Japanese ecommerce company building a fourth mobile network at home. Tareq Amin, its CEO and former chief technology officer, boasts a higher level of automation than any traditional telco. Last year, he imposed a hiring freeze on his operations team when it comprised just 250 employees. Each of Japan's other telcos is likely to employ thousands of people in this area. None of this bodes well for telecom-sector staff as "brownfield" operators shut down old platforms and shift to more advanced ones.
When the bots are smarter

Yet many operators still insist automation's main effect will be to change roles, not destroy them. Vodafone wants to add thousands of people to its software team in the next few years, largely by retraining people it already employs. The idea, partly, is to have them work on developing new services and make Vodafone less reliant on external technology contractors and suppliers. BT, similarly, is beefing up a "digital" unit full of software experts. Rakuten Group had 28,261 employees in 2021 because of other ventures, including the Symphony unit that sells software to operators outside Japan.
Here's the rub: telcos have not typically thrived at anything bar connectivity, and mass-market software applications have tended to come from a few multinational giants, usually with US headquarters. AT&T and BT have effectively quit content. Orange recently joined them with the sale of Orange Studio, and its bank venture is flailing. Ignoring the mobile money story in Africa, successful examples of telco diversification are rare.
What's more, while freeing up staff may sound altruistic, like emancipating them from drudgery, it would not be if they were freed from the work they enjoy. ChatGPT has reportedly been used to polish sentences and inject literary flair, things many professional writers would consider the most satisfying aspects of the job. Could one of automation's unintended consequences be to make work duller?
Perhaps more importantly, from a company or shareholder perspective, if the measurable benefit of automation is not in the cost savings that would come from cutting jobs or staff hours, where is it? Even the most patient investor will probably expect to see an uptick in sales if staff are being redeployed and not laid off. And after several years of talk about automation, there is not much evidence of that.
Related posts:
— Iain Morris, International Editor, Light Reading