VMware takes on arduous task of mapping out 'responsible AI'
VMware takes on arduous task of mapping out 'responsible AI'
One way VMware is attempting to navigate the murky waters of responsible AI is with the new VMware Private AI Foundation.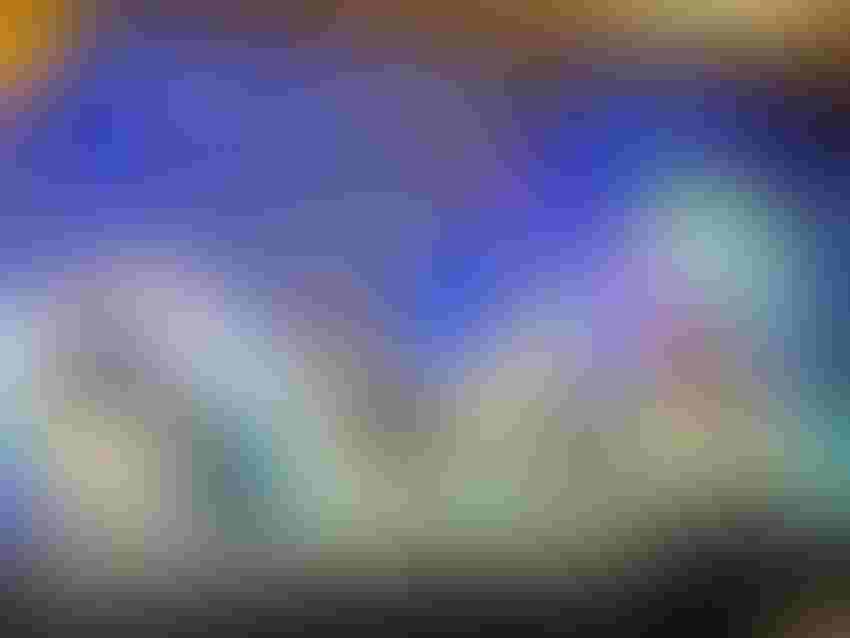 (L to R) Richard Munro, director, office of the CTO, VMware; Meredith Broussard, NYU professor and author; Chris Wolf, VP of VMware AI Labs; Karen Silverman, CEO and founder of The Cantellus Group.
(Image source: Kelsey Ziser, Light Reading)
LAS VEGAS – VMware Explore – In the wild west of artificial intelligence, VMware wants to lasso a "responsible" approach to the technology.
Responsible AI includes developing best practices that account for human biases and data privacy while developing AI models.
"All the biases of the real world are reflected in the data we're using to train a model," said Meredith Broussard, NYU professor and author, at a press conference last week. "And therefore, the model is also going to reproduce certain biases that are created."
AI press conference at VMware Explore event
Addressing the public's misconceptions around AI, plus the need to protect privacy, data and intellectual property make the road to responsible AI bumpy at best.
"There's a lack of industry standards on how to approach things like contracts and how we work with customers around artificial intelligence," said Richard Munro, director, office of the CTO for VMware.
VMware Private AI Foundation
One way VMware is attempting to navigate the murky waters of responsible AI is with the new VMware Private AI Foundation. In a keynote, VMware CEO Raghu Raghuram said the company has launched the Foundation in partnership with GPU developer Nvidia. The Foundation will assist enterprises in creating and running generative AI models and applications such as intelligent chatbots and assistants, plus search and summary functions.
The platform includes generative AI software and computing capabilities from Nvidia. VMware and Nvidia said the AI Foundation will provide enterprise customers with more choice in developing their AI models, plus a number of security and storage options.
In addition, the platform will provide GPU scaling in virtualized environments to "enable AI workloads to scale across up to 16 vGPUs/GPUs in a single virtual machine and across multiple nodes" for faster deployment and adjustments of genAI models, according to Nvidia.
Dell, HPE and Lenovo have also partnered with Nvidia and VMware to support the Private AI Foundation.
"The world's enterprise systems makers – Dell, HP Enterprise, Lenovo, and many, many others – have worked with us on a suite of some hundred servers that are going to be part of the VMware Private AI Foundation," said Jensen Huang, CEO of Nvidia, in a keynote.
"These servers are available, starting with one brand new GPU designed as an engine for large language models. We invented a new NIC called Bluefield, a smart NIC that makes it possible for these to scale," he said.
The Nvidia NeMo framework will also help developers in fine-tuning and supervising AI models, explained Huang.
When developing and deploying these AI models, VMware's Munro suggests prioritizing "lighter weight, special purpose models" because "smaller models are easier to train, use less resources, have lower carbon footprint and they're more accurate as well."
Responsible, private AI means having control of the data and "full awareness of the data being used to influence the model," he added.
"There are good, ethical ways to move forward with this technology and that's something as a company VMware is committed to."
Related posts:
— Kelsey Kusterer Ziser, Senior Editor, Light Reading
Subscribe and receive the latest news from the industry.
Join 62,000+ members. Yes it's completely free.
You May Also Like
---