T-Mobile US went to alternate future to keep its jobs promise
T-Mobile US went to alternate future to keep its jobs promise
As US operators continue to hack into headcount, T-Mobile glimpsed a world in which it had not merged with Sprint and the two operators had fewer than 66,000 employees.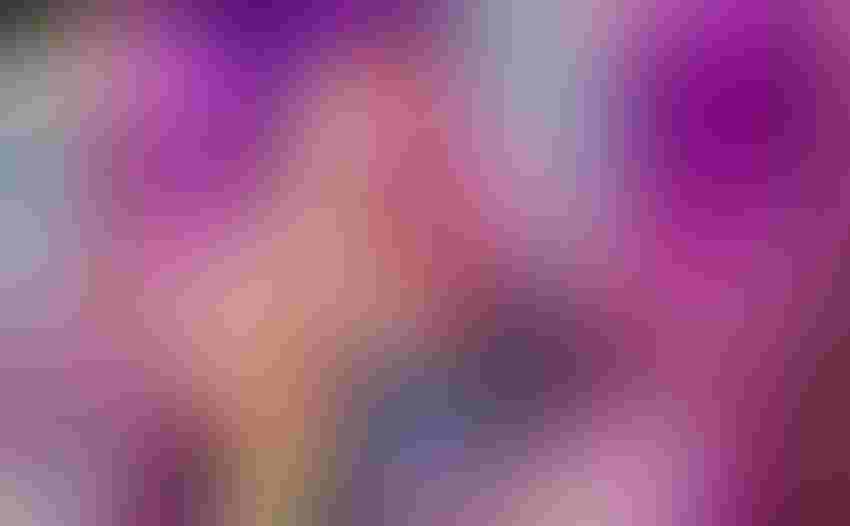 T-Mobile's Mike Sievert, still laughing despite all the cuts.
(Source: T-Mobile US)
T-Mobile US appears to have a gobsmacking new application, already tested on senior executives. Presumably using untapped features of 5G, the US operator was able to fire its top dogs into an alternate future where its 2020 merger with Sprint had never happened. Most people would use the opportunity to scribble down some football scores à la Biff in Back to the Future or discover who's ahead in the presidential race. But the mission of the telco execs was to find out how many employees T-Mobile and Sprint had and record the total. It was fewer than 71,000.
Armed with this information, CEO Mike Sievert could move ahead with job cuts, safe in the knowledge he would not break an earlier company promise. That promise? To ensure a merged T-Mobile and Sprint would "employ more staff than the two previous companies put together," in T-Mobile's own words.
Market watchers unaware of its venture into an alternate future thought T-Mobile had broken its promise as headcount shrank to 71,000 at the end of last year. They naturally assumed T-Mobile had been talking about "the two previous companies put together" when the merger was announced in April 2018 and the telcos had roughly 81,000 employees between them (based on end-2017 figures). But this was not the case, as Geekwire established this year.
The promise was actually "to employ more people than the combined total of their separate workforces in a future scenario in which they didn't merge," Geekwire confirmed in April. Surprisingly, it opted for a headline about commitments being honored instead of the apparent revelation T-Mobile had been able to play with history and travel through time.
Assuming it is a net reduction, Sievert's latest plan to remove 5,000 jobs will lower headcount to precisely 66,000, based on the figures published in T-Mobile's last annual filing with the US Securities and Exchange Commission. CEOs never make things up, and so – if it happens – we'll know the unmerged T-Mobile and Sprint were below this number in that alternate future.
But Sievert's as typically secretive as any CEO, and what we don't know is exactly how many people they employed. All sorts of things can happen in alternate futures and realities. Ian McEwan, the British novelist, wrote a book about an alternate 1980s in which Alan Turing is still alive and artificial intelligence is rampant. What if Sprint had gone out of business and Sievert were last man standing at a T-Mobile otherwise run by machines? He doesn't envisage making further cuts soon, but he's not ruled them out, either.
(Source: companies)
(Note: First-half 2023 figure for T-Mobile factors in the 5,000 job cuts now planned)
Healthy slimming
Job cuts used to be an indicator of poor business or financial health, but in the age of ChatGPT they can mean the opposite. T-Mobile certainly doesn't appear to be suffering unduly in what is a tough economic environment. Its sales dipped 3% for the recent second quarter, to $19.2 billion, but it also went from a $108 million net loss for the same period a year ago to a $2.2 billion net profit. Of course, the 4,000 job cuts it made last year might have helped.
The latest cuts will mainly affect corporate and back-office roles, Sievert pointed out. Was that a way of saying they won't affect anyone still making a valuable contribution? Operators always seem to have heaps of these corporate and back-office types around for margin-fattening times like this. The UK's BT has been cutting mid-level management jobs ever since it was first privatized. It's as if they magically replenish themselves like the beer in Thor's glass.
The trend, though, is down across the US industry. AT&T has already cut 6,300 jobs so far this year after scrapping 39,700 of them in 2022. Verizon has cut 18,000 since 2020, including 2,900 this year. Lumen, the operator formerly known as CenturyLink, is the only sizeable telco to have grown this year, adding 1,000 employees to its headcount. But it did cut 7,000 jobs in 2022, and it employs only 30,000 people in total.
Over a period of nearly ten years, the drop is staggering. If we include figures from Sprint and the Level 3 business bought by CenturyLink in 2016, the US telcos in question employed more than 555,000 people at the end of 2014. The most up-to-date figures, which do not factor in T-Mobile's latest plan, show the same organizations today have 371,800 employees. Yet sales-wise, ignoring any inflationary considerations, they are no smaller. Combined, they made $348.8 billion in 2014. Last year, the figure was $354.6 billion.
Headcount and revenues at major US telcos
(Source: companies)
The inevitable conclusion is that an operator doesn't need as many people as it did back then to fix the pipes, man the stores, buy the stock or do countless other tasks. The only growth area, in terms of jobs, is probably software. Even that now looks in danger from code-writing bots like Github Copilot. Vodafone saw a productivity gain of between 30% and 45% when it recently sat generative artificial intelligence alongside about 250 developers. It now plans 11,000 job cuts, about 11% of its workforce, but naturally insists they will mainly affect corporate roles.
None of the cuts so far have done all that much to boost profits, which partly explains the lackluster performance of telecom stocks. Other costs have been going up and sales have not. T-Mobile had seemed a bit of an exception, its share price rising 112% in the five years to December 2022. But it's been a different story so far this year, down 4.1% on the Nasdaq. It should probably think about commercializing that alternate-futures app.
Related posts:
— Iain Morris, International Editor, Light Reading
Subscribe and receive the latest news from the industry.
Join 62,000+ members. Yes it's completely free.
You May Also Like
---