CSP spending on generative AI to grow up to six times – AWS survey
CSP spending on generative AI to grow up to six times – AWS survey
AWS has surveyed CSPs in North America, Europe and APAC, with results showing generative AI spending and implementation rates are set to grow, although data privacy and reliability are among key concerns.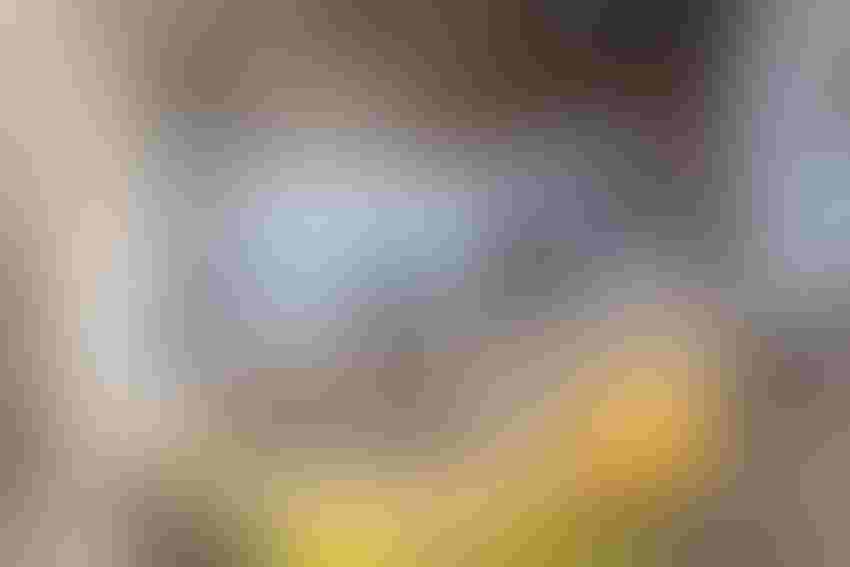 (Source: Sundry Photography/Alamy Stock Photo)
Amazon Web Services (AWS) has released a white paper detailing the results of its survey examining telcos' attitudes toward generative AI. With uptake in North America slightly ahead of Europe and APAC, companies say the technology will bring additional value on top of more established AI and machine learning technologies. Implementation rates and spending are set to grow swiftly, although respondents cite data security, technical expertise and accuracy as top concerns.
AWS partnered with consultancy Altman Solon to carry out the survey. Of the 102 respondents, 56% are based in North America, 39% in Europe and 17% in APAC. All of them are senior business leaders at Tier 1 communication service providers, with 77% working for mobile operators.
It found that take-up has been relatively consistent across the four areas examined – marketing and product, customer service, network and IT – with 19% of telcos either implementing generative AI or having already done so.
Within two years, generative AI adoption in the industry is expected to reach 48%, with spending to increase as much as six times, according to the survey. It states that "45% [of CSPs] anticipate their generative AI spend to be 2-6% of total technology spend in two years, up from less than 1% today."
One of the key findings is that most communication service providers (CSPs) see added value in generative AI on top of that provided by existing AI and machine learning models. Among the respondents, 64% agree that generative AI can be used for applications where AI is not currently employed.
How regulations impact adoption
Adoption rates in North America stand at 21% according to the survey, which is ever so slightly higher than Europe's 19%. AWS points to different approaches to regulation as the reason for the discrepancy, pointing to data-related legislation such as GDPR as a reason for companies in Europe to be more cautious.
EU's GDPR legislation is relevant to AI because it restricts data transfers, which can impact the use of data for training AI models. The EU is also preparing the AI Act – criticized by businesses as too stringent – in an effort to prevent the technology from causing harm, with China also likely to take a more active approach to AI regulation.  
While the white paper seems to suggest that regulation slows down adoption, others have argued that regulation is needed to prevent AI from causing harm. 
While APAC countries, which have taken a less active approach to regulation, are behind Europe with 16% adoption, AWS notes that this is because of issues with localization, especially language. Currently, most large language models (LLMs) are trained on English-language samples and are less effective in other languages.
Use cases
One of the most prominent use cases today are chatbots, with a focus on employee assistance. Examples include contact center documentation and network operations knowledge management, with generative AI relatively easy to implement and likely to generate value for the business.
Improving operational efficiency is seen as the biggest value driver for the technology overall. Pre-trained, off-the-shelf generative AI models can often be used to improve productivity, making implementation easier.
Using generative AI for network planning is also thought to be of high value, but respondents see implementation as more challenging. This is due in part to the sensitivity of network data. AWS also adds that there is "a notable degree of uncertainty regarding the perceived value of these investments compared to existing machine learning technologies already deployed."
The survey suggests that telcos in general expect to mostly rely on off-the-shelf models, which can be fine-tuned to suit individual needs. Only 15% of the companies surveyed seek to build in-house foundation models, while 40% prefer to fine-tune existing models. Only 7%, however, choose to use an off-the-shelf model without any additional training.
CSPs that are more "data-capable," as AWS puts it, are also pursuing use cases including personalization and new features to generate revenue. Another use case is coding, with one surveyed European CSP achieving a 30% to 45% increase in productivity in a trial. Others, however, questioned generative AI's potential to help with more complex coding.
Earlier this year, Light Reading spoke to Ciena's CTO Steve Alexander, who pointed out that concerns about sourcing third-party data, as well as a lack of clarity over the legal implications, make it hard to gauge generative AI's impact when it comes to coding.
According to AWS's survey, security, privacy and data governance are the most common concern, cited by 61% of respondents. Meanwhile, 51% are worried about a lack of technical expertise and 46% share concerns about accuracy and reliability. While this is not reflected in the AWS whitepaper, some in the industry are also said to fear generative AI could contribute to a growing dependency on Big Tech.
Subscribe and receive the latest news from the industry.
Join 62,000+ members. Yes it's completely free.
You May Also Like
---