France excels at digital quality of life, as US is ranked 19th – study
France excels at digital quality of life, as US is ranked 19th – study
Surfshark's fifth Digital Quality of Life Index (DQLi) puts France in first place, as Europe performs well overall.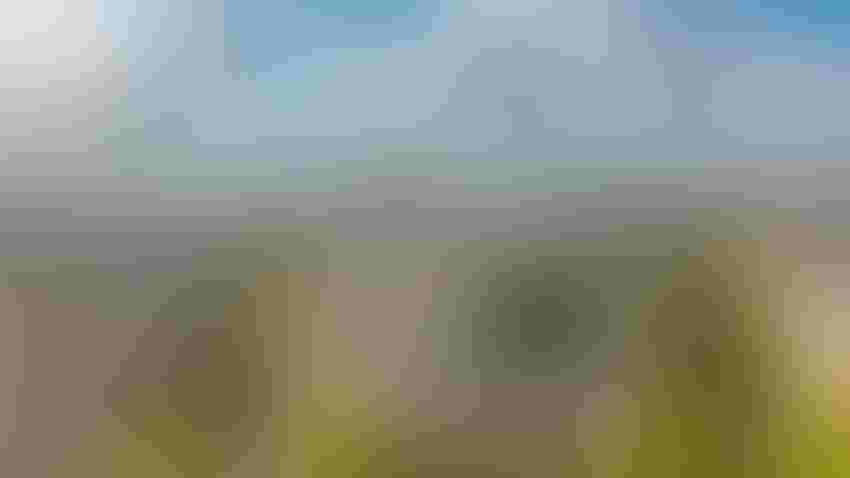 France, where stinky cheese meets decent Internet.
(Source: John Kellerman/Alamy Stock Photo)
Blessed with stunning countryside, charming hilltop villages and fabulous wines – not to mention many varieties of cheese  – France already enjoys a quality of life envied by many, and fiercely protected by policy makers and citizens alike.
According to the latest annual study by Surfshark, France has a pretty good digital quality of life as well. In fact, Surfshark's fifth Digital Quality of Life Index (DQLi) ranks the nation first in Europe as well as globally, up three places compared to 2022.
France is also ranked well ahead of the US, which trails many European countries in 19th place. At the same time, being placed 19th out of 121 countries is not a bad result. Overall, nine out of ten countries with the highest digital quality of life are in Europe. Furthermore, only 19 countries out of the top 50 are located outside of Europe.
The DQLi measures digital quality of life according to five pillars: Internet affordability, Internet quality, electronic infrastructure, electronic security and electronic government. As you'd expect, each country performs differently depending on the pillar.
France, for example, is ranked first overall for Internet affordability, while the US is in 32nd  and the UK in 22nd position. France is also in fifth place for Internet quality, while the US has a better showing here in sixth place but the UK falls to 32nd position.
The US performs much better on electronic infrastructure and electronic government, ranking fifth and second respectively. France's respective positions are much lower here, at 16 and 11. The nation also fares less well on electronic security, where it is ranked 13th, although the US drops here to 43rd place.
In terms of the individual pillars, the UAE is ranked first for Internet quality (but is in 38th place overall). Sweden (11th overall) has the best electronic infrastructure, Belgium (21st overall) enjoys the best electronic security, and Singapore (tenth overall) is ranked highest for electronic government (overtaking the US, which was ranked top here in 2022).
Meanwhile, Yemen languishes at the bottom of the overall ranking, in 121st place. It scores poorly in all five pillars, although in terms of Internet affordability, it is ranked 62nd.
Money matters 
One interesting finding is that money doesn't always buy digital happiness, it seems. For example, despite Northern Europe's 15% lower GDP per capita, it outperforms North America in the DQLi. In addition, Western Asia's GDP per capita is 38% higher than the global average, but its DQLi falls below the global average.
And although it may not appear to be the case for many customers following recent price hikes, Internet services are generally becoming more affordable. According to the DQLi, compared to last year, people have to work 11% (42 minutes) less to afford fixed broadband Internet in 2023.
"Mobile internet is also more affordable – people have to work 26% (41 minutes) less than they did in 2022. This might indicate that Internet prices have not yet caught up with inflation, as salaries have increased by almost 10%," the DQLi observed.
It also noted that countries that invest in improving their e-government are most likely to improve their whole DQLi, because this pillar had the strongest correlation with the index. In contrast, Internet affordability demonstrated the lowest correlation, the study said.
Notably, Internet penetration is an essential component of the electronic infrastructure pillar, and it differs greatly across nations, the DQLi found. In the ten highest-ranking countries in e-infrastructure, 96% of people use the Internet. On the other hand, only 26% of people use the Internet in the ten lowest-ranking countries, it said.
Gabriele Racaityte-Krasauske, a spokesman from Surfshark, commented that in many countries, "digital quality of life" has merged with the broader concept of overall "quality of life."
"This is inevitable when so many of our daily activities, including work, education and leisure, take place online. It is therefore essential to identify areas where a nation's digital quality of life is thriving and where special attention is needed, which is precisely the aim of the DQL Index," he said.
Subscribe and receive the latest news from the industry.
Join 62,000+ members. Yes it's completely free.
You May Also Like
---