ACA Wants Action on Evolution's HD Box Waiver

Comment (0)
The
American Cable Association (ACA)
has a message for the
Federal Communications Commission (FCC)
and its lack of action on
Evolution Digital LLC
's still-pending request for a waiver on an HD-capable
Digital Terminal Adapter (DTA)
: Let's get this show on the road, people!
ACA president and CEO Matthew Polka made his plea via a letter to FCC Chairman Julius Genachowski, noting that Evolution's original petition was filed about eight months ago and has not yet been placed on public notice.
Although the FCC has granted multiple waivers for standard-def DTAs -- which are being used by several operators to free up analog spectrum for HDTV, video-on-demand, and
Docsis 3.0
services -- the ACA says the availability of low-cost HD versions are also growing in importance to small- and mid-sized MSOs, which face competition from satellite TV operators that provide larger HDTV programming lineups. The ACA also says the independent operators it represents are generally hard-pressed to buy more expensive CableCARD-based HD boxes.
"The Commission's delay in publicly addressing this issue -- one that has been pending at the Commission since last year -- is negatively impacting the marketplace and consumers, particularly in smaller markets and rural areas served by small cable operators," Polka wrote. He added that many smaller MSOs are hesitant to move forward on digital transitions if waivers only allow the use for SD-DTAs "that have diminishing value to consumers who are increasingly purchasing HD sets."
Evolution, the first vendor to obtain a waiver for SD-DTAs, is seeking a three-year pass on its HD version. If it's successful in obtaining that waiver, it would prevent MSOs from having to seek out such waivers on their own. (See
FCC Believes in Evolution-ary DTAs
and
Evolution Guns for HD Box Waiver
.)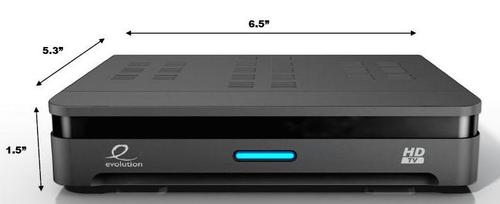 Evolution president Brent Smith told
Light Reading Cable
that the company's HD-DTA, which uses
Conax AS
security, "is fully ready for commercial deployment, and [we] already have some orders in hand." Without the waiver, Evolution has been targeting the device to private cable and "institutional markets" (colleges, university campuses, and hotels) that don't require CableCARDs.
The FCC, however, has already granted
Cable One Inc.
a condition-filled waiver to deploy HD-DTA devices with embedded security in its Dyersburg, Tenn., system. Cable ONE has since asked the FCC for a broader waiver that would allow it to deploy "at least" 200,000 of those devices, claiming such volumes are needed to get unit prices in the desired range of $50. (See
Cable ONE Looks to Pump Up HD-DTA Volumes
and
Cable ONE Snares HD Set-Top Waiver
.)
The FCC, however, remains hesitant to offer additional HD-DTA waivers until it can properly evaluate the effects of the forthcoming Cable ONE deployment in Tennessee, an FCC Media Bureau spokesperson said.
The Commission reasoned that it's also reluctant to do anything more until after it addresses changes to the existing CableCARD rules. On that note, the FCC is expected to present a Notice of Proposed Rulemaking on the CableCARD during the Commission's next open meeting, scheduled for Wednesday, April 21. (See
FCC Floats 'Simple' Gateway, CableCARD Rules
.)
The lingering HD-DTA question may be addressed during that proceeding and possibly result in formal rules governing such devices rather than requiring MSOs and box makers to seek out individual waivers.
Polka, however, argued that those proceedings shouldn't delay addressing smaller operators' near-term need for "low-cost, limited-capability HD set-top boxes, nor deny consumers the immediate benefits that would result from access to such set-top boxes."
— Jeff Baumgartner, Site Editor,
Light Reading Cable
PARTNER PERSPECTIVES
- content from our sponsors
GUEST PERSPECTIVES
- curated contributions