The ongoing debate around MVNOs, cable and arbitrage
The ongoing debate around MVNOs, cable and arbitrage
Arbitrage involves taking advantage of a difference in prices in two or more markets. The financial analysts at MoffettNathanson and Doug Dawson of CCG Consulting both discuss arbitrage in relation to cable's mobile opportunity. But they have different viewpoints.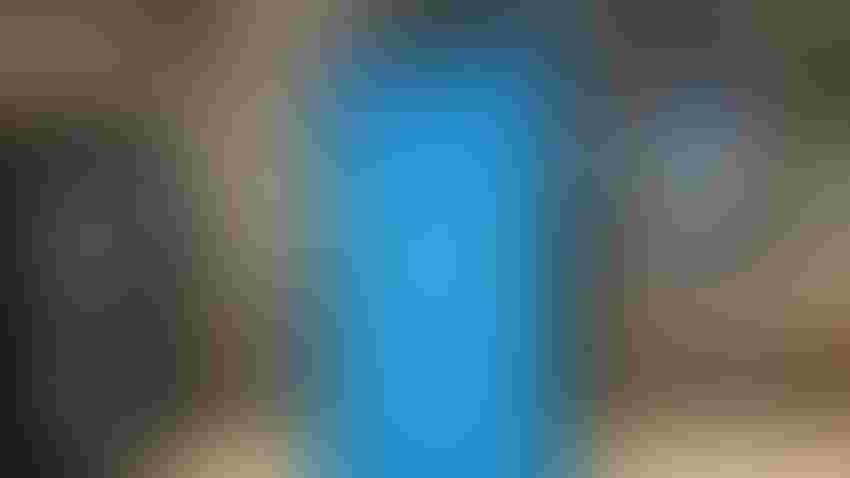 As more and more cable companies enter the US wireless industry, there's an ongoing debate over how this trend will ultimately play out.
On one side, the financial analysts at MoffettNathanson argue that "cable wireless might actually be an OK business."
But on the other side, Doug Dawson of CCG Consulting wrote that "my advice to an ISP that enters the MVNO business is to not make it central to your business plan."
Underscoring the debate is the incredible success enjoyed by Comcast and Charter Communications as they expand their MVNO operations through Verizon. According to the financial analysts at Evercore, Comcast accounted for 5.7% of all postpaid phone gross customer additions in the US wireless industry in the third quarter of 2023. Charter accounted for 9.4%. Combined, the two companies now count a total of 13.49 million mobile lines of service.
"Cable continues to take meaningful share," the Evercore analysts noted in a recent report to investors.
And the cable industry's share of mobile will likely grow as Cox and Altice expand their respective mobile efforts and smaller cable operators like WideOpenWest (WOW), TDS, Mediacom and others jump into the space.
Arbitraging to conclusions
Both Doug Dawson and the analysts at MoffettNathanson described cable's mobile business in terms of arbitrage. Arbitrage is the practice of taking advantage of a difference in prices in two or more markets, thereby profiting by the difference between the two.
However, they take different viewpoints on the topic and arrive at slightly different conclusions.
For example, the analysts at MoffettNathanson discuss arbitrage in terms of the difference in cost to serve rural areas (typically very expensive) versus urban ones (typically much less expensive). "Comcast CEO Brian Roberts has cited an absolutely startling statistic. Just 3% of their footprint [by square mileage] represents 60% of the [mobile] traffic. Think about the arbitrage opportunity that implies," they wrote.
But Dawson takes a different stance: "I refer to the MVNO business as arbitrage. This means that an ISP offering the resold cellular services has zero network to back up the business. The small ISP is completely at the mercy of the big cellular companies to continue the relationship – and that cannot be guaranteed," he wrote.
A good business, with caveats
Broadly, the financial analysts at MoffettNathanson argue that cable companies like Comcast and Charter have a major opportunity to profit from their MVNO businesses. By building their own wireless networks in dense, urban areas, the companies can dramatically reduce their MVNO expenses while still providing connectivity in rural areas through their mobile network operator partner.
"Cable is currently charging as much as 30% less than AT&T and Verizon for wireless service, and they are already earning gross margins as high as 70%," the analysts wrote. "And their [wireless network] offload hasn't even started yet in earnest. Comcast has only just now begun deploying Samsung strand-mounted small cells. It is not inconceivable that they and Charter will eventually be able to offload more than 60% of their wireless traffic onto their own networks with only minimal incremental investment, boosting their already-high margins to as much as 85%."
But Dawson offered a different view, albeit one specifically focusing on smaller Internet service providers (ISPs) rather than big ones like Comcast and Charter.
"Use cellular as a bundling opportunity, but know that it's almost inevitable that the relationship and product will end someday," he wrote. "It might be two years or ten years, but arbitrage opportunities inevitably come to an end – I can't recall one with staying power. At some point an executive at the underlying cellular company will decide the profits from the arrangement don't justify the cost and effort and will pull the plug."
Dawson continued: "A small ISP in an arbitrage arrangement has zero market power, and that the arbitrage opportunity can stop abruptly at any time."
It appears some small Internet providers are moving ahead in wireless anyway. The National Content & Technology Cooperative (NCTC) recently cut deals with AT&T and Reach to enable NCTC members to bundle mobile services with their broadband offerings. NCTC CEO Lou Borrelli said recently that "several" companies are moving forward with the program.
"Our deal has no loss leaders in terms of market plans. The market standard outside of promotional pricing ... is $30 per line," Borrelli explained at a recent cable event. "At $30 per line, anybody in this room can offer service and you will make money. There are no negative margins in our plans."
Subscribe and receive the latest news from the industry.
Join 62,000+ members. Yes it's completely free.
You May Also Like
---