Shentel joins UScellular in selling cell towers
Shentel joins UScellular in selling cell towers
UScellular recently put its 4,356 cell towers up for sale. Now, Shentel plans to sell 220 cell towers. But it's not clear what the value of those assets are or which buyers might emerge.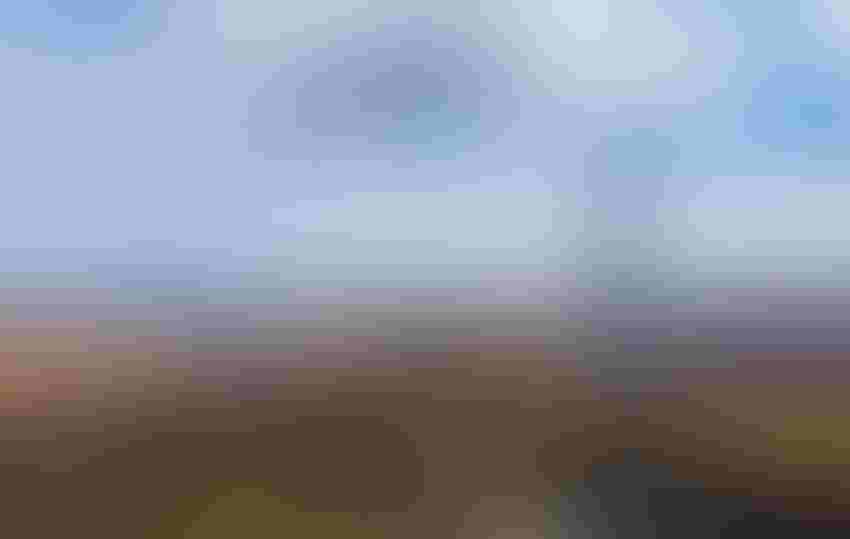 (Source: Backyard Productions/Alamy Stock Photo)
A total of almost 4,600 cell towers are currently up for sale in locations around the country, following Shentel's decision to join UScellular in putting its tower holdings up for sale.
However, the value of those cell towers is difficult to determine, and it's unclear whether a buyer will ultimately emerge.
Indeed, according to one top executive, the value of tower assets in the US may be declining from 2022 levels. "But there hasn't been a material big M&A trade in the space to really see where those multiples are," said DigitalBridge CEO Marc Ganzi earlier this month during his company's quarterly conference call, according to Seeking Alpha.
Ganzi said the value of cell towers in the US has remained relatively steady, though values may have slid from last year's peak multiples of 30 times EBITDA (earnings before interest, taxes, depreciation and amortization).
Shentel counts 220 cell towers around the US. The financial analysts at B. Riley Securities calculated that the company can expect around $200 million (or 20 times EBITDA minus cash taxes) from the sale of its towers.
UScellular, meanwhile, owns 4,356 towers and is now selling them under its previously disclosed sales process. The financial analysts at Raymond James give the company's towers a value of $2.6 billion, or 18 times EBITDA.
Tower deals
At the end of 2022, there were 142,100 cell towers and 452,200 outdoor small cell nodes across the US, according to the Wireless Infrastructure Association (WIA), which represents the nation's cell tower owners. Crown Castle, American Tower and SBA Communications are the nation's biggest cell tower companies, though they have suffered in recent months as big network operators like Verizon and AT&T slow spending on their wireless networks.
That hasn't stopped smaller companies from conducting tower deals. For example, CTI Towers last year bought towers from both SCI Towers and Uniti Group, while Boldyn Networks bought some towers from Mobilitie the prior year. And earlier this year Everest Infrastructure Partners said it purchased cell towers from Communications Tower Group across 10 US states, while globally tower deals continue to proceed apace as well.
Executives in the cell tower industry continue to argue that it's a solid business with plenty of demand.
"Macro tower sites are still the most efficient and effective way to deliver wireless connectivity, and our focus on high quality portfolio will make us a key participant in network growth for many years to come," said Jeff Stoops, the CEO of SBA Communications, during his company's recent quarterly earnings call, according to Seeking Alpha.
Calculating tower values
But not all towers are made equal. Some host gear from multiple network operators in critical locations, thereby generating significant rental revenues. Others, however, may be in out-of-the-way locations with equipment from just one network operator.
As UScellular works to drum up interest in its cell tower portfolio, the company "has slowly but surely been increasing the amount of data it provides on its towers," according to the analysts at Raymond James. The latest: UScellular said AT&T accounts for 29% of its tower rental revenue, while T-Mobile accounts for 25% and Verizon, 12%.
"We think the next important step will be breaking the towers into a fully separate segment with EBITDA and intersegment wireless expenses (similar to what Shentel does)," the Raymond James analysts wrote.
Shentel said T-Mobile is its primary cell tower tenant – which is not a surprise considering that Shentel sold its mobile business to T-Mobile in 2021 for almost $2 billion. Shentel's tower business generated $2.6 million in EBITDA in the third quarter, down from $3 million in the third quarter of 2022.
Shentel executives said the company is pursuing a sale of its towers in order to fund additional acquisitions following the company's recent $380 million deal for fellow fiber provider Horizon Telecom.
Updates
During their respective earnings calls, executives for both Shentel and UScellular offered updates on their businesses:
Shentel said its Glo Fiber business now counts over 202,000 fiber passings.

Shentel added that its consolidated net income reached $1.6 million in the third quarter of 2023, a reversal of the net loss of $2.7 million it reported in the third quarter of 2022.

UScellular said it lost 38,000 postpaid phone customers amid increasing competition in the US wireless marketplace, including from cable companies. The company warned it may boost spending on promotions during the fourth quarter holiday shopping season. 

UScellular reported ongoing growth in its fixed wireless Internet business. It now counts 106,000 such customers and said it expects to grow that figure to up to 400,000.

UScellular said it would shut down its CDMA network by the end of 2024. The company is joining its larger rivals including Verizon in doing so.
Subscribe and receive the latest news from the industry.
Join 62,000+ members. Yes it's completely free.
You May Also Like
---