Storm over Lightning shows Apple inventiveness died with Jobs
Storm over Lightning shows Apple inventiveness died with Jobs
The latest pilgrimage to Cupertino proved the world's most valuable company is running short on product ideas.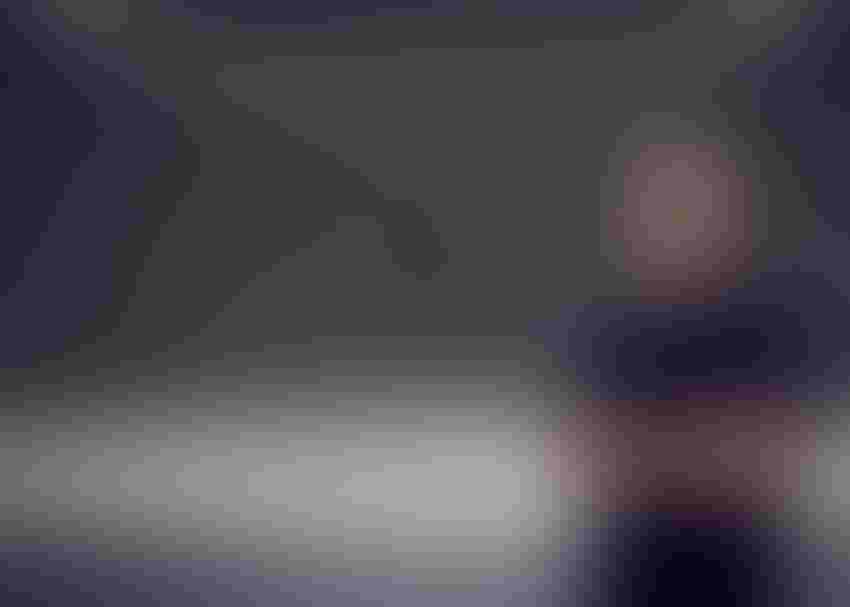 Apple CEO Tim Cook poses in front of products you won't find in a local store.
(Source: Apple)
Like any responsible corporate citizen, Apple takes sustainability very seriously these days. So, of course, do officials within the European Union, who are forcing device makers to include USB-C charging ports partly because they view this standardization as "beneficial for the environment." But for the next few years, middle-class Apple homes will be a domestic jungle of leads as new USB-C chargers rub plastic with millions of old Lightning ones ultimately destined for landfill.
It says something about the state of innovation within Apple that a doomed proprietary technology for replenishing battery life was the main talking point of the latest pilgrimage to Cupertino. Apple lost this fight with regulators, showing either that Big Government can still occasionally defeat Big Tech or that Apple CEO Tim Cook is a wuss. Neil McRae, now chief network strategist for Juniper Networks, was not complimentary in a tweet (or is that word, with Twitter's X rebranding, also now extinct?).
"You see the missing component in Apple really starting to show through – Steve Jobs – he would never have moved the iPhone to USB-C and would have killed the port entirely and gone wireless," he wrote. "Apple do amazing stuff but the brutal approach to moving the world on isn't quite what it was. Watch the original iPhone launch video and convince me otherwise."
Such outspoken criticism is rare when it comes to Apple, whose armies of acolytes and outrageous market capitalization of almost $3 trillion are taken as proof of its vision and brilliance. Funnily enough, Saudi Aramco, which sits near Apple in the market-cap tables and similarly produces something we're addicted to, doesn't generate quite the same love outside Riyadh.
Apple hasn't done anything very inventive since the death of Steve Jobs, unless you consider the Vision Pro headset it showed off earlier in the year. Whether that counts is debatable. It looks stupid, for starters – as if you're about to go snorkeling but forgot the tube. The price tag is so high that only celebrities and oil sheikhs will be able to afford it. And XR doesn't exist in a mass-market sense. The Vision Pro will be a catalyst for its development, is the usual analyst response to that objection. We'll see.
Taking a bite out of Apple


Shareholders can't complain, though. Cook and his team have convinced enough people to keep upgrading to eye-wateringly expensive iPhones when the only difference between the new models and the old is a slightly better camera, or a slightly better processor, or some software that rearranges the icons on the screen.
But the complaints may be starting. Apple has now suffered three consecutive quarters of declining revenues and made $6 billion less from iPhone sales over the first nine months of the current fiscal year than it did the year before. There is no panic because smartphone sales are down across the board, but the risks are mounting.
A massive one comes from China. Cook's main contribution to Apple has been to squeeze suppliers as hard as he can and get most products assembled in the low-cost empire of Xi Jinping. With the US determined to cut China off from Silicon Valley technologies, and China looking for ways to retaliate, Apple is in a dangerous place. Last week, reports that China would ban government employees from using iPhones sent Apple's share price down 6%. No wonder. Besides relying heavily on China for assembly, Apple so far this year has derived about a fifth of its revenues and 28% of its operating profit from the country.
Group-wide profits are down partly because Cook has thrown vast sums at research and development, spending nearly $23 billion in this area over the first nine months, a 14% year-on-year increase. Despite this, Apple has seemingly failed to produce a smartphone modem that would replace the one it bulk buys from Qualcomm.
A new agreement was publicized by the lawyered-up chipmaker this week, noting that it will continue to sell 5G modem-radio-frequency systems to Apple for smartphone launches in 2024, 2025 and 2026. It doesn't sound like Apple will be self-sufficient anytime soon. "A major boost to Qualcomm and a sign that Apple is still working on its own 5G chipset and perhaps anticipating any future delays," was how Paolo Pescatore, an analyst with PP Foresight, put it in emailed remarks. "Designing modems and RF systems for smartphones is no easy feat and should not be underestimated as underlined by this deal."
For anyone concerned about the mid-term environmental impact of Lightning and USB-C co-habitation followed by a short burst of Lightning scrappage, fear not. Apple also unveiled its first carbon-neutral product, an Apple Watch made with recycled materials. Every product will be carbon-neutral by 2030, promised Apple in a release.
But don't get too excited about its green claims. Last year, minus offsets, Apple was responsible for 23.2 million metric tons of carbon dioxide emissions, up from 22.6 million the year before. Annual consumption of natural gas is up 13% in the last five years. Electricity use has risen 56% over the same period. Generation Z might express horror, but that won't halt the stampede for the next Apple trinket.
Related posts:
— Iain Morris, International Editor, Light Reading
Subscribe and receive the latest news from the industry.
Join 62,000+ members. Yes it's completely free.
You May Also Like
---