Dell to jump into vRAN market this year
Dell Technologies is preparing to enter the virtual RAN (vRAN) market this year, according to several sources familiar with the company's plans.
The move would put Dell into direct competition with the likes of Samsung, Ericsson and Mavenir. It would also signal an effort by Dell to couple sales of its existing servers with new virtualized radio access network (RAN) management software.
However, the scope of Dell's plans are unclear. For example, Dell will presumably develop vRAN software to run inside its servers to control 5G radios – giving the company the opportunity to play a network-integration role for mobile network operators – but it's unlikely that Dell will actually manufacture its own physical 5G radios. Instead, companies like Ericsson, Samsung and Nokia will continue to supply that hardware. But those radios could be managed by Dell's new vRAN software.
Further, it's unclear exactly where Dell might target its vRAN offerings. It's possible the company may sell vRAN management software to enterprise customers looking to build their own private wireless networks. But the company may also sell its vRAN software to big mobile network operators like Dish Network or Verizon.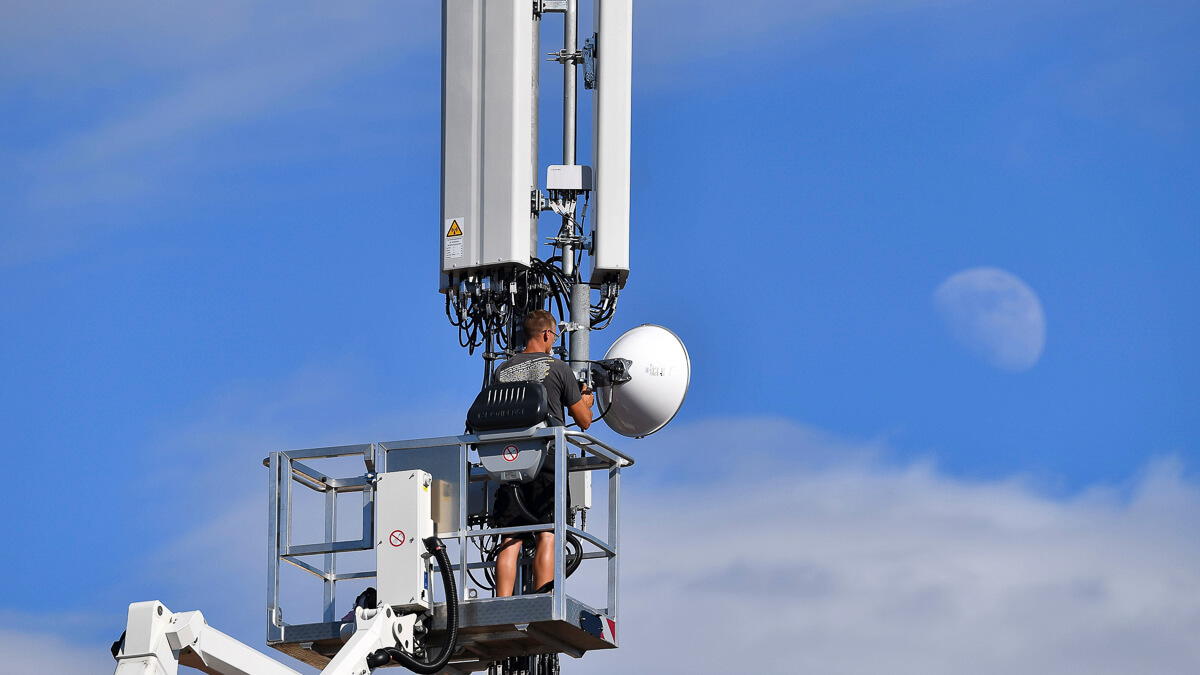 A Dell official declined to comment on the company's plans. "We are working with Nokia, Qualcomm and Samsung to bring certified vRAN and open RAN solutions to market. We don't have any other plans to announce at this time," a Dell representative wrote in response to questions from Light Reading.
Indeed, during the recent MWC trade show in Barcelona, Spain, Dell announced agreements to run RAN accelerator cards from Nokia and Qualcomm on its servers.
Another player in a growing market
A move by Dell into the vRAN market would represent a noteworthy development in the broader 5G industry, according to a number of analysts.
"As operators weigh the pros/cons of vRAN, cloud RAN, and open RAN, the common challenge they all face is how to choose and commit to a common compute platform they can deploy at scale. The goal is reap the benefits of cloud economics in the RAN domain, without sacrificing performance. As such, both IT suppliers and hyperscale cloud providers have worked to solve the unique challenges an IT platform would need to support with running RAN workloads across an operator footprint," wrote IDC analyst Patrick Filkins in response to questions from Light Reading on the topic. "To date, many of these efforts have come up short, with operators citing concerns around energy efficiency, automation and security."
However, Filkins argued Dell is gaining a significant amount of experience in the sector, particularly through its support of Dish's new 5G network. Officials from Dell and Dish attended the recent MWC to jointly discuss their ongoing work on 5G.
Another IDC analyst, Daryl Schoolar, argued that Dell might look to leverage its expertise in software and enterprise in any pursuit of the vRAN market.
"My assumption is Dell would focus on the basestation software, and work with other vendors for the actual radios. I also assume Dell is doing this to go after the private mobile network market where they have existing synergies in the area of enterprise networking," Schoolar wrote in response to questions from Light Reading.
And Stefan Pongratz, an analyst with Dell'Oro Group, wrote that now may be a good time for Dell to enter the vRAN market. He said his firm estimates that vRAN revenues globally more than doubled last year, and that vRAN now accounts for a "mid-single digit share" of the overall RAN baseband market. Much of that growth is thanks to investments into vRAN by North American operators like Dish and Verizon.
"The improved near-term visibility taken together with the long-term growth prospects is improving the competitive vRAN dynamics not only with the existing players but it is also an opportunity for non-RAN players to enter the market," Pongratz wrote in response to questions from Light Reading.
Dell, for its part, reported relatively solid quarterly results earlier this month, but it issued a financial outlook far below most analyst predictions. The company also embarked on a round of layoffs earlier this year.
Related posts:

— Mike Dano, Editorial Director, 5G & Mobile Strategies, Light Reading | @mikeddano
Like what we have to say? Click here to sign up to our daily newsletter
One of America's most loved telecoms get-togethers, The BIG 5G Event, will be returning to Austin in 2023 to host 1,500+ telecom, cloud and technology professionals — and we want you to be a part of it!
For three days, you can meet and network with leaders from every part of the North American 5G ecosystem and hear from over 150 speakers on the hottest industry topics. To apply for your complimentary pass to the event, visit this link.
PARTNER PERSPECTIVES
- content from our sponsors