Study makes the case for spectrum sharing
Study makes the case for spectrum sharing
A new study from Spectrum for the Future, a coalition that includes cable industry backers, outlines the economic benefits of spectrum sharing. That position arrives as industry organizations and regulators debate the future of the lower 3GHz band.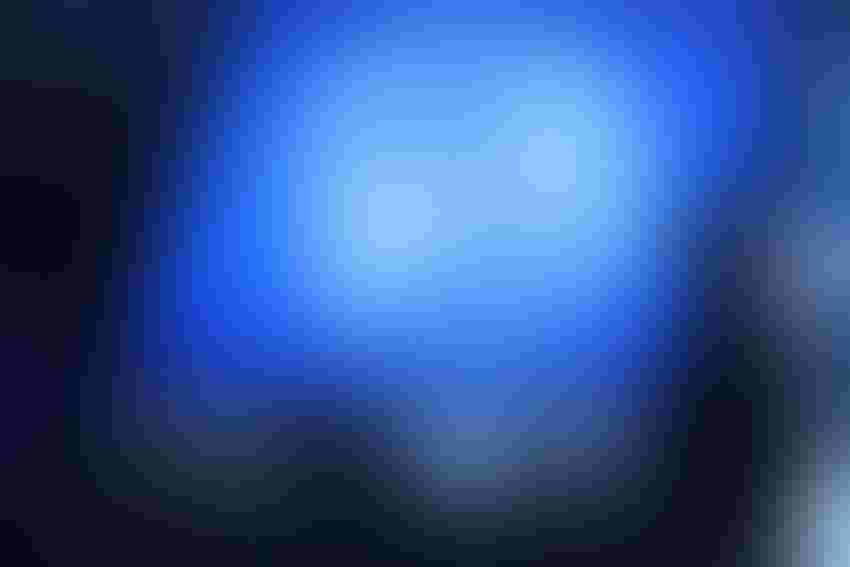 (Source: Isabel Infantes/Alamy Stock Photo)
Sharing is caring, as the saying goes. But sharing is also an attractive, complementary path forward for wireless spectrum in many instances, according to an industry coalition whose backers include several cable operators and cable-focused organizations.
A new study (PDF) developed by the Brattle Group and commissioned and released by Spectrum for the Future, puts forth a proposed framework for accurately valuing a shared licensed regime and a broader argument that there are clear financial benefits to shared spectrum licensing over exclusive spectrum models.  
That argument is being made as regulators mull how to reallocate spectrum in several bands for the potential use of 5G, including potential sharing in the lower 3GHz band (3.1GHz-3.45GHz). The study also arrives ahead of an anxiously-awaited report from the NTIA about the lower 3GHz band that is expected to be released soon. Those findings are expected to provide guidance and effectively kick off what should be a lengthy process at the FCC.
CBRS cited as sterling example
A portion of the 66-page study points to the 3.5GHz CBRS band as a prime example of how the spectrum sharing model can work economically while also driving more cumulative value by supporting various use cases and adopters that exceed what's typically seen in exclusive spectrum licensing models.
"The CBRS band is a useful paradigm for better understanding the differences in thinking about spectrum value," the study said. "Although early shared-licensed auctions, like the CBRS auction, may have raised less money than exclusive license auctions, lower auction revenues need not imply that the underlying value of the spectrum has decreased."
The OnGo Alliance, an industry group focused on CBRS, today announced new milestones associated with that band, including word that there are now more than 350,000 CBRS devices in active operation across more than 1,000 operators.
Cable keen on spectrum sharing
The study's overall argument for spectrum sharing fits with the position of the cable industry, which saw several major and midsized operators, including Comcast, Charter Communications, Cox Communications and Mediacom Communications, bid for and win CBRS spectrum. Among examples in that group, Charter Communications and Comcast have begun to deploy CBRS spectrum in initial markets (largely for mobile data offload). Mediacom is using CBRS spectrum for a relatively new fixed wireless access (FWA) product called Mediacom Bolt.
Spectrum sharing, including a focus on the 3.1GHz-3.45GHz, was recently identified as a major area of interest by Dr. Rikin Thakker, the new CTO of NCTA – The Internet & Television Association.
Not surprisingly, several cable industry operators and organizations are backers of Spectrum for the Future, including Charter, Comcast, Cox and NCTA. Examples of other members include Federated Wireless, Airspan, WISPA and Public Knowledge.
"A shared model opens the door for greater competition and innovation among diverse users, including those in rural and remote areas not served by traditional carriers and US manufacturers using private wireless networks," Spectrum for the Future official Tamara Smith said in a statement. "In the 3.1-3.45 GHz band, for example, a shared approach can generate almost $19 billion in revenue for the American people to pay down the deficit or fund new priorities. On the other hand, the analysis shows that exclusive licensing would impose a net loss, causing the auction of those licenses to fail."
Growing demand for wireless spectrum "can no longer be met by clearing and auctioning bands," she added.
3GHz opportunities
The study explored several bands being used or considered for use for 5G, with an emphasis on the 3.1GHz-3.45GHz band. That band is currently allocated for areas such as Earth exploration satellites and space research and for mission-critical, high-powered defense radar systems for the US Department of Defense (DoD).
The study points out that the DoD has already placed a price tag of at least $120 billion to clear 350MHz of spectrum in the band – almost 50% more than the total proceeds from the record-breaking C-band auction of 280MHz of spectrum, which generated more than $81 billion in net proceeds. The DoD has stressed that it won't release spectrum in the lower 3GHz band unless it's able to tap into a portion of it under a spectrum-sharing regime.
The DoD also has not been overly transparent on what's behind its clearance cost estimates, so there is room for skepticism. But the estimates could be extraordinary lofty because it has to do with complete radar systems and integrations with aircraft, according to Coleman Bazelon, a principal at the Brattle Group.
The study claims that exclusive licensing is saddled with high costs related to clearing incumbents from bands, while a shared regime extends access to multiple shared users and can save costs by not requiring a full relocation of incumbents.
In its analysis of the 3.1GHz-3.45 GHz band, the study believes that the benefits of exclusive licensing would be eclipsed by the public costs, "yielding $41.38 billion in net economic losses. By comparison, a spectrum sharing approach would "yield a net gain of at least $18.61 billion for new users," the study found.
CTIA, an organization that counts major mobile operators such as AT&T, Verizon and T-Mobile on its board, is among those keeping a close eye on opportunities in low 3GHz band. CTIA argues that it's critical that policymakers release the band for 5G to ensure that the US can stay competitive and bridge the gap on a spectrum deficit compared to some other countries.
Meanwhile, spectrum sharing opportunities aren't limited to the low 3GHz band, as the model can be applied to how other spectrum bands are used or reallocated in an environment in which there is little to no greenfield spectrum available, notes Paroma Sanyal, another principal at the Brattle Group who also co-leads the firm's Telecommunications, Media and Entertainment practice. To wit, the study also explores similar potential in other bands, including 12.7GHz, the 4.4GHz-4.94GHz band and the 7.1GHz-8.4GHz band, among others.
Subscribe and receive the latest news from the industry.
Join 62,000+ members. Yes it's completely free.
You May Also Like
---