Maxis conducted 6GHz spectrum trial as its 5G services take off
Maxis conducted 6GHz spectrum trial as its 5G services take off
The Malaysian operator partnered with Universiti Malaysia to conduct a field trial of the 6GHz spectrum as it seeks to improve the capabilities of mobile networks for new services.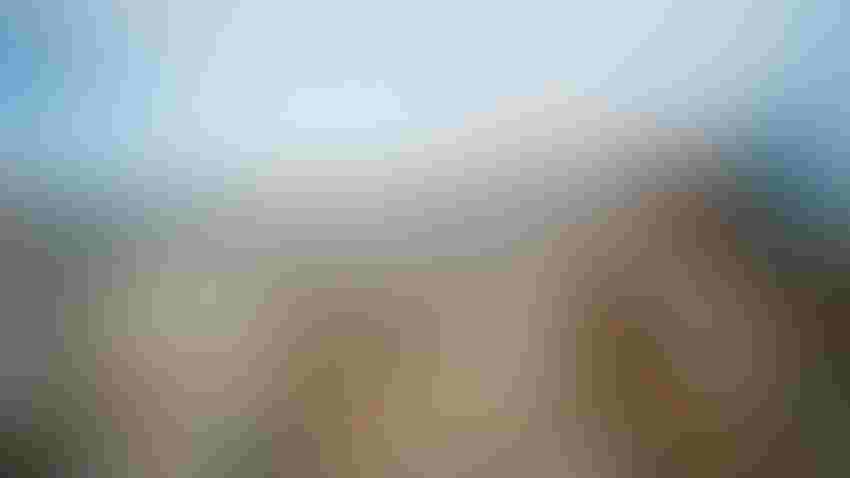 The Maxis field trial resulted in peak speeds of 1.28Gbit/s using 80MHz of bandwidth.
(Source: Davidovich Mikhail/Alamy Stock Photo)
Maxis has completed a trial of 6GHz spectrum with Universiti Malaya (UM) as the Malaysian operator seeks to improve mobile network capabilities in anticipation of heavy network traffic that could come with new services like cloud computing and augmented and virtual reality (AR/VR).
The field trial resulted in peak speeds of 1.28 Gbit/s with an 80MHz bandwidth using a prototype 6GHz active antenna unit and a prototype mobile device, the company said in a statement.
Results demonstrated good indoor penetration and the ability to achieve speeds over 300 Gbit/s at locations more than 400 meters away from the mobile site. It also showed potential for improvements in mobile signal propagation with more advanced antenna technology.
The field trial allowed UM students to better understand network topology, spectrum analysis, system performance evaluation and the latest spectrum trends.
"This will benefit UM students working on research projects in next-generation network technologies," said Tan Cheng Peng, acting chief technology strategy officer at Maxis.
Based on the results of the trial, Maxis said that tapping into 6GHz spectrum and new antenna technology will play a significant role in bringing 5G-advanced into commercial use.
Last to launch
Maxis launched its 5G services a month ago – the last of Malaysia's mobile operators to do so – after finally signing a wholesale access agreement with state-run Digital Nasional Berhad (DNB).
Established by the Malaysian government in 2021, the DNB developed the country's 5G network infrastructure that domestic telco operators use to deliver their 5G services. Malaysia has a unique approach to 5G rollout, opting to use a single national wholesale network owned by DNB instead of individual networks set up by each mobile operator. Rather than allocating spectrum to wireless carriers, the government through the DNB charges them to access the 5G spectrum.
The DNB is aiming to achieve 80% population coverage by the end of the year, after which the government will step back to allow a private entity to take over the state-run company.
YTL was the first operator to offer 5G services via the DNB network in May 2022, with Celcom, Telekom Malaysia, UMobile and Digi launching their respective 5G services six months later.
The DNB's coverage spanned 68.8% of populated areas as of the end of August, according to Malaysian news reports.
To allay fears of a monopoly, the government has announced the deployment of a second 5G network in 2024, with a new entity to be created to manage it.
Improved mobile experience
Meanwhile, the mobile experience in Malaysia has improved significantly since 5G services were launched in November, according to Opensignal.
The research firm recently looked at 5G availability and 5G download speed in the three-month period after the four operators launched at the start of November 2022, comparing results to the most recent three months ending July 2023.
Data showed 5G availability has risen by 3.3 percentage points, from 17.7% to 21%, meaning that Malaysian 5G users now spend over a fifth of their time with a 5G connection. Likewise, 5G download speed has shot up, climbing 34.9 Mbit/s (11%) to 353.1 Mbit/s.
"Users are not only seeing faster 5G speeds and better performance, they are also spending more time connected to 5G and this is boosting their overall experience," said Opensignal analyst Rupert Bapty in a blog post.
Bapty pointed out that the overall experience of 5G users completely eclipses that of the country average, especially when looking at speeds. 5G users see average download speeds of a whopping 105.8Mbit/s, over triple the Malaysian average (30.4 Mbit/s). This boost in speed is less but still impressive for overall upload speed, with 5G users seeing scores almost double Malaysia's average speed of 8.5 Gbit/s.
"The 5G mobile experience has improved over time; users spend more time with an active 5G connection allowing them to more often enjoy the enhancements 5G brings," said Bapty. "Speeds have risen on 5G despite traffic increasing on the network. Now that all six operators have signed on, it will be interesting to see how the network will mature and evolve."
Subscribe and receive the latest news from the industry.
Join 62,000+ members. Yes it's completely free.
You May Also Like
---