AT&T Scuttling 'DirecTV Now' Brand, Confusion Ensues
Good-bye, DirecTV Now. Hello, AT&T TV Now.
AT&T announced Tuesday that it will soon drop the DirecTV Now name for its OTT-delivered skinny-bundle, cut-rate pay-TV service and rebrand it as AT&T TV Now. That branding change will take effect later this summer as the company moves ahead with the launch of a new, fuller-freight premium pay-TV streaming service called AT&T TV.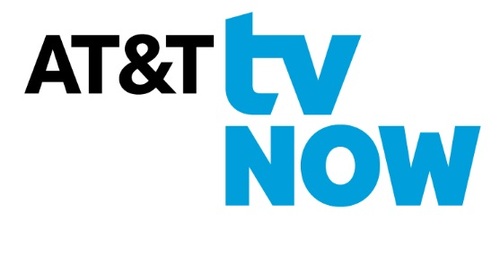 AT&T launched DirecTV Now in December 2016, more than a year after it wrapped up its $49 billion acquisition of DirecTV in July 2015.
While the DirecTV brand will continue on for the satellite TV service, the company has ultimately decided to use the AT&T brand for its various live, multichannel streaming services.
The rebranding of DirecTV Now and the coming launch of the new AT&T TV service also enter play as AT&T's pay-TV business continues to struggle. It lost 946,000 video subs in Q2 2019, including 778,000 legacy "premium" subs (from the DirecTV satellite TV and the U-verse IPTV services), and 168,000 DirecTV Now customers.
Both the AT&T TV and AT&T TV Now services will be accessed via the same AT&T TV app on mobile and TV-connected devices. AT&T also markets yet another streaming service, AT&T WatchTV, which is a sports-free skinny TV bundle available for free to AT&T's mobile subs or for $15 per month as a standalone service.
AT&T hasn't announced pricing and packaging for the forthcoming, premium-level AT&T TV service, but company CEO Randall Stephenson said last week that it will serve as the "workhorse" for the company's pay-TV business in the coming years. AT&T TV is expected to offer TV channel lineups similar to those currently offered on the DirecTV satellite TV service.
An AT&T spokesperson said via email that AT&T TV will be piloted in "select markets this summer before expanding on a rolling basis throughout the year." Regarding the DirecTV Now rebrand, the idea is to align that experience under the same brand family. "The DirecTV Now product remains unchanged," the official added.
A few AT&T TV details emerge
In an effort to cut down on deployment and customer acquisition costs, AT&T TV will be available via an inexpensive, operator-supplied, 4K-capable Android TV-powered "thin-client" box, as well as through apps developed for various retail streaming platforms.
A new web site for the coming AT&T TV service shows that it will offer a live TV lineup alongside a VoD catalog with about 55,000 titles, and a cloud DVR that can store up to 500 hours of programming (the caveat is that recordings will expire after 90 days). The thin-client Android TV device will also feature a voice remote (powered by Google Assistant) and support thousands of third-party apps, including Netflix and Pandora.
Because it's delivered over-the-top, AT&T TV will require a broadband connection. AT&T is recommending a plan that provides at least 25 Mbit/s -- AT&T TV will allow for three concurrent streams, with 8 Mbit/s per stream deemed the minimum for "optimal viewing."
While AT&T branding will lead the charge on the company's live TV streaming services, AT&T-owned WarnerMedia will be leaning on the HBO brand for a new subscription VoD service. That service, to be called HBO Max, is expected to launch commercially next spring with about 10,000 hours of new and catalog content from various WarnerMedia properties, including HBO, Turner and Warner Bros.
A branding mess
Colin Dixon, chief analyst and founder of nScreenMedia, said he fully understands AT&T's motives to push ahead with a premium streaming product that uses an inexpensive thin-client device to deeply reduce the costs associated with the DirecTV satellite TV product.
However, the decision to rebrand DirecTV Now and to avoid the use of the DirecTV moniker in the company's other streaming products is "perplexing," he said. "I'm quite confused now…The branding is a mess."
If the plan was to unify the company's various streaming products under one brand, he wonders if AT&T would've been better served by putting it all under the DirecTV banner (DirecTV Stream, anyone?)
"I'm perplexed why they are jettisoning the DirecTV brand [for OTT-TV services]. It's a good brand," he said.
Dixon also isn't crazy about the HBO Max name, either, because it will feature shows and series associated with HBO alongside a mix of content from other sources.
"HBO Max is actually muddying the HBO brand," Dixon said.
Related posts:

— Jeff Baumgartner, Senior Editor, Light Reading
PARTNER PERSPECTIVES
- content from our sponsors