Eluvio Aims to Elude Video Transcoding & the CDN
Eluvio, a video software startup, is bolting onto the streaming scene with some disruptive ambitions -- to enable the delivery of premium video content worldwide using an Internet overlay network that, the company claims, sidesteps the need for traditional video transcoding systems and content delivery networks (CDNs).
Wielding that purported market-shifting wrecking ball at Eluvio is company CEO and Co-Founder Michelle Munson. She was most recently an exec at IBM, coming on board in 2014 when Big Blue acquired Aspera, a company that specializes in the secure and fast delivery of massive data files. Munson founded Aspera back in 2004.
Today's OTT and video streaming workflows are woefully outdated and in need of a transformational alteration, Munson says.
Eluvio, she explains, is focused on fixing a legacy and complex file-based versioning system for streaming video that pushes content through hierarchical CDNs to the consumer. Under that traditional approach, video is packaged into a wide variety of formats and bit rates to reach a multitude of screen types and devices, able to adapt the quality of the image to the fluctuating quality of Internet connections. Those versions, in turn, generate a massive number of tcopies that must be distributed and then cached at the network edges to reduce and improve latency.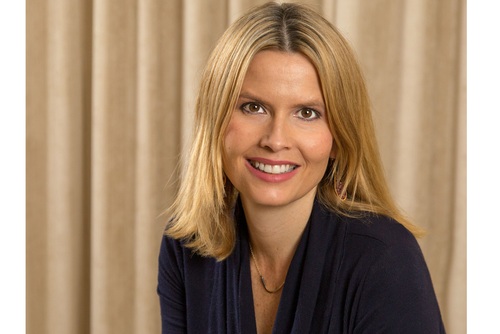 That heavy workflow manifests itself through the streaming video supply chain, creating "an implosion of copies" and a rise in both complexity and costs said Munson.
In its attempt to alter and fix this legacy problem, Eluvio, with its native stack, is proposing a scalable, software-powered "Content Fabric" with transcoding and transport capabilities woven in. It's a distributed platform that utilizes Blockchain protocols (for elements such as settlement transactions and security) along with machine learning-assisted routing techniques.
"It's a software platform that runs as an Internet overlay network," Munson explains.
She says this approach allows for the delivery of content -- on-demand or live -- that can be served from a single, mezzanine-quality source to any screen at low latencies while also cutting out the need for separate cloud storage, aggregation, transcoding and CDN services.
"There is never any copying... of versions through the network or in the storage," she said. "The source media itself can come from whatever the native storage is... It goes from source media to consumable output."
Munson says Eluvio's platform uses standard inputs and outputs and doesn't require any specialized players or applications to receive from the company's content fabric. "This, I think, is foundational... because the rest of the supply chain stays as it is," she added.
Using a consumption-based business model, Eluvio also intends to target latency issues for OTT-delivered live content caused by heavy-duty processing and workflows. Latency times for live OTT-TV signals vary, but the lag between the traditional TV broadcast feed and the OTT stream is typically 30 seconds or more. Munson said Eluvio's platform has already demonstrated the ability to deliver premium live/linear TV through a global pipeline at latencies as low as 3 seconds, and less than 100 milliseconds for on-demand content.
MGM on board
Munson is debuting and demonstrating its offering at this month's IBC show in Amsterdam and says the company already has deployments deals and trials in place with multiple tier 1 broadcasters. MGM, the startup's first announced customer, is using Eluvio's platform for streaming for select SVoD and other OTT-delivered services and is also being tied to MGM's "next-gen supply chain."
Munson is hopeful that Eluvio's approach will entice studios, broadcasters, OTT service providers and MVPDs of all sizes. But she likewise believes that the reduction in cost and complexities and the control given by Eluvio will be of particular aid to smaller content providers with premium content that are finding it difficult to turn a profit as they attempt to gain subs through direct-to-consumer models.
"It's become difficult for content providers to compete if they don't control their own distribution," she said. "The advantage [with Eluvio's approach] is they can afford to distribute their media."
Founded in December 2017, Berkeley, Calif.-based Eluvio is currently self-funded and has more than 20 employees.
Related posts:

— Jeff Baumgartner, Senior Editor, Light Reading
PARTNER PERSPECTIVES
- content from our sponsors