Ukraine's networks still standing but need help
It's been a year since tanks rolled into Ukraine, and its telecom infrastructure has been under siege ever since.
Exact numbers are hard to come by, but multiple sources tell us Ukraine's networks have suffered severe physical damage and operators struggle to stay on air. An ITU team that visited in August estimated it would cost $1.8 billion to rebuild the damage incurred in the first six months of the war.
Ukraine's State Service of Special Communications and Information Protection (SSSCIP) said in September that the invasion had "damaged or hijacked" 4,000 mobile basestations, tens of thousands of kilometers of fiber cables and destroyed 18 broadcast antennas.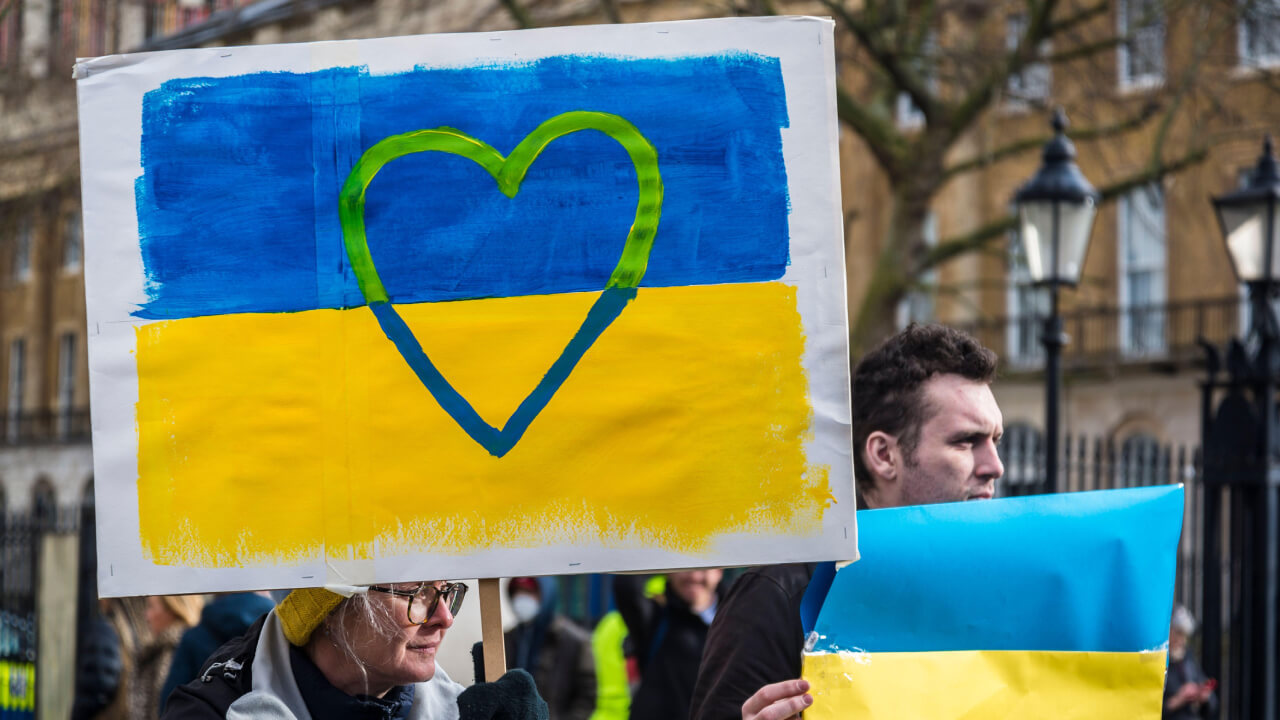 In a broader assessment, telecom and internet rights group Access Now described the attacks on networks as part of Russia's strategy of "total informational control. "The "digital occupation" also included internet shutdowns, rerouting of internet traffic, theft of network equipment and the imposition of censorship and surveillance, it said.
"By shutting down the internet, Russia's military prevents local residents from sharing or receiving news about the war, and stops them from communicating with their loved ones. They can't get information about humanitarian corridors and they can't fact-check Russian propaganda and disinformation," Access Now said.
It points out that this means Russian soldiers operate with a sense of impunity, with the blackouts shielding their actions and local citizens and journalists unable to report war crimes or coordinate resistance.
Rolling blackouts
Besides the information warfare, mobile operators also face the very specific problem of erratic power supply. The country endures rolling blackouts thanks to the attacks on the grid, with on average 25% of basestations out of action because of a lack of power, according to the Wall Street Journal (WSJ).
Operators are desperately seeking lithium-ion batteries, which last longer than the traditional lead-acid ones, and generators to keep their basestations running. Lifecell, the third biggest mobile provider, needs around 250 generators and 36,000 lithium-ion batteries, while Kyivstar has installed 8,000 new batteries and Vodafone Ukraine 5,000, WSJ said.
Along with the power shortage, they are also dealing with a labor shortage as a result of the large number of displaced people and staffers now serving at the front.
Ukraine's network infrastructure is an essential part of the war-fighting effort and in keeping daily life and the economy running. Isn't there a role for the rest of the industry to play here?
It's not a matter of money, but providing specific kinds of resources. If one doesn't already exist, how about creating a Ukraine support network across the industry that can help locate power supplies and staff and share useful information?
It's a good topic for Barcelona next week.
Related posts:
— Robert Clark, Contributing Editor, special to Light Reading
PARTNER PERSPECTIVES
- content from our sponsors