Vodafone's Heeran: Cloud-Native Apps More Cost Competitive
Vodafone's Heeran: Cloud-Native Apps More Cost Competitive
Vendors who only virtualize and don't cloudify their apps are costing the carrier more in cloud resources, so they may lose out. Telecom vendors who have been slow to adopt fully cloud-native applications can't compete economically with faster-moving players, and will find their businesses at risk, says Vodafone's Fran Heeran, head of network virtualization, software-defined networking (SDN) and network functions virtualization (NFV).
After years of urging and prodding the vendor community to move faster to adopt cloud-native technologies such as containers and microservices, instead of merely virtualizing existing functions, Vodafone Group plc (NYSE: VOD) has reached the point in its transformation where the economics dictate the choice of cloud-native applications, Heeran says in an interview. As he explained in a Linux Foundation event at MWC in Barcelona, the carrier is seeing cloud-native applications consume about 40% fewer resources compared with virtual machine-based software. (See Vodafone: Virtualization Vendors Must Put Up or Shut Up, Who's Steering Vodafone's NFV Ship? and Vodafone Demands More From NFV Vendors.)
"That means that someone bringing a virtualized application based on VMs probably will demand more resources from our cloud than somebody bringing a finely tuned cloud-native application," he comments. "And that is taken into consideration when we do our evaluation and costing. It is an important one for vendors to understand because if your application is not as efficient running in your customer's cloud, that is going to be a significant detractor when it comes to the selection process and how we engage."
Figure 1: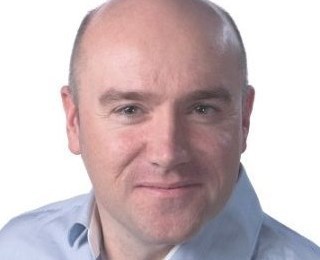 Vodafone's Fran Heeran
Having come to Vodafone out of the vendor community -- he is a former exec with both NEC Netcracker and Alcatel-Lucent -- Heeran isn't unsympathetic to the plight of vendors, especially those who were already established in telecom and face a harder road to cloudification of existing legacy systems than newer companies that were always software-only. But he is also clear in saying those legacy vendors aren't moving fast enough, and that has a cost to Vodafone that it can't sustain.
"We are still not seeing the aggression from some of our vendors in bringing us a truly cloud-native, truly microservice-based offering, and as a result we are having to compensate for that," Heeran says. "If you look at how we built our platforms, in a cloud-native world, the role or responsibility for resiliency rests with the application, and being able to handle failures and so on, you know, it's the 'pets versus cattle' discussion. But since we're not there yet, we are having to ask the platforms to build in the resiliency while we are on this journey, and it is a big order pushing very hard on platform vendors for that."
The reality of those economics means Vodafone will increasingly turn to vendors who are cloud-native and not those who are still dragging their heels on getting there, he says.
Heeran also believes network operators need to be more prescriptive in telling the vendor community what they must do, to build to the cloud requirements of their carrier customers.
"In the past, our vendors would come to us with their services, whether it's VoLTE or EPC or enterprise services like SD-WAN, and they would typically define the complete environment for hardware and software and package that," he explains. "For us to do cloud as we are doing cloud, we are turning that engagement and reversing it a bit, where we are saying, 'This is the Vodafone environment, this is the Vodafone cloud into which you bring your software.' So [there is] a lot more consistency on infrastructure and then the vendors are expected to bring their software into this common environment."
Vodafone has done this at its core, first for VoLTE and then for evolved packet core (EPC), and will continue that process as it builds out its 5G network, Heeran said. Last week, the operator also made public its selection of the first orchestrator for its hybrid (physical and virtual) operations in NEC Netcracker Technology Corp. , his most recent employer.
Want to find out about the key talking points from Mobile World Congress 2018? Check out our dedicated MWC 2018 news section to read about the key developments from Barcelona and to watch our service provider executive video interviews. Heeran admits with a laugh that "it was tricky" making that announcement, given his previous position. But he also points to the fact that NEC Netcracker went through a long and rigorous multivendor evaluation process that included an extensive trial and proof-of-concept process to determine which orchestration vendor performed best in a complex environment that includes physical network functions, VNFs and the move to be cloud-native. "The NEC Netcracker solution, based on their heritage on the OSS side, played into how they approach the problem, I think," he says. "Also, how they engage with us as a customer was very important and demonstrating subject matter expertise." He also credits the software vendor with having the most pragmatic approach to moving an industry with a 30-year history into the cloud, knowing the process will take years. "NEC-Netcracker as our initial orchestrator, and I say initial, because the things we are focused on in that is to move toward standardization," Heeran adds. "One of the reasons we focused on one vendor is that there really isn't the standards in place yet for us to have consistency across the board. We are a member of ONAP and Linux Foundation Networking and obviously we are working closely with Netcracker and others to make sure we are moving increasingly toward standards in this whole area of orchestration, VNF onboarding, service design and service creation and so on." That Vodafone and NEC Netcracker are both platinum members of Open Network Automation Platform (ONAP) is significant, he adds, because they are investing heavily and are both committed to adopting the open source code as it is agreed upon. "ONAP is really two things for us, there's the open source elements, so the source code is available, which is nice," Heeran says. Of equal or greater importance, he adds, are the application programming interfaces, frameworks and scripting protocols that are agreed upon in ONAP "that make it consistent for our vendors bringing in those virtual functions to be able to be instrument those in a standards way and know that it will work both on Vodafone's network but other carrier networks as well." "In our relationships with the vendors, the expectation is very clear that as we move and ONAP matures and we'll take ONAP on a case by case basis that are right for us initially, the vendors for orchestration but VNF vendors as well, there is a mandate and an expectation that they would embrace those standards as we evolve them," Heeran says. That is, perhaps, one area in which operators can help the vendor community, along with being more prescriptive, he comments. If they adopt common approaches to anything that doesn't differentiate them, it's better for the entire industry. — Carol Wilson, Editor-at-Large, Light Reading
Subscribe and receive the latest news from the industry.
Join 62,000+ members. Yes it's completely free.
You May Also Like
---