Telco Systems Strong-ARMing uCPE
Telco Systems Strong-ARMing uCPE
Joint development deal with chipmaker ARM brings RISC-based silicon to the edge computing realm, focused on uCPE and more. Telco Systems is hoping to bring a new dimension to the virtual CPE market, through a joint development agreement with ARM which will develop uCPE boxes based on ARM's RISC-based processors and Telco Systems' NFVTime operating system.
The five-year deal will engage both companies in developing uCPE and edge computing devices based on ARM Ltd. 's semiconductors and Telco Systems (BATM) ' NFVTime operating system. Initially, the focus will be on two existing system-on-a-chip vendors, NXP Semiconductors N.V. (Nasdaq: NXPI) and Marvell Technology Group Ltd. (Nasdaq: MRVL), but the partners will also build a larger ecosystem both of SoC vendors, including Cavium Inc. (Nasdaq: CAVM) and virtual network function (VNF) makers. The idea, says Telco Systems' CEO Ariel Efrati, is to enable VNF developers to be able to create their software once for certification on NFVTime, and enable that VNF to run on either an ARM or x86-based white box.
Figure 1: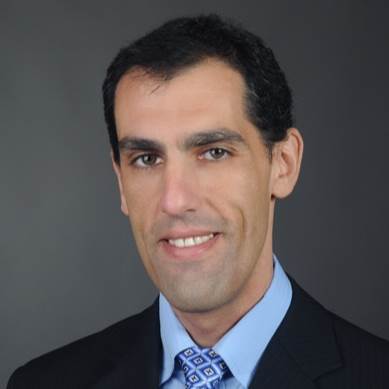 Telco Systems' CEO Ariel Efrati
"We have an agreement to create generally available software that can operate in both of those environments that basically adds more NFV functions or VNFs to this," he says in an interview. "The initial development [will be in] around 12 to months and will include onboarding VNFs in three specific categories -- router, SD-WAN and firewall and introducing additional SoC vendors, between two and three into this market."
Telco Systems will lead the development effort while ARM contributes technical expertise and is investing in the effort.
As Heavy Reading Analyst-at-Large Simon Stanley notes in this research report, "Universal CPE: The Ultimate CPE Solution?," Telco Systems is the sole uCPE vendor pushing an ARM-based solution currently. He notes there is "growing interest on ARM processors from Cavium, Marvell and NXP," the three SoC vendors Efrati mentions. (See Virtualizing the Customer Premises.)
"UCPE has been a x86 monoculture so far," says Brian Washburn, practice leader for Ovum's Network Transformation and Cloud Services. "So I have a vague sense of relief to see another processor supported just for theoretical silicon instruction set diversity. Then there's the idea of lower power, cost-savings option. We're aware of some lower-powered vCPE efforts to counter the costs of the 4-core and 8-core systems, that get to be pretty pricey."
Efrati says Telco Systems believes an ARM-based system can be a differentiator in this market, because RISC-based processing has advantages "where power-consumption is very low when you need more cores at lower cost," and that applies to uCPE and edge computing devices.
"ARM has usually on the same chipset more cores versus x86 with a very similar cost," he comments. "So, at the same price at which you can get an x86 box, you can get a box that will usually have much strong computation powers. That's especially important for VNFs, because they usually consume a single core or more."
Deep dive into real-world issues and virtualization deployment challenges with industry leaders. Join Light Reading at the NFV & Carrier SDN event in Denver, September 24-26. Register now for this exclusive opportunity to learn from and network with industry experts – communications service providers get in free! Also, he says, the SoCs that are available with ARM silicon include what Efrati dubs "unique accelerators" that go beyond networking acceleration which is possible with DPDK to include security, for example, in ARM's TrustZone. That will "free up more general-purpose CPU power to the VNFs themselves instead of dealing with things that are quite basic to the networking environment like security, tunneling and encryption," he says. Mike Sapien, chief analyst at Ovum, sees the ARM-Telco Systems tie-up in a broader sense of both ARM's strategy and the hardware market. "What I find interesting is that this same type of partnership seems to be ARM's new approach to getting into more complex network and value added service environments," he comments. "ARM seems to be taking the similar approach with many IoT applications and providers. What this ARM approach also highlights that hardware does matter. Cisco touted this at its recent CiscoLive event. Whether it be for cost reasons, service integration or tighter security features, this makes sense to create some new offers or potential features by having more software/hardware integration for many of the new, emerging services like SD-WAN and IoT." Sapien thinks both service provider customers and application providers "will welcome something like tighter security methods that include hardware and software in a tighter package, just as one example. I do think Telco Systems is one of the first to do this for network/WAN services but IoT market is already on to this and there will many fast followers." Telco Systems and ARM have been working together for 18 months and have already done one proof of concept, in October, with 6Wind. The partnership on which they now embark will also focus on the growing edge computing space, Efrati says. "That is something we are now working on -- edge computing places like traffic junctions where you have to integrate a multitude of sensors into one place and you need compute power with almost no latency on the junction itself," he says. For a traffic control application, the compute power would be needed to integrate traffic light control, radar sensors, cameras and, in time, communications with the cars themselves. "And that needs to be on the spot, on the edge itself." Telco Systems is banking heavily on gaining market advantage from its strategic deal with ARM, as Efrati sees this as giving his company a significant head start on any other uCPE players which might want to go the RISC route. The company says it is working with a number of major operators on this approach, though none are publicly named to date. — Carol Wilson, Editor-at-Large, Light Reading
Subscribe and receive the latest news from the industry.
Join 62,000+ members. Yes it's completely free.
You May Also Like
---