Elisa squeezes cash out of its batteries through flexibility
Elisa squeezes cash out of its batteries through flexibility
Having expanded the battery capacity at its RAN sites, Elisa can use it to save on energy costs and sell 'flexibility' to the grid.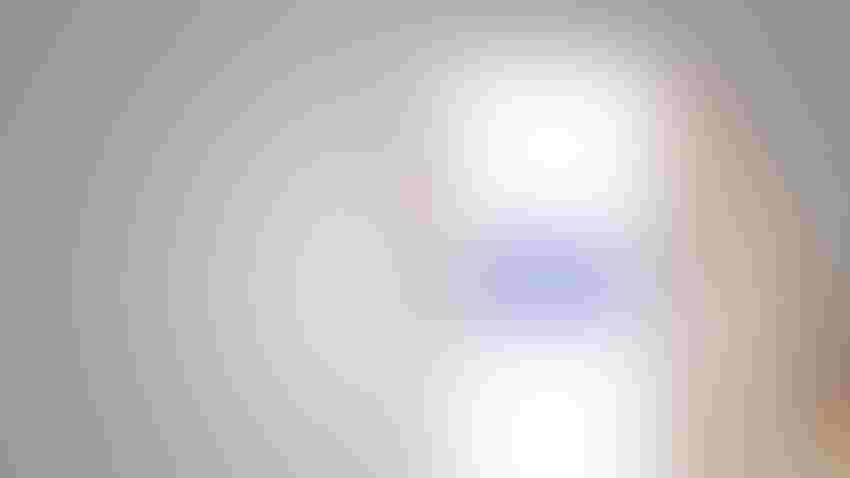 (Source: Pixduce/Alamy Stock Photo)
Operators everywhere are trying to become more energy efficient and save on their power bills. Not everyone has, however, taken matters into their hands quite like the Finnish operator Elisa, which has supersized its batteries and decided to participate in "flexibility" markets to make some extra cash on the side.
Telcos need to have batteries installed at RAN sites to keep infrastructure running in the event of a power outage. In the age of relying on prehistoric plankton for most of our electricity, the scenario was reassuringly straightforward. Charge the battery, and keep it ready in case the lights go out.
But as humanity's survival instinct has finally kicked in – however belatedly – a growing share of renewables is making power grid operation more complicated. With the fluctuating availability of intermittent resources, an increasing need for flexibility is creating new opportunities. Elisa – one of the continent's more innovative telcos – claims to have seized one of them by making better use of its mandated power backup.
Speaking at the Network X trade show in Paris last week, the operator's vice president for AI and special projects, Jukka-Pekka Salmenkaita, said Elisa has now started offering grid flexibility services with onsite batteries.
Conventionally, Finnish RAN sites need to have enough energy storage to operate independently for three to six hours, he said. Elisa has tripled this and opted for lithium-ion batteries, which are more reliable and energy-dense but also more expensive. As a result, it constitutes a 150MWh virtual power plant (VPP) – meaning a network of decentralized units that can provide flexibility to the grid by shifting consumption and generation to a more convenient time. 
Balancing act
A platform developed at Elisa by an internal startup leverages machine learning and market data to optimize the batteries' charging patterns. To do so it relies on Amazon Web Services for cloud computing, and Databricks for machine learning and data analytics.
"For every second, for every basestation, we can decide whether it's taking the electricity from the grid like usually or whether it's reducing grid consumption by taking the energy from the batteries, or whether it's increasing grid consumption by not only taking the energy for the radio sites but by also taking extra energy into the batteries," Salmenkaita explained.
Charging batteries when electricity is cheap and discharging them when prices goes up reduces electricity costs. Given about half of Elisa's power consumption comes from the mobile network, such savings may have a noticeable impact.
More importantly, according to Salmenkaita, the company can resell the power to the transmission system operator (TSO) Fingrid to help it balance the intermittent renewable supply. "That has dominated the economic returns," he said.
Another advantage is the avoidance of CO2 emissions. When power is scarce and prices are higher, the grid tends to rely more heavily on fossil fuel-based power plants. Avoiding grid consumption during such periods by using energy stored at times of higher renewables penetration therefore reduces carbon intensity. 
This seems like a more proactive approach to reducing carbon emissions than relying on products like virtual power purchase agreements that aren't tied to the actual electricity consumed.
Big battery energy
Salmenkaita also points to the increased need for battery storage worldwide and the resulting uptick in investment, pointing to what may be an interesting opportunity for telcos. 
For example, the UK – one of the frontrunners in battery installations – added nearly 800MWh of grid storage last year alone. By 2030, Rystad Energy predicts utility-scale storage in the island country alone will attract up to $20 billion in investment.
From a business perspective, Salmenkaita says, the costs of the storage element are the same for both large grid-scale and telecom-scale projects. The difference, however, is that when it comes to other cost elements, integrating batteries with telecom infrastructure creates additional savings and synergies.
In any area where it makes sense to build grid-scale batteries, emulating Elisa should be a "no-brainer,' he concludes. If Elisa can pool 150MWh of capacity, telcos across the continent could install 100 times that amount, Salmenkaita says.
The question, however, is how many telcos in Europe can still heed Salmenkaita's advice, given some of them have now sold their tower infrastructure to companies like Cellnex or American Tower. 
Babysitting the batteries
Salmenkaita acknowledged that the project is not without its challenges, pointing to the volatility of energy markets. Finland has had full days of negative pricing this year, followed by periods of volatility. 
Negative pricing refers to an event when supply outstrips demand to such an extent that the utility is happy to pay customers to take more from the grid – although this usually does not extend to the average retail customer paying fixed rates.
In the flexibility market, Salmenkaita says volatility can be seen in the pricing of different products. Some that were very rentable last year, for example, carry lower returns this year. Pricing can change quickly, meaning decisions need to be taken daily about how much capacity should be allocated to each product. 
Another challenge is the use of lithium-ion batteries. These are generally more reliable than the older lead-acid chemistry, but they need more careful "babysitting," as Salmenkaita puts it. Batteries need to be monitored constantly, requiring specialized software.
Subscribe and receive the latest news from the industry.
Join 62,000+ members. Yes it's completely free.
You May Also Like
---