SoftBank Corp. gets to work on mixed bag in fiscal Q1
SoftBank, which provides mobile, fixed-line and e-commerce services, posted a mixed bag of Q1 results.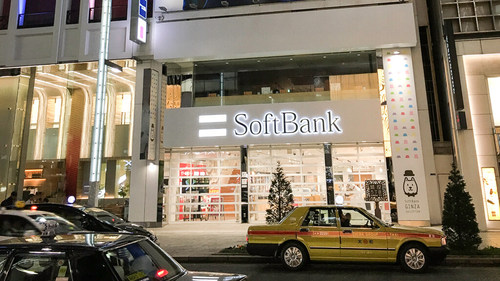 The good news was that upsides outweighed the downsides, particularly when seen through the lenses of operating income and cash flow.
The consumer segment, which includes provision of mobile and broadband services, saw Q1 operating income decline 8%, year-on-year, to 189.4 billion Japanese yen (US$1.8 billion).
Consumer turnover fell 5%, to JPY625.4 billion ($5.9 billion). The company pinned some of the downturn blame on discount offers, and a decrease in mobile device sales.
Remote revenues
There was much better new news at the Enterprise and Yahoo segments. Buoyed by an increase in smartphone subscribers, and more demand for business solutions – particularly teleworking-related products as more people work from home because of COVID-19 – enterprise saw a 11.1% jump in operating income, to JPY31.3 billion ($314 million).
Revenue here was up 5.2%, to JPY162.5 billion ($1.5 billion).
The Yahoo segment, which provides e-commerce services, put in a solid Q2 shift. Operating income, year-on-year, leapt 40%, to JPY50.6 billion ($480 million). Revenue shot up nearly 15%, to JPY273.9 billion ($2.6 billion).
The upshot, with everything tallied up, was that SoftBank Corp. operating income was up 4.1%, to JPY280 billion ($2.7 billion). The performance was enough to beat analyst estimates. Revenues was fairly flat, up 0.7%, to JPY1.73 trillion ($16.4 billion).
Mainly through what it called "securitization of instalment sales receivables", adjusted free cash flow was a positive JPY179.2 billion ($1.7 billion), an increase of JPY52.7 billion ($500 million) year-on-year.
CEO Ken Miyauchi, as reported by Reuters, said the operator was on a mission to cut costs and reduce debt.
Parent SoftBank Group reports earnings on August 11.
Related posts:
— Ken Wieland, contributing editor, special to Light Reading
Like what we have to say? Click here to sign up to our daily newsletter
Cable Next-Gen Technologies & Strategies – Making cable faster, broader, deeper, better
If you want to know where the cable tech space is heading, we've got you covered. Join the biggest names in the industry in Denver, CO on March 14 & 15 for the latest edition of Light Reading's Cable Next-Gen Technologies & Strategies conference.
Back for a record 16th consecutive year, Cable Next-Gen is the premier independent conference covering the broadband technology market. This year's edition will tackle all the top tech topics, including 10G, DOCSIS 4.0, Distributed Access Architecture, next-gen PON, fixed wireless access, network virtualization, the Digital Divide and more
Get your free operator pass here.
PARTNER PERSPECTIVES
- content from our sponsors