Harmonic open to opening up 'CableOS' to outside developers
Having worked on its virtualized "CableOS" platform for cable networks for nearly a decade and with deployments now spanning millions of cable modems, Harmonic is exploring the idea of opening it up to third-party developers
"I think it could" be opened up to others, Harmonic CEO Patrick Harshman said at the recent 25th Annual Needham Growth Conference. "We've had a couple of conversations that way."
Harshman didn't set a potential timetable for opening up CableOS to others, but he said Harmonic is at least looking into it and learning about what might resonate with our customers.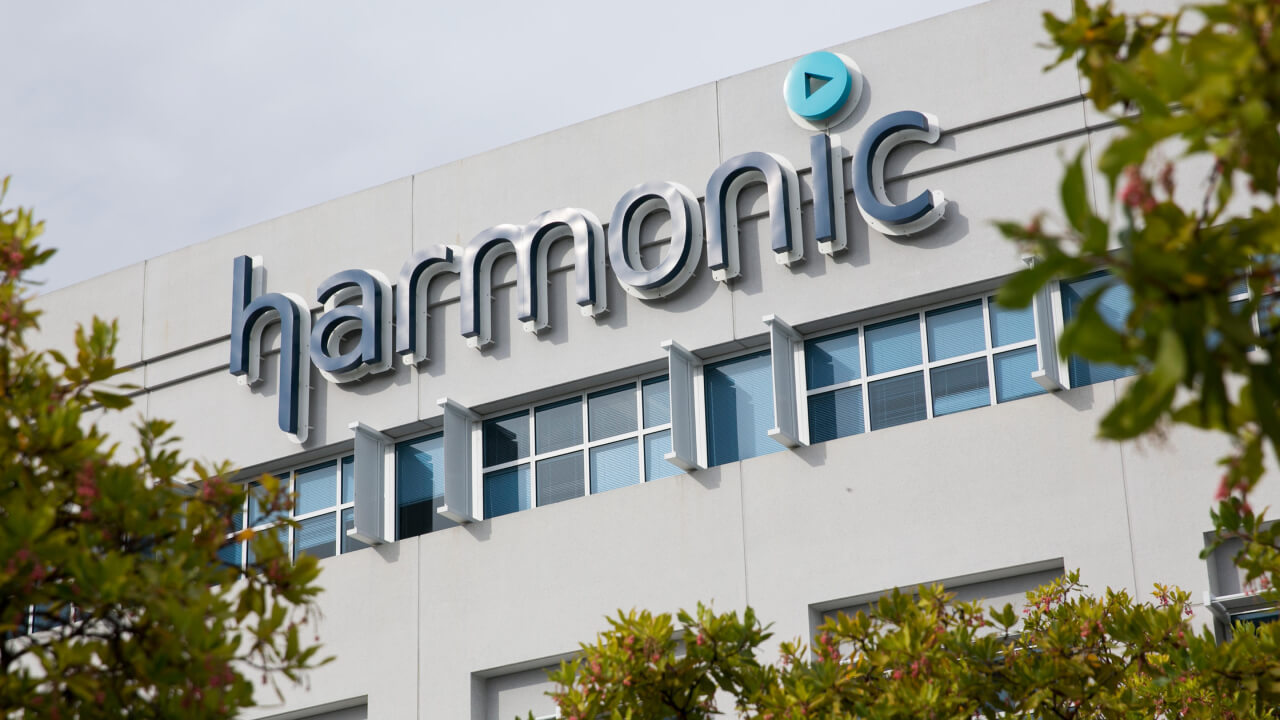 "We don't think we're going to do everything," Harshman said. "Being able to operate and collaborate and use other tools and capabilities is part of the opportunity."
CableOS scale approaching 11 million modems served
If the idea comes to fruition, it could open the door to developers that currently fall outside the scope of Harmonic's CableOS ecosystem. It also surfaces as Harmonic continues to build scale for CableOS, a cloud-native, virtualization platform initially designed for hybrid fiber/coax (HFC) networks that is also being applied to fiber-to-the-premises (FTTP) networks.
At the end of Q3 2022, CableOS, the basis of Harmonic's virtualized cable modem termination system (vCMTS), served about 10.9 million cable modems, up 179% year-over-year. In addition to Comcast, Harmonic's marquee customer for CableOS, others on board include Rogers Communications, Vodafone and GCI, as well as smaller operators such as Access Communications and Parasat Cable TV.
Harshman also expanded on Harmonic's somewhat agnostic approach to the access network. With CableOS now adapted for FTTP, it can be used by cable operators in greenfield fiber deployments, particularly in some new rural buildout opportunities, or in situations where fiber can be targeted to specific customers being served from a distributed access node.
It also puts Harmonic in position to work with telcos and "non-traditional" cable operators, Harshman said. "Our belief in the future is that we'll see a combination of DOCSIS 3.1, 4.0 as well as fiber-to-the-home."
'Growing momentum' for remote PHY
Harshman also reiterated that there's "growing momentum" behind the remote PHY option for a distributed access architecture (DAA), a requirement for future DOCSIS 4.0 networks.
Comcast is already well down the path with a DAA approach that relies on a vCMTS being paired with remote PHY. That pairing is also evident in Charter Communications' new, multi-phased network evolution strategy.
Harshman allowed that some operators do like the remote MACPHY option of DAA and that Harmonic is "ready and able to participate" there as needed. But there is definitely growing consensus around remote PHY, he said.
However, Comcast and Charter are taking different paths with DOCSIS 4.0. Comcast is going with a version that uses Full Duplex DOCSIS (FDX), which allows upstream and downstream traffic to occupy the same spectrum in a so-called FDX band. Charter is focused on Extended Spectrum DOCSIS (ESD), which expands the amount of spectrum supported by the network while keeping upstream and downstream traffic operating in dedicated spectrum.
Harshman said Harmonic is "active in both."
Smartening up the network
As for new capabilities on the horizon, Harshman hinted that Harmonic is exploring a product that can mine and analyze network data in a way that helps operators boost network efficiency, anticipate potential network issues and identify where more bandwidth is needed.
Harshman didn't outline a launch timeline for such a product, but characterized it as an area of investment and opportunity. "It's a new, nascent area of R&D work for us," he said.
Comcast is well downstream with something similar with "Octave," an AI-assisted and data-centric platform that helps the operator optimize the efficiency of its networks and to quickly pinpoint and fix network impairments.
Related posts:

— Jeff Baumgartner, Senior Editor, Light Reading
PARTNER PERSPECTIVES
- content from our sponsors