Apple rules out buying third-party Arm chips as margins soar
Apple rules out buying third-party Arm chips as margins soar
iPhone maker has insourced expertise and supply chains and is not for going back to other companies' silicon.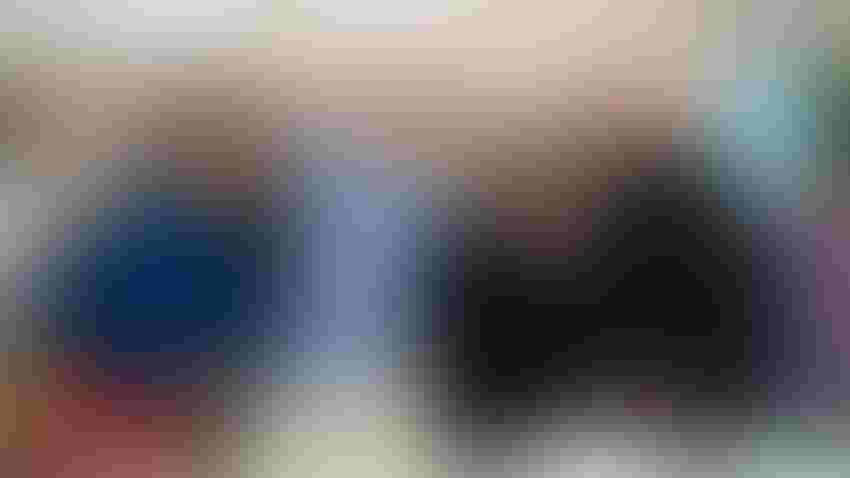 Apple CEO Tim Cook meets customers in New York.
(Source: Apple)
Apple marks a curious contrast with much of the telecom industry it serves. Today, that industry can often appear obsessed with breaking stuff apart and rebuilding it via specialists. Last year, Intel suggested Ericsson should give up making custom silicon and focus on software. Nokia has abandoned its cloud platforms, transferring expertise to IBM-owned Red Hat. The "best-of-breed" approach means combining products from different suppliers instead of buying the full stack from one. Against this backdrop, Apple does it all.
It evidently has no regrets about this insourcing of expertise and supply chains. "We like to own the primary technologies in the products that we ship and, arguably, the silicon is at the heart of the primary technologies and so, no, I don't see going back," said CEO Tim Cook on this week's earnings call with analysts. He had just been asked if Apple would stop producing its own silicon as chipmakers embrace Arm, the architecture it likes. "I am happier today than I was yesterday, than I was last week, that we made the transition that we've made, and I see the benefit every day of it."
Cook's remarks came in the same week that Apple showed off the M3, the latest Arm-based processor for use in Apple's MacBook computers. Older MacBooks rely on Intel's x86 central processing units (CPUs), but Apple clearly has no intention of either returning to Intel or buying Arm chips from a third party.
What's remarkable is the improvement in underlying profitability that has accompanied this transition. Results out this week show Apple's gross margin has climbed to 44.1% for the recently ended full fiscal year from 43.3% in the previous one. Back in 2019, before the launch of the in-house M1 processor, Apple's gross margin was just 37.8%. Recent growth came despite a dip in sales, which fell 3% for the full year, to about $383.3 billion. And Apple is now guiding for a gross margin of between 45% and 46% for the current quarter.
R&D big spender
Component pricing has helped, and there is some concern among analysts that inflation looms. The mix of what Apple sells is also an important factor in explaining why margins have risen, said Luca Maestri, Apple's chief financial officer. The high-margin services business last year accounted for about 22% of total revenues, up from 19.8% the year before. Customer willingness to pay top dollar for Apple's luxury trinkets cannot be overlooked, either.
But Maestri also attributes gross margin growth to Apple's investments in research and development (R&D), which include spending on its Apple Silicon unit as well as software and services. R&D spend was up 14% last year, to nearly $30 billion, making Apple one of the biggest R&D spenders in the world. On this measure, it spent about $8 billion more than China's Huawei, for instance.
"Some things I can't talk about," said Cook, asked where the money was being invested. "It's Vision Pro, it's AI and ML, it's the silicon investment that we're making, the transition with the Mac and other silicon. But I think you would find that the R&D expenditure in the aggregate looks very competitive versus others."
On top of all that, Apple is reputed to be an especially tough negotiator with the suppliers it does use. It has been criticized in the mainstream press for its heavy reliance on low-cost China, seen as a risk in the current geopolitical circumstances. Cook this week insisted the supply chain is "truly global," highlighting advanced manufacturing initiatives in the US that include a joint venture with Corning, a maker of optics.
Despite the commitment to R&D, Apple's operating margin has also improved, rising from 24.6% in 2018 to 29.8% last year. Net income was down, dropping 3%, to about $97 billion, but this was after the much steeper $11 billion fall in total sales. A revenue dip in the final quarter of the fiscal year was blamed on weaker sales of Macs and iPads after a surge the year before, with the iPhone selling well.
Apple's model is sadly hard to replicate. Few other companies have such vast resources, buying power and global reach. And even Apple has struggled in some areas. In September, it signed a three-year agreement to buy 5G smartphone modems from Qualcomm after failing to come up with an in-house alternative. The mission continues.
Subscribe and receive the latest news from the industry.
Join 62,000+ members. Yes it's completely free.
You May Also Like
---