The Huawei 'rip and replace' program is a mess, argues SI Wireless
The Huawei 'rip and replace' program is a mess, argues SI Wireless
In its attempts to tear out Huawei equipment from its network, SI Wireless first turned to Samsung, then Tarana and then Nokia. But the company has run into troubles with the FCC's reimbursement program.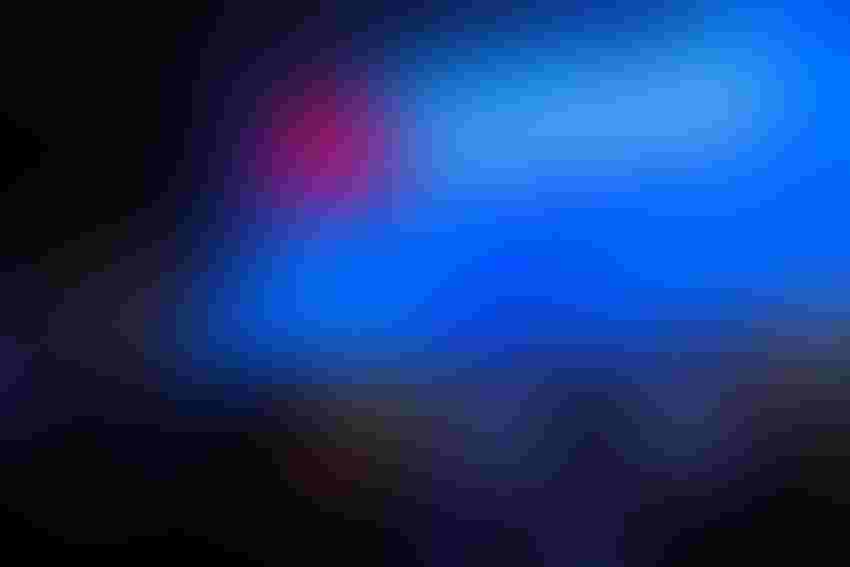 (Source: Karlis Dambrans on Flickr, CC 2.0)
The FCC's "rip and replace" program is falling apart, according to one of the companies participating in the effort.
Specifically, according to SI Wireless, the program is not logically distributing funds to the companies participating in the effort, the agency is dragging its feet in actually doling out that money, and there's not enough cash in the program anyway to make it a success.
Importantly, SI Wireless offered a real-world view into its attempts to tear out Huawei equipment from its network and replace it with equipment from a "trusted" vendor.
"We, throughout our removal, replacement and disposal process, have also encountered significant delays in obtaining non-3GPP fixed wireless equipment from our initial vendor, Tarana, and related CPE [customer premises equipment]," the company wrote in a recent filing to the FCC. An unredacted version of the filing was obtained by Light Reading.
SI Wireless continued: "We initially tried to acquire equipment from Samsung but given delays with receiving Samsung equipment switched to Tarana and then to a third vendor, Nokia. While we have undergone our best efforts to acquire the necessary equipment within the FCC's one-year completion deadline, the unavailability of equipment initially and the lack of payment to order the equipment we now have sourced continues to negatively impact our ability to comply with the FCC's one-year timeline requirements."
The company added that it's increasingly difficult to find 4G equipment since vendors are shifting their focus to 5G equipment. The FCC's "rip and replace" program specifically provides funds for 4G equipment and not 5G equipment.
To be clear, SI Wireless is not alone in facing "rip and replace" troubles. A number of the other companies participating in the FCC's program have asked for extensions to the agency's deadlines, citing a variety of problems. Some pointed to funding shortfalls because Congress has only allocated around $1.9 billion to the program – or $3 billion less than the companies in the program say they need.
The FCC's chairwoman is aware of the situation. "The approved applications sought approximately $4.98 billion in reasonable costs, reflecting a $3.08 billion shortfall from the current appropriation of $1.9 billion," FCC Chairwoman Jessica Rosenworcel wrote in a recent letter to some in Congress. As a result of that funding shortfall, Rosenworcel said the FCC is extending its deadlines for some companies.
Complaints on top of complaints
The FCC's "rip and replace" program stems from Congress' passage of the Secure and Trusted Communications Networks Act of 2019, which built on years of fears among US policymakers that telecom equipment from Chinese companies like Huawei could be used by Chinese spies to peek into US communications. The act required some US companies – including a number of smaller wireless network operators like SI Wireless – to tear out suspect equipment from their networks.
And that's exactly what SI Wireless said it's trying to do.
"From the very start of the program, we committed ourselves to quickly remove, replace and destroy the unsecure Huawei equipment in our network," the company told the FCC. "By the time we received our [financial] allocation notice, we had already completed a substantial amount of the decommissioning work and thus had a large number of invoices to submit to the FCC's Fund Administrator."
However, SI Wireless said it ran into a range of troubles as it sought to obtain the money Congress set aside for the companies in the program. For example, SI Wireless said it took the FCC more than 150 days to approve its updated removal plan – a plan based on using around 40% of the $181 million it initially requested.
"This over five-month delay without needed cash or direction further impeded our ability to timely complete the removal, replacement and destruction of our Huawei covered equipment. The filing of this modification was required due to the shortfall in funding for the overall program, which was due to no fault of ours and was beyond our control," the company wrote. 
The company also said it hasn't received timely reimbursements for its expenses in the program.
"At this point, approximately two-thirds of our invoices have not been paid, including numerous submitted invoices that are still in initial review status and are now over one-year old," SI Wireless told the FCC. "These setbacks appear to be caused by the Fund Administrator's admitted lack of sufficient staffing for this program and are due to no fault of ours and are beyond our control. We will be unable to complete the removal, replacement and disposal of our Huawei equipment until we can pay our vendors for the rest of the necessary work and get equipment ordered."
The company also said that some of the rules around the program don't make sense. For example, SI Wireless said its financing expenses are no longer reimbursable because it has started receiving money through the program – but such expenses were reimbursable before the company began receiving money from the program.
"The lack of full funding, delays in processing and payment of invoices, and supply chain delays have each played a significant role in hampering our efforts to meet our one-year completion deadline, due to no fault of our own," SI Wireless summarized. It requested a six-month delay to its "rip and replace" deadlines.
The bigger picture
As Light Reading previously reported, the FCC's "rip and replace" program has sparked consternation among some of the nation's smaller wireless network operators. Indeed, some executives involved in the program have not seen evidence that their Chinese-supplied equipment poses a threat, but have been asked to tear that equipment out anyway.
The "rip and replace" program also arrived at an extremely difficult time for many of the companies involved in the program. Such companies have been struggling to compete against bigger wireless network operators encroaching on their territory. At the same time, they've been contemplating the costs involved with upgrading from 4G to 5G – and the unclear return on that investment.
As a result of those and other forces, some of the smaller wireless network operators in the US have decided to exit the industry altogether. For example, IV Cellular plans to transition from a wireless network operator to an AT&T reseller by the end of this year. "Many of the challenges IV Cellular faced were not unlike the challenges faced by most small, rural carriers, including increased competition, accelerating technology upgrade cycles, and a shrinking vendor ecosystem," IV Cellular CEO Jonathan Foxman wrote recently in response to questions from Light Reading.
Other companies pursuing similar efforts include West Central Wireless in Texas, Missouri's Chariton Valley Communications Corporation (CVCC), Montana's Triangle Mobile, Bluegrass Cellular in Kentucky, Oklahoma's Pioneer Cellular and Indigo Wireless in Pennsylvania.
"We are a small, rural operation, and we lack the financial resources to complete the project," wrote Point Broadband in its own recent "rip and replace" filing to the FCC. The company has asked for $47 million to tear Huawei equipment out of its network. "The Congress has provided only 40 percent of the funds needed. Congress's inaction and the lack of funding are outside of our control."
Continued Point Broadband: "With no assurances of additional funding from Congress, we respectfully request the Commission to find that our ability to complete the permanent removal, replacement, and disposal by the end of the term is due to no fault of Point Broadband."
Subscribe and receive the latest news from the industry.
Join 62,000+ members. Yes it's completely free.
You May Also Like
---