IV Cellular to shut down wireless network and become AT&T reseller
IV Cellular to shut down wireless network and become AT&T reseller
IV Cellular will shutter its wireless network and transition into a retailer of AT&T's Cricket Wireless. 'Many of the challenges IV Cellular faced were not unlike the challenges faced by most small, rural carriers,' said the company's CEO.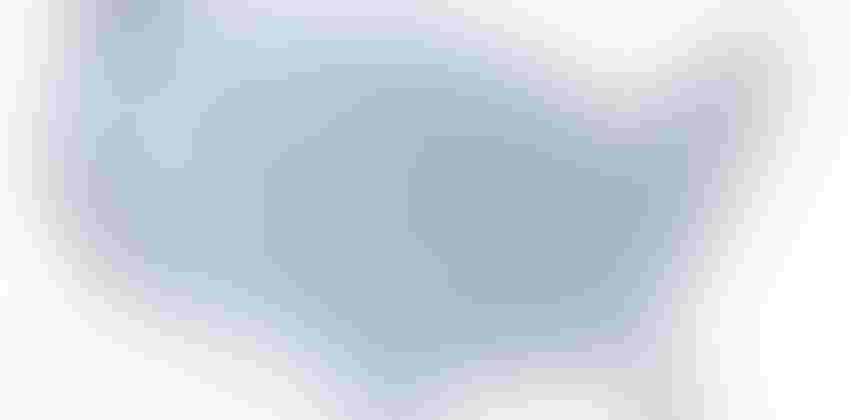 IV Cellular operates a wireless network in parts of North Central Illinois.
(Source: IV Cellular)
IV Cellular plans to transition from a wireless network operator to an AT&T reseller by the end of this year. The company's CEO told Light Reading a variety of factors pushed the small Illinois company to shut down its wireless network after roughly 30 years of operation.
"Many of the challenges IV Cellular faced were not unlike the challenges faced by most small, rural carriers, including increased competition, accelerating technology upgrade cycles, and a shrinking vendor ecosystem," wrote Jonathan Foxman in response to questions from Light Reading. Foxman is the CEO of MTPCS, which operates under the Cellular One and Illinois Valley Cellular (IV Cellular) brands.
"This is hardly the end, though," he said, noting that IV Cellular will become a Cricket Wireless authorized retailer with several stores in Illinois. AT&T owns the Cricket Wireless prepaid brand.
"We are excited to provide this path forward for our customers and for our employees, and we hope this represents a bright future for IV Cellular in North Central Illinois for many years to come," Foxman said.
The company's decision is not surprising. As T-Mobile, AT&T and Verizon expand their networks into rural areas, they're putting additional pressure on the small wireless network operators that were previously the only option in such locations.
In response, some small operators have agreed to either sell their operations or simply shut down. Those include West Central Wireless in Texas, Missouri's Chariton Valley Communications Corporation (CVCC), Monanta's Triangle Mobile, Bluegrass Cellular in Kentucky, Oklahoma's Pioneer Cellular and Indigo Wireless in Pennsylvania.
Indeed, the nation's biggest regional wireless network operator – UScellular, with around 5 million customers – is also in the process of selling its operations.
Winding down
"IV Cellular remains committed to doing the best we can for our customers, so in addition to providing financial incentives for our customers to transition to Cricket Wireless, we also have arranged for a compelling financial incentive for IV Cellular customers who switch to Verizon," Foxman said. He declined to say how many customers would be affected by IV Cellular's network shutdown, scheduled for Thursday, December 28.
Foxman said the IV Cellular network stretches across 54 cell sites in eight counties in North Central Illinois. The company's principal network vendors are Ericsson, Metaswitch and Casa Systems, he said.
IV Cellular's network primarily runs over 850MHz spectrum. According to spectrum-tracking company Spektrum Metrics, there are so far no indications that IV Cellular's spectrum holdings are up for sale. But Spektrum Metrics' Brian Goemmer said Verizon would be a logical suitor for those holdings based on Verizon's existing network in Illinois.
Traditionally, bigger wireless network operators like Verizon and AT&T have purchased smaller carriers outright, including their customers, spectrum, operations and networks. But in recent years, as the market has tightened, such transactions now rarely involve anything other than spectrum – and they often occur only after small operators announce plans to exit the industry altogether.
Looking to the future
The situation has not escaped the attention of regulators keen to preserve market competition and rural Internet services.
Along those lines, the Biden administration is moving forward with the $42.5 billion Broadband Equity Access and Deployment (BEAD) program, which seeks to finance the construction of telecom services in rural areas. Concurrently, federal officials are also hoping to extend the Affordable Connectivity Program (ACP), which offers subsidies up to $30 per month to Americans who cannot afford telecom services.
Moreover, the FCC recently voted to move forward with the 5G Fund for Rural America. That fund is intended to expand 5G coverage in rural areas and potentially aid the small network operators offering those connections. 
However, there's an ongoing debate about how to properly administer the 5G Fund. Indeed, some argue that $9 billion is not nearly enough, anticipating that $36 billion will be required.
Subscribe and receive the latest news from the industry.
Join 62,000+ members. Yes it's completely free.
You May Also Like
---