Leading Lights 2018 Finalists: Most Innovative Security Strategy
Leading Lights 2018 Finalists: Most Innovative Security Strategy
Five companies made the finals in this competitive category of Leading Lights 2018. Security: Its importance is the one area of technology on which nearly everyone agrees.
Once an afterthought, security is now ingrained in everything an enterprise does. Whole businesses depend on it. A single data breach can mean bankruptcy. Common connected devices can be turned into a massive botnet seemingly overnight.
By the end of this year, IT spending on security hardware and related services is expected to reach $91.4 billion, a 10% increase over 2017, according to a recent analysis by IDC.
It's no wonder that there was such a strong showing in Light Reading's Leading Lights awards this year in the security category.
Figure 1: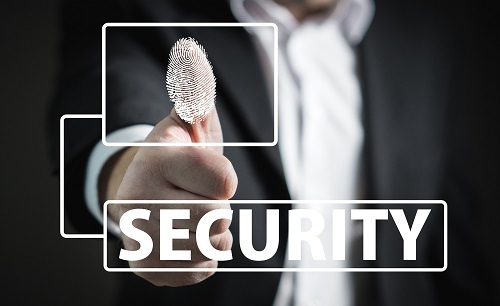 (Source: iStock)
The winner of this year's security award will be announced on Monday, May 14, at Brazos Hall in Austin, Texas. On the following day Light Reading's Big Communications Eventstarts.
For those interested in seeing the list of other award nominees, Light Reading has all the other 2018 categories listed here.
from all the entries for this year's security award, the editors have narrowed it down to five finalists. Here is this year's shortlist:
A10 Networks Inc
A10 Networks Inc. entered this year's security category with its Thunder TPS (Threat Protection System) product, which offers the company's customers a way to detect and mitigate terabit-sized distributed denial of service.
With the Internet of Things (IoT) growing at a rapid pace, and a growing number of devices -- whether it's a sensor or a router in the data center -- not secured, massive DDoS attacks are a significant area of concern for enterprises, as well as those companies that are protecting their networks.
The idea is to stop the malicious traffic from getting in.
With Thunder TPS, A10 Networks supports what it claims is up to 96 million class-list entries of threat intelligence data from dozens of security intelligence sources, which then recognizes and blocks traffic from known malicious DDoS agents.
A10 Networks Expands Defenses Against Denial-of-Service Attacks A10 Launches Multi-Cloud App Analytics AT&T
AT&T Inc. (NYSE: T) enters this year's security award by way of a partnership. This year, the company is being recognized for integrating its AT&T Threat Manager through Amazon Web Services -- the leading provider of infrastructure-as-a-service (IaaS) to enterprises. As more and more businesses invest in various cloud services, enterprises are increasingly concerned about security, especially as they move sensitive data off-premises. This also creates a hybrid situation, where some data remains within the corporate data center, while other data moves to cloud. Sophisticated enterprises are now in the habit of moving data back and forth between the two, creating more of a concern of a possible data breach. With its integration with AWS, AT&T can now give customers a new level of automation to help analyze an ever-growing number of persistent threats in cloud apps and other services, which should improve security operations, as well as efficiency. This is helped by AT&T Security Operations Center, which can identify patterns and malicious activity. AT&T: Skillsets Still a Barrier to IoT Market AT&T Expands Hybrid Networking Options Globally Equinix
In keeping with the theme of protecting data as it moves between clouds, as well as between clouds and on-premises data centers, Equinix Inc. (Nasdaq: EQIX) makes this year's list with its SmartKey product that offers enhanced encryption. Over the past year, encryption has been viewed as a way to ensure that data is protected both at rest, as well as in motion. In a twist, Equinix is delivering its encryption product as software-as-a-service (SaaS). Equinix is also partnering to deliver its SmartKey product, specifically with Fortanix and Intel. Fortanix provides its hardware security module (HSM), which protects data in transit, as well as storage and in-memory. At the same time, Intel's SGX delivers protection for the encryption keys. Equinix Puts Encryption, Key Management in SaaS Equinix Buys Infomart Dallas for $800M in Southwest Expansion The fundamentals of network security are being redefined -- don't get left in the dark by a DDoS attack! Join us in Austin from May 14-16 at the fifth annual Big Communications Event. There's still time to register and communications service providers get in free! Mavenir
Artificial intelligence and machine learning are two of the biggest buzzwords in the industry right now, and both have found a home in security. Mavenir Systems Inc. , which has been busy reinventing itself in the telecom market, is also working on incorporating this level of automation into its Spam and Fraud Control technology, which is part of the Leading Lights shortlist for security. Here, Mavenir has focused on grey route and SIM box message detection. Specifically, the company's machine-learning algorithms scan messaging and mobile network properties, as well as monitor subscriber behavior. This on-going and autonomous system helps detect anonymities within the network, notify the operator about spam updates and unusual traffic, as well as give the security team the ability to update policies to combat the threat. Mavenir Acquires Argyle Data for Mobile Security Smarts Mavenir on RCS Cloud Platform & Multi-ID Nokia

Since its 2017 acquisition, Nokia Corp. (NYSE: NOK) has been looking to leverage analytics, performance management and security technologies as a way to combat DDoS attacks that start with IoT devices. Nokia Deepfield offers a software-based product that can provide scalable DDoS detection and mitigation. Specifically, Deepfield leverages Cloud Genome technology that can identify the source of an attack. Cloud Genome uses the supply chains of cloud services. It then uses this data to identify each IP flow entering into the network. This information is used to quickly identify the IP addresses of all attacking IoT devices and cloud servers. Deepfield uses this information to program routers to stop DDoS faster and more cost-effectively. Additionally, it leverages big data analytics to determine what traffic is an attack and what is simply an anomaly. The idea is to stop DDoS attacks before they enter the network. Nokia's Rajeev Suri: On 5G, IoT & the AlcaLu Deal Radware, Nokia Team on Attack Mitigation Related posts:
5 New Network Attack Techniques That Will Keep You Awake at Night Atlanta's Ransomware Attack Cost Around $2.6M – Report Cybercrime: More Like Facebook's Model Than Traditional Criminal Enterprise Microsoft's Brad Smith: 2017 Was a Cybersecurity Wake-Up Call — Scott Ferguson is the managing editor of Light Reading and the editor of Security Now. Follow him on Twitter @sferguson_LR.
Subscribe and receive the latest news from the industry.
Join 62,000+ members. Yes it's completely free.
You May Also Like
---