Satellite communications has always been a partly invisible affair. Once the satellites have been launched into space, they are forever lost to the eye in the distant darkness, unlike the terrestrial basestations that dot the land. Now one of their oldest operators is also going dark.
Conceived when JFK sat in the White House, Intelsat is turning private after spending eight years as a publicly listed company. A financial restructuring announced this week is designed to more than halve debts at the bankrupt business, slashing them from nearly $15 billion to just $7 billion. Intelsat's aim is to emerge from bankruptcy protection by the end of this year as a private company. With plans for a public return in the next five years, it watched its share price crash 38% on the day of its restructuring announcement.
Figure 1: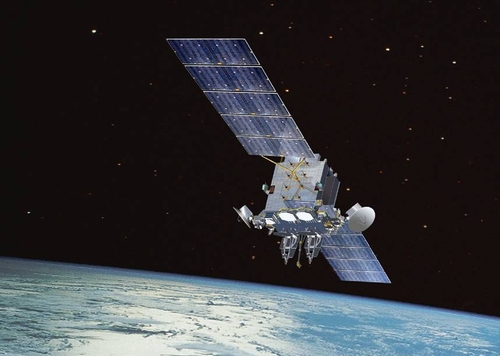 Just more space junk?
Just what has gone wrong at Intelsat? Unlike satellite compatriots such as Iridium, its dream was never to put satellite phones into the hands of ordinary consumers, a strategy upset by the advent of 2G and 3G technologies. Instead, Intelsat became an early pioneer of fixed satellite services (FSS), using dishes on the ground (the visible part of its business) to provide communications services for telecom operators, broadcasters and government organizations. More recently, it has launched itself into the market for in-flight connectivity.
This, however, is the only part of its business that showed sales growth for the recent second quarter. Thanks to Intelsat's $400 million takeover of Gogo last December, it was able to book an additional $64.2 million in revenues generated by the in-flight connectivity specialist. Strip that out and sales were down 8%, to about $444 million.
Peak satellite
Annual revenues peaked at about $2.6 billion way back in 2012. Since then, they have dropped like a faulty satellite, to about $1.9 billion last year. Just as Iridium and others were hurt by the success of terrestrial mobile technology, Intelsat has suffered (albeit less dramatically) as cable and fiber-optic services have chewed into its market.
In the annual report for last year that it filed with the US Securities and Exchange Commission (SEC), Intelsat explained: "Because fiber-optic cable capacity is generally available at lower prices than satellite capacity, competition from fiber-optic cable providers has historically caused a migration of our point-to-point customers from satellite to fiber-optic cable on certain routes, resulting in erosion in our revenue from point-to-point services over the last ten years."
Intelsat has been burdened by losses throughout most of its existence and has failed to report an annual profit since 2017. In its last fiscal year, its net loss stood at nearly $910 million. Satellites, unsurprisingly, are darned expensive. Depreciation and amortization costs alone at Intelsat came to about $653 million last year.
Paul Gaske, EVP and general manager for HughesNet in North America, recently discussed why satellite broadband works well in rural America.
Subscribe and receive the latest news from the industry.
Join 62,000+ members. Yes it's completely free.
You May Also Like
---