Eurobites: Arqiva to help power Musk's satellite broadband ambitions – report
Also in today's EMEA regional roundup: KPN forms joint venture to accelerate fiber rollout; Qualcomm joins agri-robot trials; Orange shines in Tutela market report.
Towers company Arqiva has done a deal with Elon Musk that, reports the Telegraph, will allow the hyperactive billionaire to use Arqiva's ground station dishes to help him extend his Starlink satellite broadband service across the UK. Arqiva, says the report, has large ground station dishes spread across southern parts of the UK, which can connect broadband satellites to fiber networks. Starlink, which currently charges a subscription fee of £89 (US$122) a month and a one-off equipment fee of £439 ($605) to UK users, started with trials in the West Country and plans to cover a substantial part of the rest of the UK by the end of this year. (See Starlink rockets Musk's SpaceX to $74B valuation.)
KPN has formed a joint venture with pension fund ABP, a move that the Dutch incumbent operator hopes will hugely accelerate its fiber rollout, meaning that around 80% of all households in the Netherlands will have access to fiber by the end of 2026. Households in villages such as Ankeveen, Grou and Zuidoostbeemster will be among those particularly benefiting from the ABP tie-up, while approximately 1,400 business parks will get fiber "years ahead" of KPN's original rollout schedule.
US chip giant Qualcomm is to take part in a trial of 5G mmWave technology to power "smart agriculture" in remote farms in the southern English county of Dorset. The trial, which aims to produce the world's first "agri robot" (not to be confused with an angry robot), forms part of the UK government's £200 million ($275 million) testbeds program.
Orange has come up smelling of roses in Tutela's 2021 State of Mobile Experience report, which covers the French market. Orange dominated in five of the six metrics tested, with one – "Core Consistent Quality" – being declared a statistical tie with Bouygues. Tutela evaluated more thab 96 million speed and latency tests, conducted on the smartphones of real-world users of national mobile operators between August 1, 2020 and January 31, 2021.
Orange has also launched 5G for businesses operating in the port area of Le Havre, in northern France. Orange hopes that the opening of the 5G network will improve the competitiveness of the port area, with companies able to to use cutting-edge technologies such as connected robotics and augmented reality maintenance.
Proximus has turned to the Oscilloquartz timing technology of ADVA to synchronize what is Belgium's largest open mobile network. The technology was implemented by ADVA's partner, Arcadiz Telecom.
Vodafone Spain has achieved its goal of being powered by 100% renewable electricity, following an agreement signed with Iberdrola for the long-term electricity supply of 13,500 Vodafone supply points. The agreement is part of Vodafone's wider mission to halve its environmental impact by 2024 and reach net zero carbon emissions by 2040.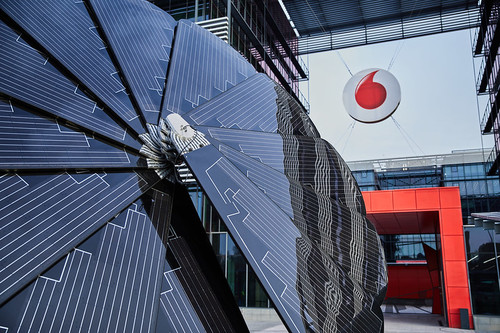 Ericsson is touting something called 5G Core Policy Studio, a network tool that it claims can enable communications service providers to "more easily capture 5G revenue through offering differentiation." The vendor says its testing shows the tool can deliver savings of up to 70% in policy configuration operational expenditures by simplifying the whole process.
The BBC is putting pressure on the UK government to allow it to raise its debt cap from £350 million ($482 million) to £500 million ($689 million), a move that the broadcaster says will allow to better compete with streaming giants such as Netflix and Disney. As the Telegraph reports, the borrowing limit for BBC Studios was set at £350 million in 2003, before Netflix had even begun its all-conquering streaming service.

— Paul Rainford, Assistant Editor, Europe, Light Reading
PARTNER PERSPECTIVES
- content from our sponsors