TPG boss David Teoh is being grilled by Australian authorities about his controversial mobile plans, and the spectacle has turned into Australia's grisliest horror show since Wolf Creek.
In the 2005 movie, an outback-dwelling psychopath kidnaps and tortures three backpackers over a few harrowing hours. Teoh is undergoing similar treatment at the hands of Australian lawyers, who in court this week are cruelly dissecting TPG's plans to merge with rival Vodafone and Teoh's insistence that he could never build a mobile network without help from China's Huawei.
The court case follows major drama in Australia's telecom market. Last year, it became the first country to ban Huawei from selling 5G equipment, citing national security concerns. Having already recruited Huawei to build a new mobile network, cable operator TPG promptly abandoned its project, arguing no other vendor would do. Authorities then blocked a planned merger between TPG and Vodafone, this time citing competition concerns. Both setbacks contributed to a 56% fall in TPG's net profit in the recently ended fiscal year.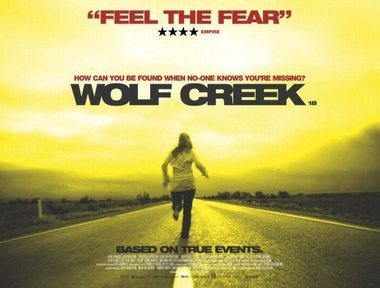 Teoh, who rarely appears in public, has invited scrutiny of his plans by fighting the regulator's decision to block the merger with Vodafone. So far in court, he has not given the best impression of himself or the business he runs. TPG's mobile business plan was based on a spreadsheet in which assumptions were tweaked to justify investment, say mainstream press reports. According to Australia's Financial Review, TPG had not even drawn up a budget for the shift from 4G to 5G technology, and it lacked the appropriate spectrum. Teoh was determined to enter Australia's mobile market regardless of the financial impact, reports the Sydney Morning Herald.
The regulator has scored points by getting Australia's media to paint Teoh as a hermit-like figure with a brain full of crazy ideas that have not been rigorously tested. Its goal is to discredit Teoh's claim that only Huawei had the low-price technology TPG needed to realize its plans. It seems to want to portray TPG's grumpy abandonment of the mobile project as an elaborate ruse designed to persuade authorities of the case for a merger with Vodafone. In the regulator's opinion, TPG is likely to build a mobile network, using a vendor other than Huawei, if it loses its appeal.
These are serious charges. TPG is a publicly traded company whose share price has lost 16% of its value in the past year. If the Australian regulator is right, then Teoh misled the market and wilfully sacrificed profits to engineer a merger. In the history of corporate misdemeanors, there has been far worse scheming. But the reclusive Teoh's time in court will hardly burnish his reputation.
Nevertheless, some of the criticisms leveled at Teoh and TPG could be applied to the industry at large. The Excel-based business models used to justify investment in older mobile technologies were replete with dodgy, tweakable assumptions about consumer spending on applications that never saw light of day. Telcos gathered at this week's 5G Asia event in Singapore acknowledged there is still no compelling 5G business case. No operator has provided clear guidance about long-term 5G capital costs. None waits for the outcome of a spectrum auction before it starts 5G planning.
---
Want to know more about 5G? Check out our dedicated 5G content channel here on
Light Reading.
---
The shortcomings of Teoh and TPG do not justify some of the regulatory moves, either. The politically charged decision to ban Huawei seems unlikely to make Australia more secure than countries where the Chinese vendor still operates. Consolidation in the equipment sector means there are fewer alternatives than ever before as operators start to build their 5G networks. The ban leaves Australian telcos hitched to just a couple of private-sector Nordic suppliers, a situation that hardly smacks of security. Both Ericsson and Nokia, the companies in question, have been scrutinized far less than Huawei by international security watchdogs. Both also make and assemble equipment in Chinese facilities, where spyware could feasibly be introduced by state actors, according to experts.
Blocking the TPG-Vodafone merger on competition grounds also looks odd. This is, after all, a country that is happy to limit competition further upstream by squeezing out vendors. It is also building a single, wholesale broadband network -- NBN Co -- that is hobbling the performance of the private-sector players. Nor is there much apparent overlap today between the largely fixed TPG and the mainly mobile Vodafone. Of the A$1.46 billion ($1 billion) that TPG made in revenues last year, just A$108 million ($74 million) came from mobile services. Vodafone has a truly negligible presence in fixed, according to Vodafone Group's last earnings statement.
Regulators want TPG to remain single and build its own mobile network, of course. They just want it to use a vendor they like, and one that will probably be more expensive than TPG's preferred choice. For even if Teoh is exaggerating the attractions of Huawei, he is one of dozens of senior telco executives who say it offers more favorable terms and better technology than any other vendor. A higher equipment bill would come while TPG guides for a 10% fall in earnings this fiscal year, as business migrates to the NBN. And if authorities do not trust Teoh's forecasts, they might want to check out rival Telstra, which foresees similar NBN-induced earnings pain.
In the meantime, the legal wrangling over a merger has clearly upset 5G progress in Australia, as TPG and Vodafone wait to see what happens before they move ahead. Australia's 5G horror show goes on.
Related posts:
— Iain Morris, International Editor, Light Reading