How AT&T won DFW's $10M private 5G business
How AT&T won DFW's $10M private 5G business
Dallas Fort Worth airport hosts 72.2 million passengers a year and employs 30,000 people across 26.9 miles. 'We really need a private wireless network,' said Mike Youngs, the airport's VP for IT.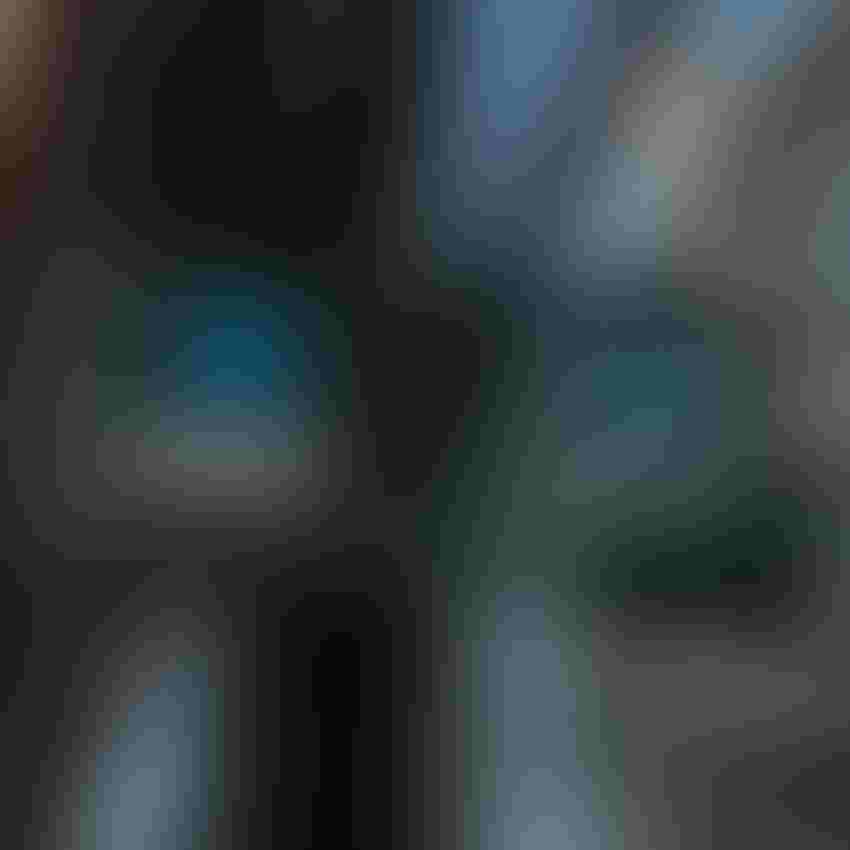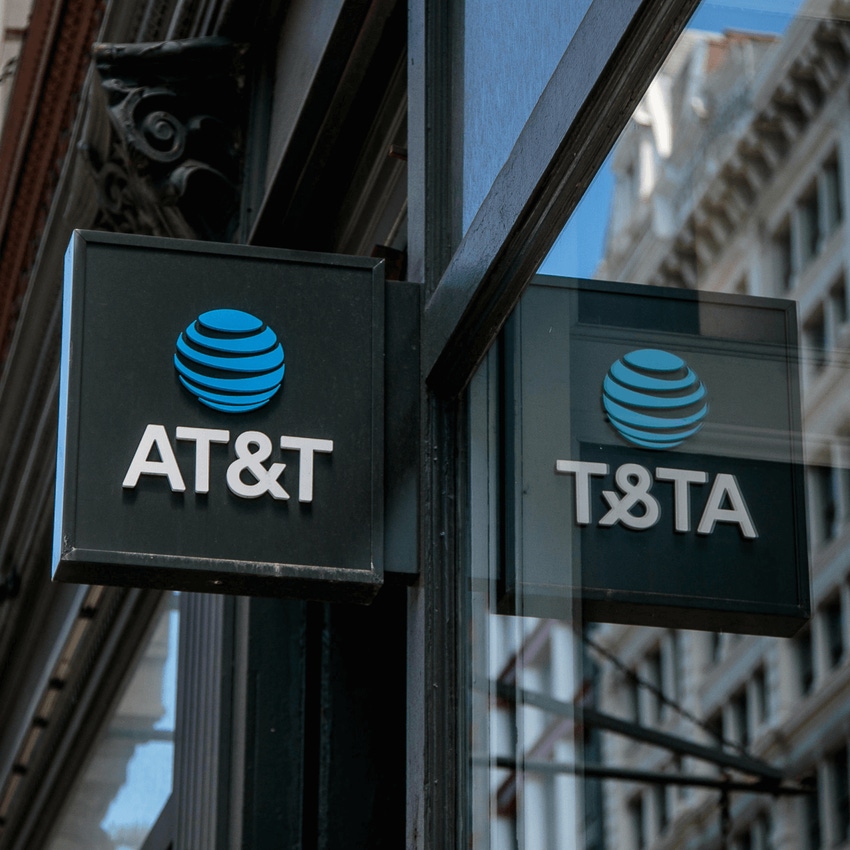 According to Mike Youngs, it all started with the bathrooms at Dallas Fort Worth (DFW) International Airport.
Youngs, the airport's VP for IT, wanted to use wireless technology to reduce crowding in restroom lines during the COVID-19 pandemic. His team installed sensors and lights above stalls and monitors outside restrooms to let people know when doors were locked and stalls were occupied. But the sensors kept losing their connection to the airport's Wi-Fi network, which was operated by a third party.
Youngs realized the bathroom sensors were just the tip of the iceberg for DFW.
As one of the world's largest airports – DFW hosts 72.2 million passengers per year and employs 30,000 people across 26.9 miles – the venue would likely need to implement many similar systems in the future, from escalator monitors to baggage tracking. The airport would need a scalable wireless platform to handle all those kinds of Internet of things (IoT) systems, according to Youngs, and it would need to be controlled by the airport.
Figure 1: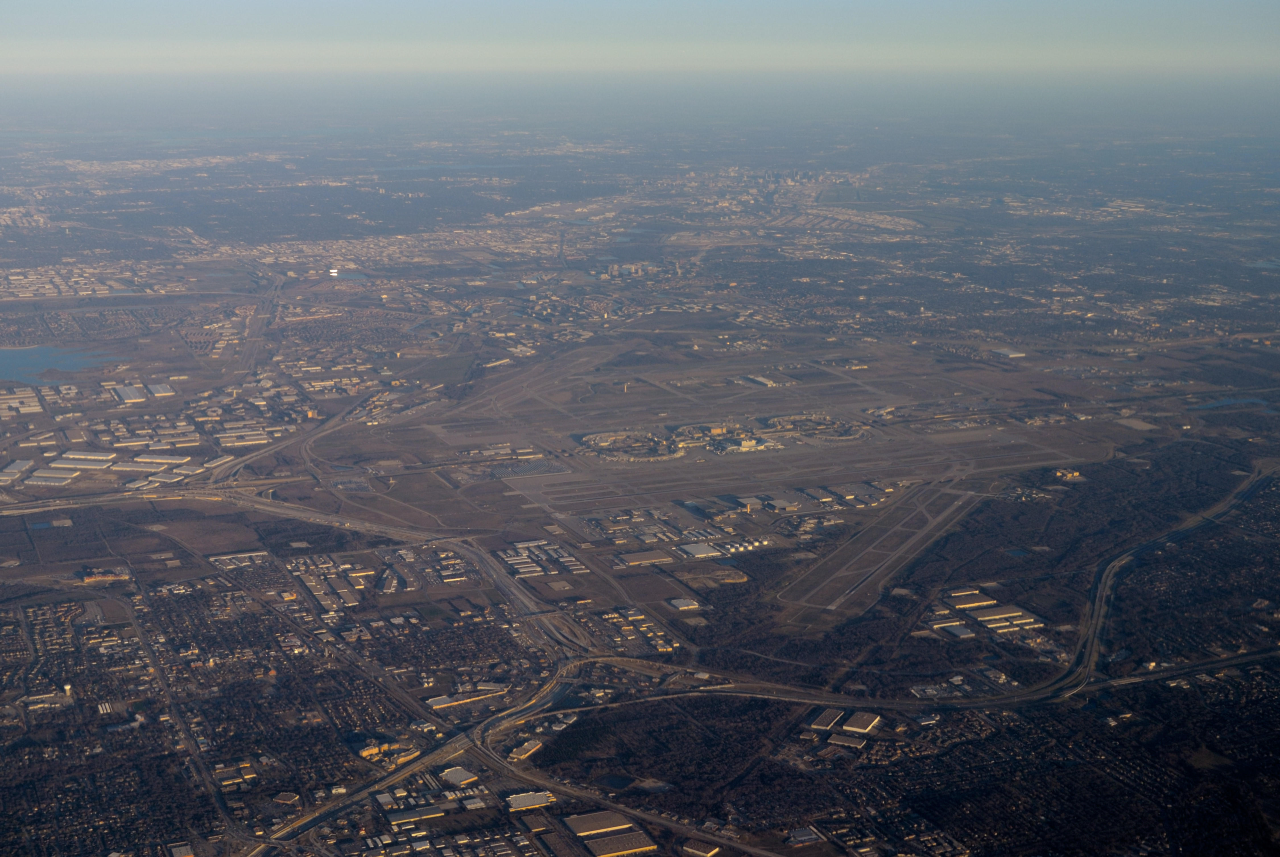 Dallas Fort Worth Airport hosts more than 70 million passengers annually.
(Source: Stars and Stripes/Alamy Stock Photo)
Flexibility "has been the mantra," Youngs said during a recent presentation at the Connect X trade show in New Orleans. "We really need a private wireless network."
The tests, and the RFP
DFW commissioned two trials to establish the technology's viability. One involved a wireless network in unlicensed 3.5GHz CBRS spectrum deployed by startup Betacom at gate A9, to track baggage. Betacom, along with Druid Software and Airspan, supplied the network's core, radio access network (RAN), computing capabilities and security software.
DFW's second CBRS trial involved Samsung and Harman, the connected vehicle and audio specialist that Samsung acquired in 2016. The goal of the trial was to evaluate the efficacy of a private CBRS network for tracking cargo assets.
The tests convinced Youngs of the wisdom of buying and operating a private wireless network inside DFW. The next step was finding a vendor for a full installation.
The airport issued a request for proposals (RFP) for the project in late 2021. Youngs said 12 companies attended DFW's initial RFP information session, including all three major wireless carriers.
AT&T – which is headquartered in Dallas – announced in early May that it won the five-year, $10 million contract. DFW's leadership approved the contract shortly thereafter.
"We've been working with them for a while," said Jason Inskeep, the AT&T executive in charge of the company's private wireless business.
Use cases and monetization
Youngs said the airport is taking a converged access approach, which will route its private 5G CBRS network traffic and its Wi-Fi network traffic through one management platform. Nokia will supply the equipment for around 33 CBRS transmission sites, while Cisco will supply around 200 new Wi-Fi access points alongside updates to around 800 existing hotspots.
DFW will own the core of the network and will run it inside the airport. Initial use cases will run the gamut:
Monitoring DFW's 160 concessionaires to see whether they are open or closed, in order to display that information to passengers

Tracking the 180 conveyances at DFW – escalators and moving walkways – so that airport technicians know immediately if they break down

Connecting cameras in remote locations, including those that run on solar power

Supporting tests for autonomous shuttles in parking facilities

"There's just an endless assortment of use cases," Youngs said.

DFW's network needs to generate at least some revenue to help offset its costs, according to Youngs. "We think that there's value there, and that we can monetize that as an airport," he said.

DFW plans to sell access to the network to airlines, concessionaires, cargo companies and others – essentially, any enterprise customer at the airport that could benefit from applications on the network, Youngs said. The airport may also look to make money from passengers accessing its Wi-Fi network, either through ads or premium connections, he added.

Another customer is AT&T. According to the Dallas Morning News, the carrier will pay DFW $750,000 annually to offload some of its cellular traffic onto the airport's Wi-Fi network. This approach is similar to Boingo offering Wi-Fi offload services at airports, which it has done around the country for years.

The context

DFW's private wireless network is just one of many going up globally. For example, Frankfurt Airport in Germany said it is building one of the largest private 5G networks in Europe with vendors including NTT and Cisco, according to one report.

Indeed, research and consulting firm IDC recently forecast the market for wide area wireless 4G and 5G networks for enterprises to reach $5.5 billion worldwide in 2027, up from $1.9 billion last year.

Other network operators are getting in on the private wireless game as well. Verizon Business CEO Kyle Malady recently suggested that the operator's private 5G efforts will soon get a lot more visibility: "Next year, we're going full throttle," he said.

According to the financial analysts at TD Cowen, Verizon installed about one private network per quarter last year. Now, it's installing about 10 per quarter.

The analysts said verticals looking for such solutions include warehouses, logistics providers, supply chain companies and big venues. Meanwhile, government and healthcare customers have been slower to materialize.

Related posts:
Verizon Business CEO on private 5G: 'Next year, we're going full throttle' DFW Airport ponders a decade-long private wireless contract AT&T's Jason Inskeep on the evolving private wireless landscape — Mike Dano, Editorial Director, 5G & Mobile Strategies, Light Reading | @mikeddano
Subscribe and receive the latest news from the industry.
Join 62,000+ members. Yes it's completely free.
You May Also Like
---