China Mobile Completes the Most Complex Interoperability Test for NFV Openness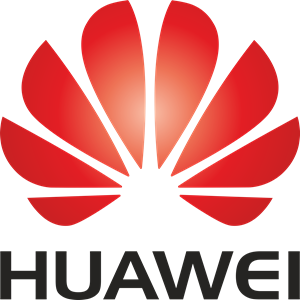 11/29/2017

Comment (0)

As the Internet and mobile Internet industries emerge, carriers around the world are suffering from the huge impact brought by network transformation. Therefore, major carriers worldwide have set their eyes on NFV. Some of them have conducted small- or large-scale NFV trials or small-scale NFV commercial use. There is no doubt that in the near future, NFV will help carriers drastically shorten their technological innovation cycle, accelerate new service launches, and build an open industrial ecological environment.
China Mobile has partnered with Huawei and other mainstream suppliers to conduct a test in an open NFV environment
China Mobile, one of the world's largest mobile network carriers, is pioneering this network transformation. In July, 2015, China Mobile announced its NovoNet 2020 vision during the Mobile World Congress in Shanghai. NovoNet 2020 converges various new technologies to provide highly flexible next-generation networks, which tailors to subscriber data service demands and carrier requirements for network infrastructure construction. To better verify NovoNet and analyze its impacts on traditional networks, Huawei and its partners helped China Mobile efficiently finish the most complex NFV openness interoperability tests in China, and possibly in the world.
The figure below illustrates the NFV architecture defined by ETSI. All devices in the figure are connected, so the interoperability test is necessary for a large-scale NFV commercial use.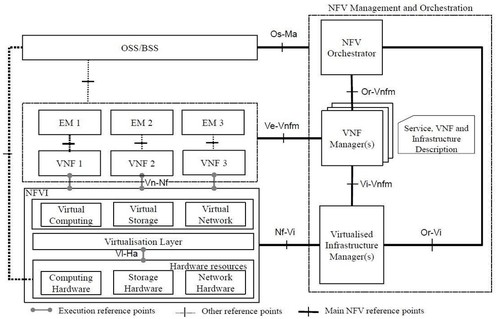 Huawei, the leading force in the NFV industry, together with its partners, which include some of the world's top carriers, infrastructure equipment vendors, and software providers, is always devoted to building a diverse and healthy ecosystem. In this interoperability test, Huawei's NFVO works with the VIM, VNFM, and VNF from other IT/CT giants, to implement a variety of functions.
Working with HPE's VIM 2.0: Huawei's NFVO scheduled and orchestrated multi-vendor VIM resources, managed Huawei's VNF lifecycles on a multi-vendor cloud platform, and shielded the environment from differences when processing data on the VIM. It proves that Huawei's NFVO has capabilities of managing Fault, Configuration, Accounting, Performance, Security (FCAPS) and sharing resources.
Working with Ericsson's VNFM: Huawei's NFVO managed the vIMS Catalog and the VNF lifecycles.
Working with Nokia's vCPE: This is the first time Huawei's G-VNFM managed the VNF Catalog and vCPE lifecycle.
Huawei collaborates with industry giants to build an open and collaborative NFV ecosystem
The success of the NFV interoperability test is testimony to the openness of the NFV architecture. The test also displays Huawei's commitment to pursue open innovation and mutually beneficial collaboration in the NFV field. In December 2016, Huawei, Cisco, Ericsson, and Nokia, formed the NFV Interoperability Testing Initiative (NFV-ITI) to formulate and promote basic NFV interoperability principles, to coordinate and better meet carrier requirements. Interoperability between multiple vendors was thwarted due to the slow progress of the MANO and open source standards. As a major contributor to open source organizations such as ONAP and OPNFV, Huawei has pushed forward the implementation of ETSI standards, accelerated the maturity of MANO and open source projects, and facilitated the commercial use of NFV. By the end of the first quarter of 2017, Huawei proactively made numerous great contributions to maturing industry standards and developing NFV technology in organizations such as ETSI NFV ISG, OPNFV, OpenStack, Docker, Hadoop, and Spark.
NFV integration is key in the commercial use of large-scale NFV networks. Huawei has established four NFV open labs, in Xi'an, Beijing, Shenzhen, and Langfang, respectively, and gathered over 200 partners for verifying and testing multi-vendor, multi-scenario integration of the unified and three-layer decoupled Telecom cloud, to ensure the fast delivery of multi-vendor integration projects. In the future, Huawei will collaborate with more industry partners to develop solutions and bring about new NFV technology based service innovation, to build an even more open and collaborative NFV industry ecosystem.
This article was produced by Huawei Technologies.

(0) |